Project Report

| Apr 4, 2012
Milestones: 800 Projects, 63 Countries!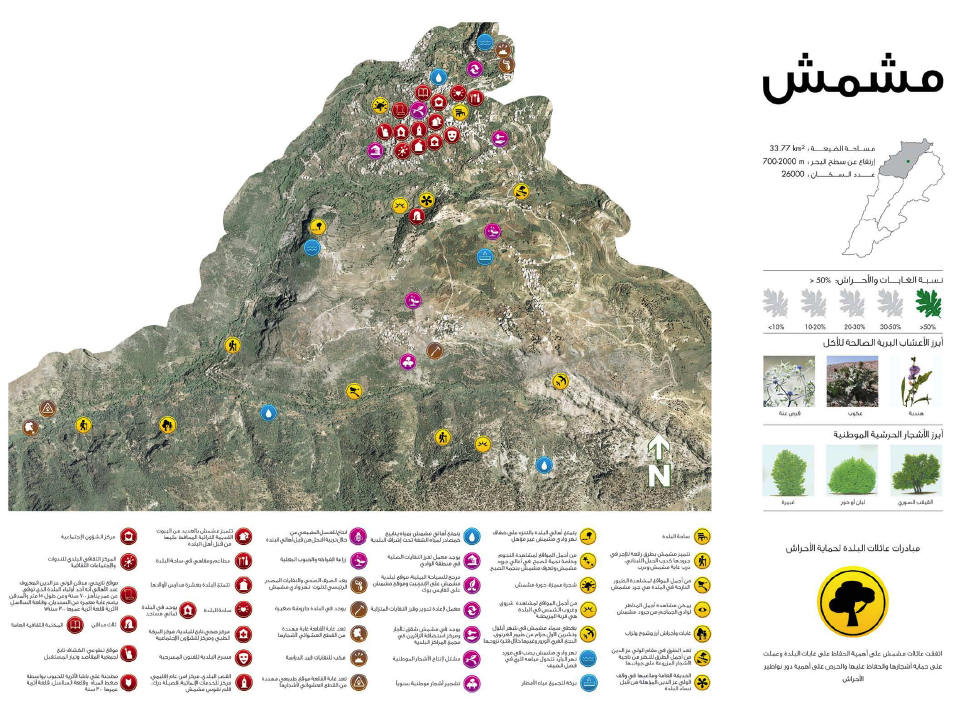 Last week, Green Map System reached its 17th anniversary. On the same day, March 25, the 800th local Green Map project signed on! This is not only a milestone; it's also our first project in Egypt, our 62nd country. A family-friendly co-working center called Rasheed22 in Heliopolis, suburban Cairo, is leading this project. Welcome Heliopolis!
Two days later, the United Arab Emirates Green Map project was initiated by a Fulbright Scholar currently based in NYC, bringing our country total to 63. We welcome these two newcomers as we celebrate an exciting new book highlighting 18 Biodiversity Villages with Green Maps created in Lebanon at IBSAR - American University of Beirut's Nature Conservation Center for Sustainable Futures. Written in Arabic, this 11MB booklet is downloadable below. Bridging cultural divides, Green Mapmaking shares information and engages meaningful participation that supports wellbeing in many cultures and eco-contexts.
As you can see, it's been an "Arab Spring" for Green Map! Heliopolis and UAE represent just two of the thirteen new Green Maps registered to date in 2012.
We love seeing projects like Cardiff Wales' take off, led by Sam Holt of Cardiff Transition. Over the last 4 months, he has created several Green Maps, all linked to his profile, using the Open Green Map platform to quickly share insights into how his community is 'powering down' by growing local, going renewable and becoming more resilient as a community. The Transition network got started in the UK to address these and other issues. Very much in parallel with Green Map's objectives, local Transition initiatives are now creating Green Maps in the US (Tampa FL and Quincy MA), Australia (Port Phillip), and the UK (Edinburgh, Llantwit Major, Trawsnewid Llandrindod and Cardiff). Transition people are also getting involved in ongoing Green Map projects such as Geneva's, where the Green Swiss project is expanding to chart regional resources.
Earth Day is coming! Find us in NYC at the Green Festival, April 21 - 22 at the Javits Center in Manhattan. We'll be tabling both days, and our director will be taking part in the 'Technology and the Economy of the Future' on Saturday at 3pm. We'll be collecting ideas for our forthcoming Less = More Green Map that will help New Yorkers prevent waste, debuting a new interactive Open Green Map about energy, and more.
Wherever you are, there is likely to be an Earth Day event involving local Green Mapmakers. We hope you will participate in an event in person or online – perhaps by suggesting a new site to supplement the 20,000 local resources on the Open Green Map – even a site right in your own backyard!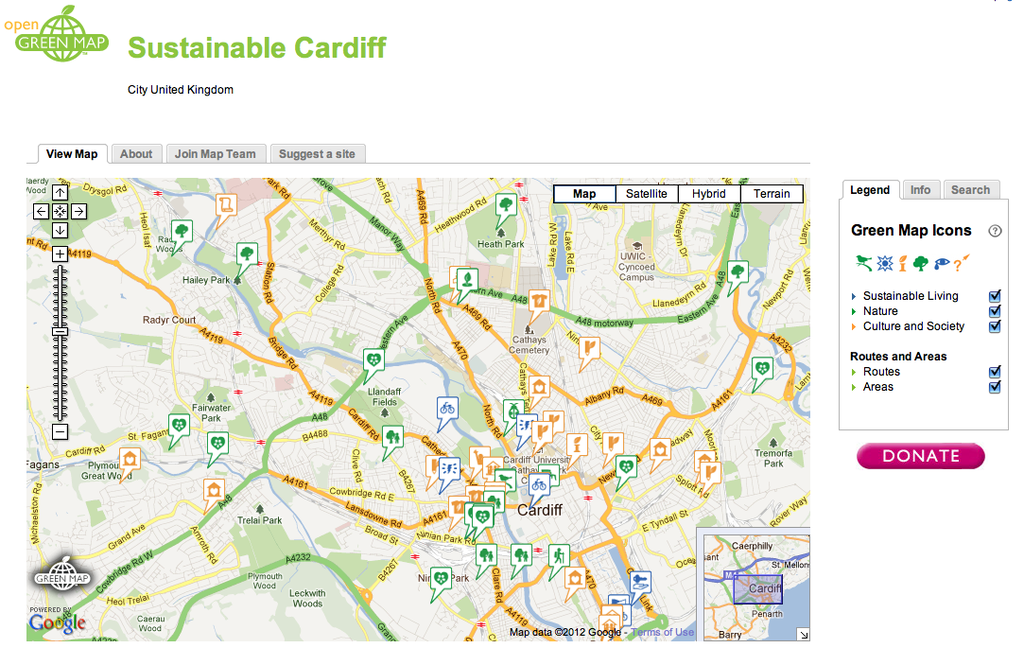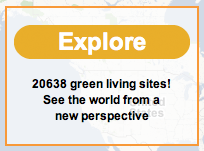 Links: