Project Report

| Nov 18, 2021
Green Map at COP26 - our outcomes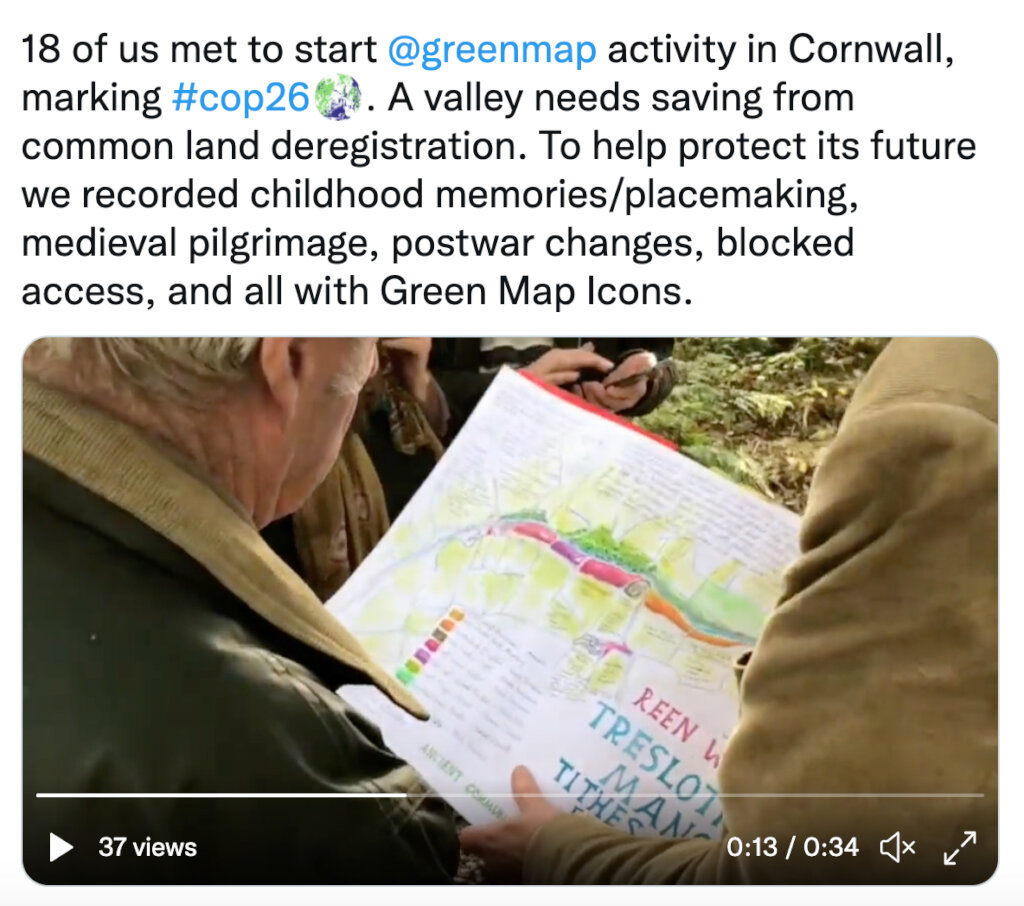 While outcomes of the COP26 climate conference were disappointing, this United Nations event drew our director and local Green Map projects together. We'll share some highlights in this report and also, see COP #1 and COP #2 on our website for more details and images - your support helped make all this happen!
In Glasgow, we:
• held live events and meetings with present, prospective and past project leaders,
• presented an online hour of terrific Green Map video shorts from 5 countries that share how our adaptable, freely accessible
• tools support climate action and healthier communities,
• co-hosted a 'green drinks' (with Climate Clock friends),
• co-created an event for educators,
• and of course, networked like mad. Our thanks to all who guided, hosted and connected there!
Thanks to the Glasgow Green Map, everyone could see how sustainability is infused into Scottish dining, getting around, getting out, shopping etc. Daily Climate Fringe 'site of the day' posts drew new audiences and our new 'what's nearby' App was tested there, too.
Excitingly, the GISCollective, developers of the App and the Open Green Map platform arrived and we traveled west to the lush Cowal Peninsula. Dunoon's Green Mapmakers, Tacit-Tacit Design organized a memorable workshop. A dozen participants from regional agencies, plus Green Party Member of Parliament Burgess, were introduced to our resources and ways to use them in the town's historic timber Pier. While discussing new icons and ways to meet local needs, we visited magnificent woods and the Ark, a symbolic message to COP26 negotiators - we also set out a sea level rise marker and focused on organizational development and the Scottish context. Our COP #2 post shares more about Dunoon.
Mapping in the field with local organizations was a genuine delight, especially when it takes place in a 600 year old woods in Cornwall England! The group of 18 participants were ages 6 to 86, and all of us felt the centuries beneath our feet in the soft surroundings. With ancient places of worship and wells from medieval times, these Ecogeographers have a serious mission, to protect Reen Wood as the land's status may change soon. As Wendy noted, "I was invited to the TED Countdown climate conference, where my month in the UK began. In Cornwall, I learned about rewilding and other new land preservation concepts in a unique landscape, rich with standing stones, surfing beaches, verdant farms and former tin mines, all sculpted by winds and time." Sharing perspectives on place matters, the importance of heritage and climate adaptation, the process drew new potentialities together that will be shared on the map.
Events. Homestays. Marches. Chance encounters. Every experience underscored the value of our community-based approach! Now back in NYC, we're continuing to work on the future of our movement with the GISCollective, Tacit-Tacit, our Board, advisors and network. Your support makes a crucial difference!
#GivingTuesday is a great time to pitch in as GlobalGiving is boosting all donations made from 12:01am ET to 11:59pm on November 30th, whether it's a one time or a new recurring gift. We're sending this before Thanksgiving so you might have a chance to enjoy the videos and posts during your break!
All best wishes, and thank you for helping us support communities that are adapting and addressing climate health through mapmaking!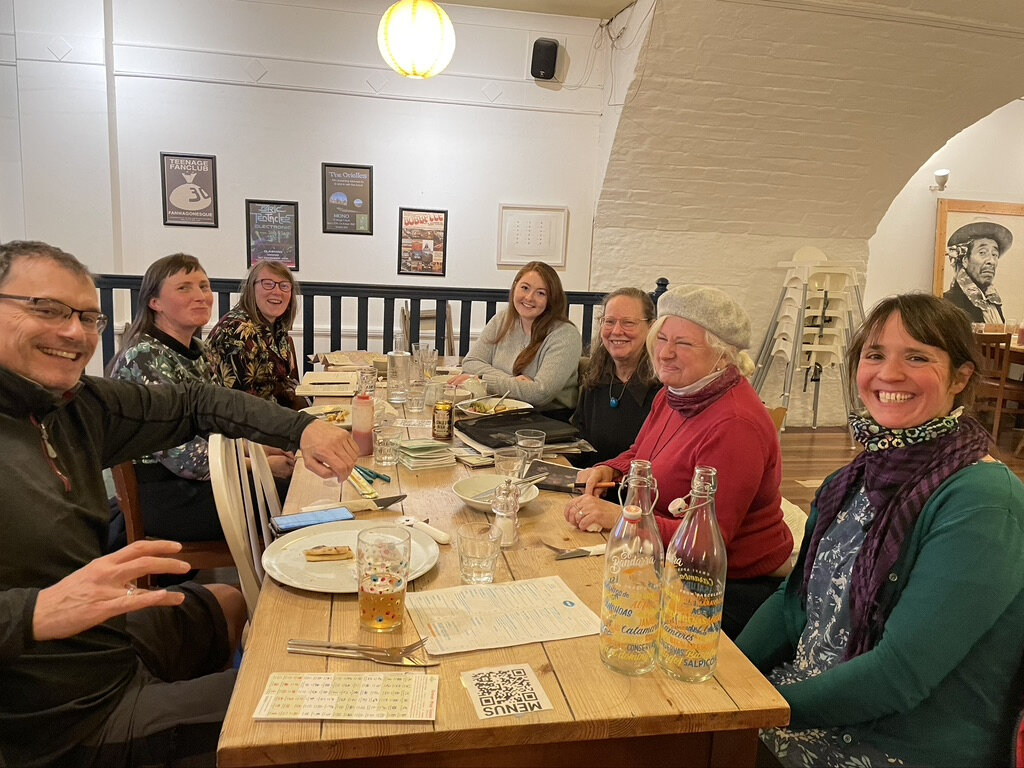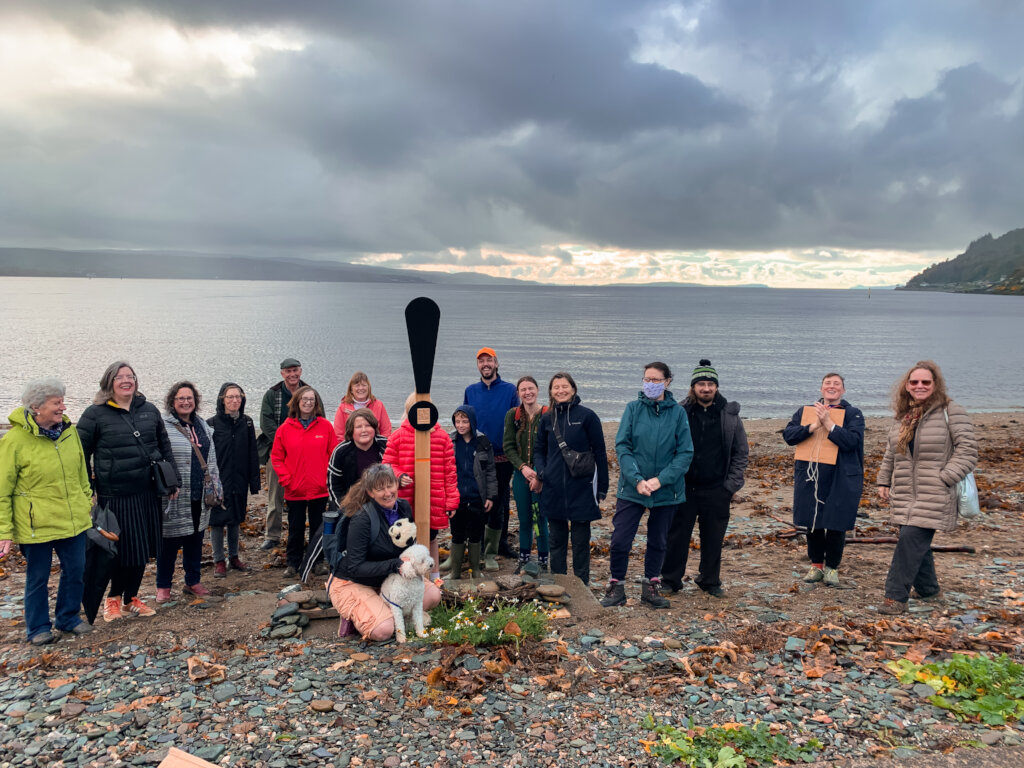 Links: