Project Report

| Apr 16, 2021
From our home place to yours...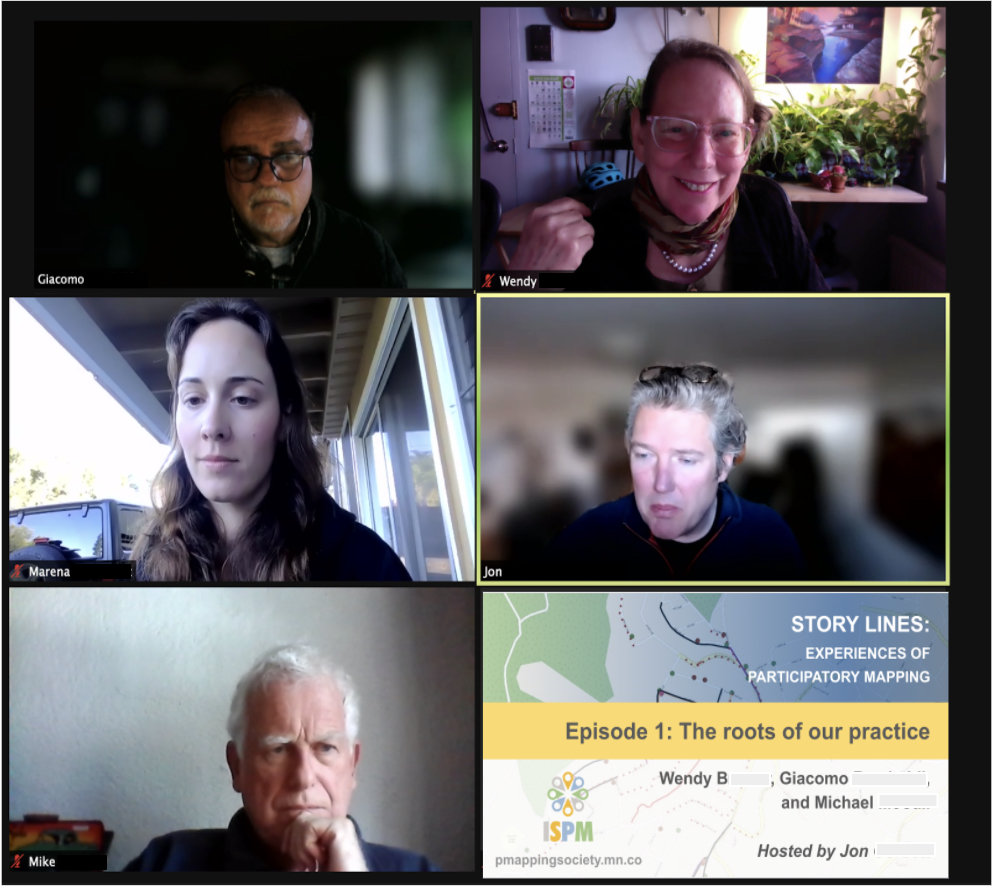 Hello friends of Green Map System!
With your help, we're having an amazing spring, with locally led Green Map projects popping up all over the world.
Today, we are inviting you to see what's new at our home base, New York City, where we are gearing up for the Climate Action matching week at GlobalGiving - yes, our NYC project is taking part, and this means your donations of up to $100 are 100% matched next week, from Monday through Friday (April 19th - 23rd) - please pitch in!
Recently, our NYC projects include both mapping and "place making" (which to us means creating green healthy places that we can add to the Green Map). We alternate the two in this new project report that features our local climate action work and partnerships.
NYC is a testing ground for the global Green Map network and many of our adaptable engagement and mapping tools were tested here first. This Saturday, you can help us pilot the new OGM2 Campaign tool - It's a quick way to engage lots of people in local mapping projects! From noon to three in East River Park on Manhattan's Lower East Side, find us near the Fireboat House (just south of Delancey street at riverside), along with several local groups (here is the schedule).
Our work reaches new people all the time. Just this week, our director had the honor of being the first speaker in the International Society of Participatory Mapping's new Storylines series - follow @ISPMapping on Twitter for updates on the series and watch the recording here.
More people are using OGM2, our new mapping platform, all the time. Come check out a demo and discussion with its open source developers from the GIS Collective and guest Green Mapmakers on Saturday April 17, 2021 10:00 AM EDT (your time zone). It's a one-hour event, please register here, and consider making a Green Map for your community!
It's been a year like no other, and we thank you for your support of our work worldwide and in NYC. Our best wishes for your good health - have a great, green Earth Day and Climate Action Week, too!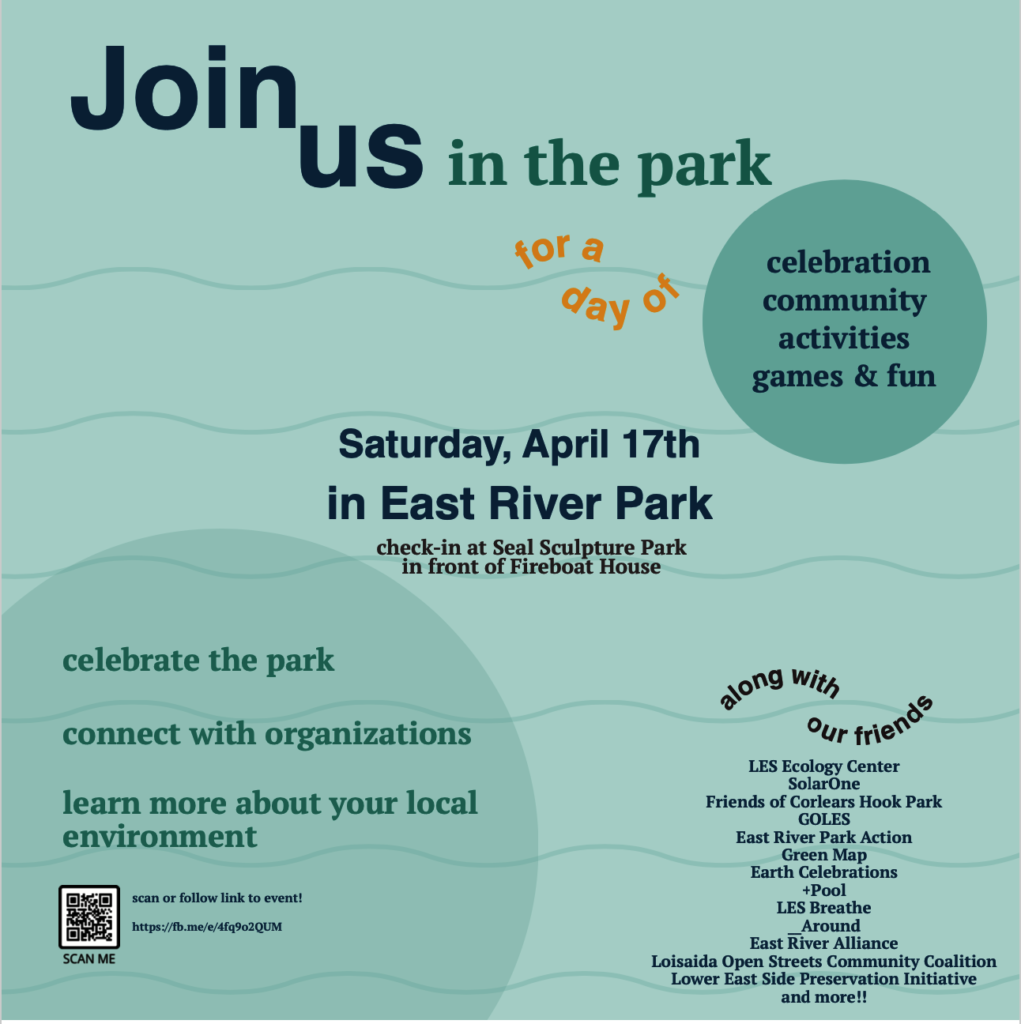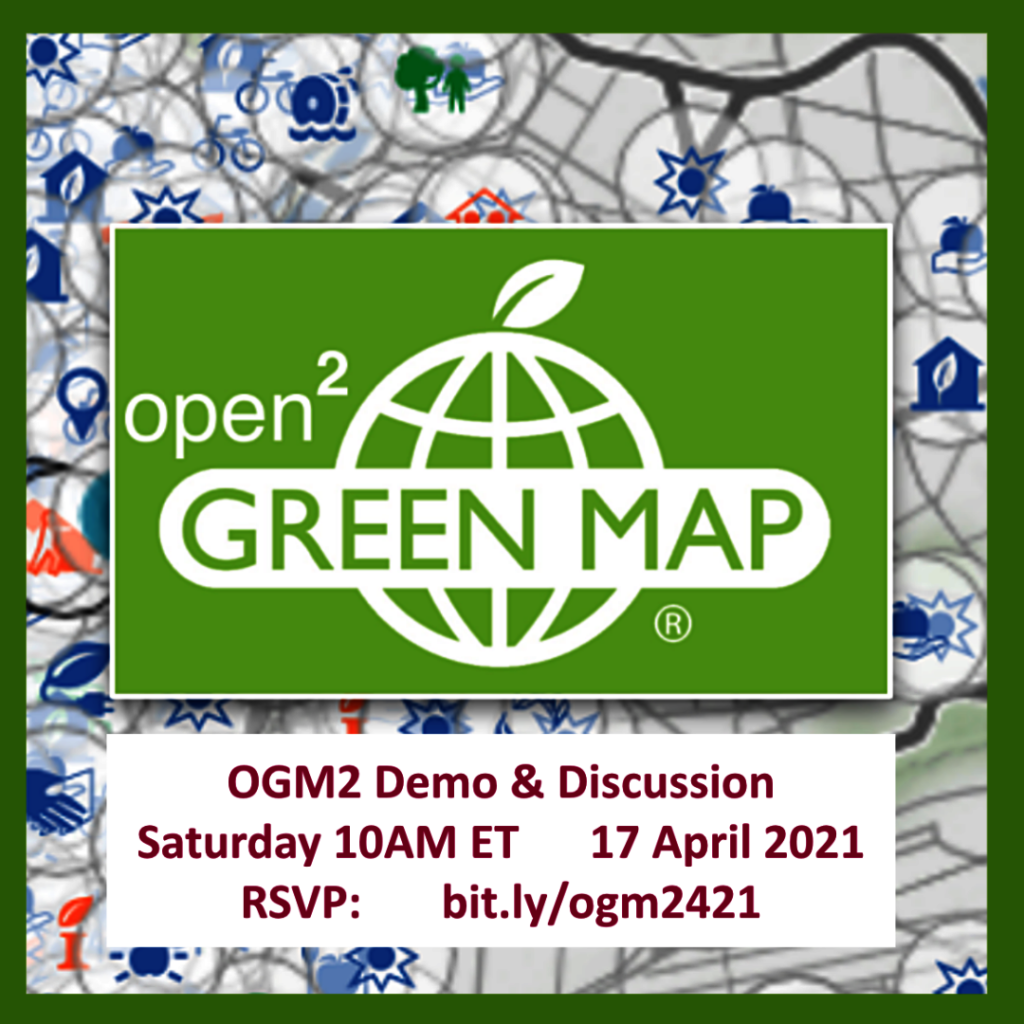 Links: