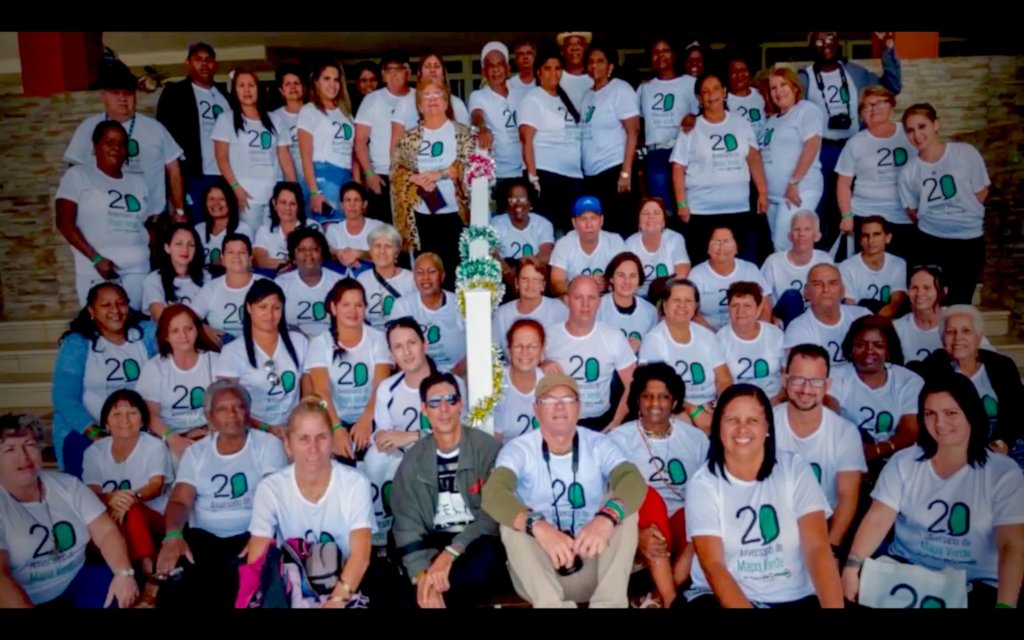 Tomorrow is Open Data Day at Green Map! It's actually being celebrated across our city and worldwide - come join our presentation of our awesome mapping platform, OGM2, with speakers from the development team and the exemplary FEEDJeffCo Green Map (begun in 2020, this map has pivoted from celebrating food grown locally around Port Townsend to securing access to healthy food for all in Washington State's Jefferson County).
OGM2 is becoming more flexible and useful with easy to create mapping campaigns and new storytelling features like sound files. It's so versatile that 4th graders in Hadera Israel are getting started now as part of their "My City" curriculum. At Green Map, we welcome more young mapmakers guided by educators where the mapping can combine "combine 21st century skills and sustainability in a city that wants to be green."
RSVP to Tuesday's 1pm ET Open Day Day talk at bit.ly/OGM2ODW
(Check 'every time zone' and if you read this message too late, no worries, we will add the recording to OGM2's story, with demo recordings, upcoming events and the growing list of OGM2 in beta features.
Open continues: As part of her interest in community wellbeing, our director is part of an exciting panel on open air quality data on Thursday at 11 AM, too (details at bit.ly/AQ21ODW).
It's very moving to see progress through community mapping on the ground - with or without tech platforms. Thank you again for your support, which helps every Green Map project!
Cuba's Green Map project is celebrating 20 years with a newly released video, find it on our YouTube channel. Crafted with great archival footage and reflections over the last two years, these Green Mapmakers, based at the Centro Felix Varela since inception, share the secret sauce that keeps this nation-wide project relevant and a source of continuous progress. Their Covid maps (best seen at Red de Mapa Verde and the organizational page on Facebook, along with regenerative efforts stemming from findings on the maps) have helped illuminate and address a wide range of vulnerabilities. We're so glad to share they are planning to digitize the remarkable Atlas of paper maps amassed over the years on OGM2! Yes! Our thanks to all involved in this remarkable effort and to those contributing "back end" translations to make it easier to chart in any language on OGM2.
Liana, the long time director of the Cuban Green Map project is a member of the International Green Mapmakers Advisory group, which met yesterday and refreshed goals and projects for the year ahead. We'll be sharing more of this on our next newsletter.
Upcoming: Watch our social media for the date and link to our director's talk at the International Society of Participatory Mapping in mid-April, too.
Our best wishes for the Equinox and a healthy, green season ahead!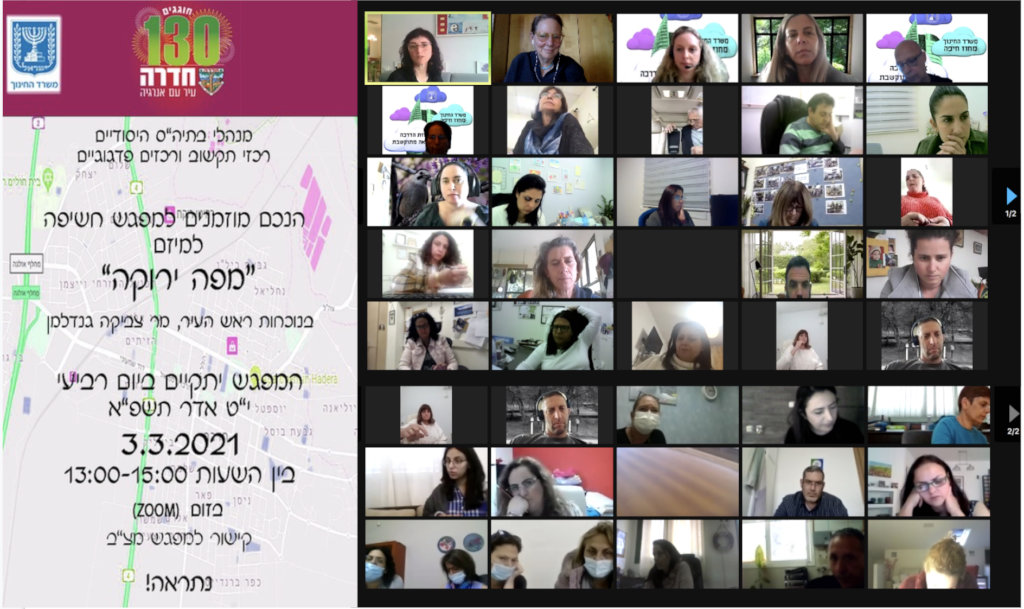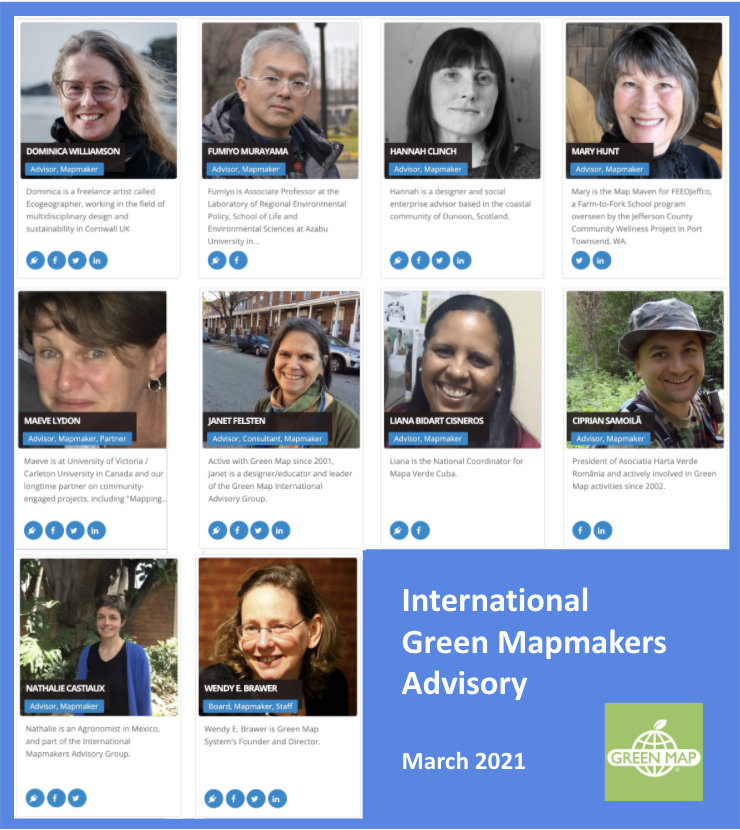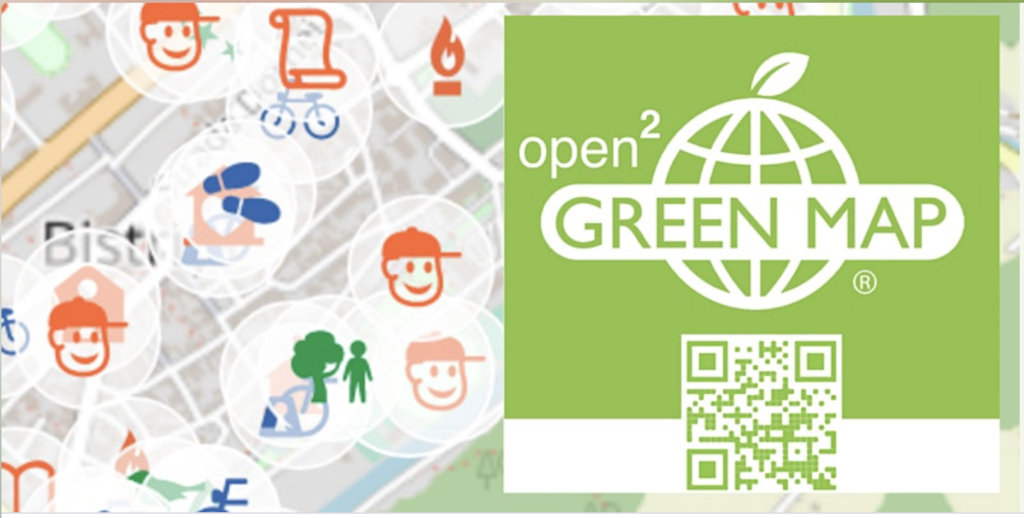 Links: