Project Report

| Aug 10, 2020
Summer News from Green Map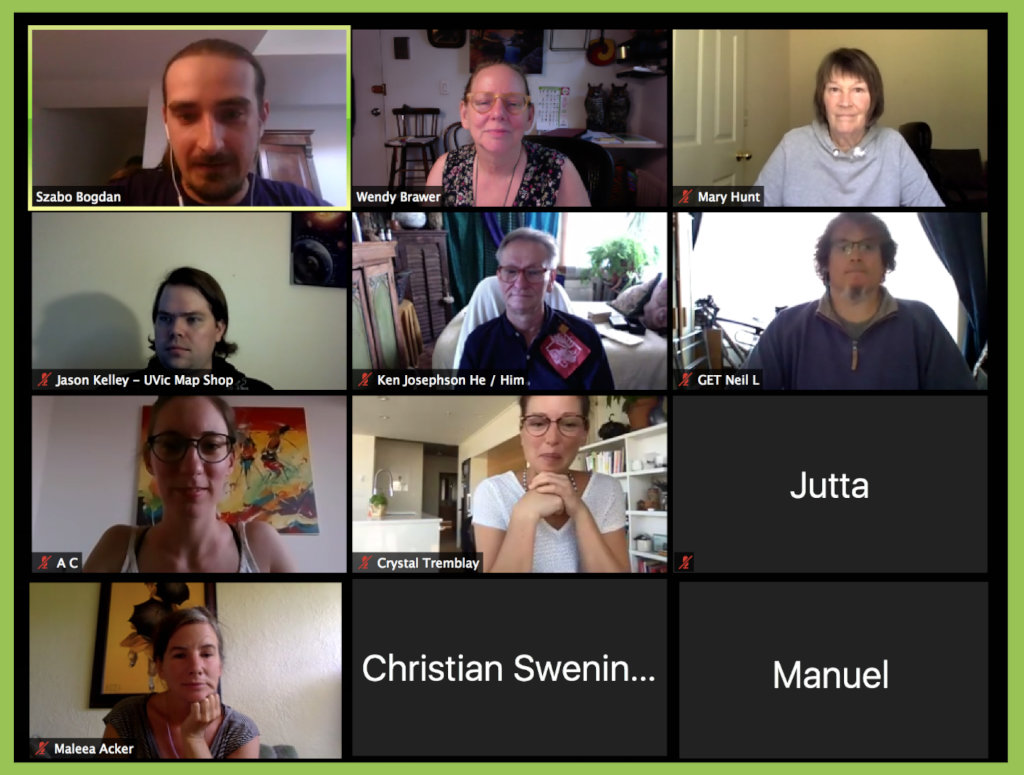 With your help, Green Map is:
Sharing our new Recovery Icons, locally and globally
Hosting online demos of our new mapping platform in progress
Celebrating 25 years with an exhibit & events at MoRUS Museum in NYC
Engaging with new local groups and projects
Being featured in 'eSpatially'
Standing up for positive change in every way!
Recovery: While the Pandemic has brought new uncertainties for everyone, we have worked to help illuminate the path forward. The Recovery Icons are being introduced to highlight public health, recuperation and regeneration - see them on our Instagram or our website, along with examples that could inspire you to create a new community resource, artwork, social media or map!
Technology: Yes, this set is available on OGM2, our new mapping platform in progress, and can be used alongside other icon sets there, including the UN 2030 Goals, as seen at Browse. Along with our partners at the GIS Collective, we've started hosting demos to supplement the video and text tutorials posted on new.opengreenmap.org - see Twitter.com/greenmap for updates or email us to join. Capable of mapping points, lines and areas and displaying unique icon sets and basemaps, demonstrations of this open source platform have become iterative parts of the development process.
Exhibit: "How Green Is My City" is opening soon! The Museum of Reclaimed Urban Spaces in Manhattan's East Village is hosting a historical overview of our maps and other projects for the rest of 2020! Programming involves a mix of online events, outdoor tours and open hours - all to be confirmed around Labor Day and posted at GreenMap.org/2020exhibit and MoRUSnyc.org. We'll send you details then too, so you can join in.
Collaboration: Green Map will continue this fall as a community member of the NEW INC. incubator! Locally, we're taking part in the new Loisaida Open Streets Community Coalition, creating new ways to use our public space during the health crisis (and we hope, it will extend beyond the current patchwork as the city addresses the Climate Emergency it declared last year). Check out the beautiful education resources made by Newtown Creek Alliance using our icons!
"The Green Map icons made our final product beautiful, truly unique, far more intuitive, and that much easier to use!" said Ms. Bloodgood in eSpatially's article.
Our director has also been on Instagram Live and has permission to use the image below - listen in anytime.
Green Map is a resource for every community. Use it to help your place and its people thrive! Thank you for your support of this vital work, and have a safe, sustainable summer!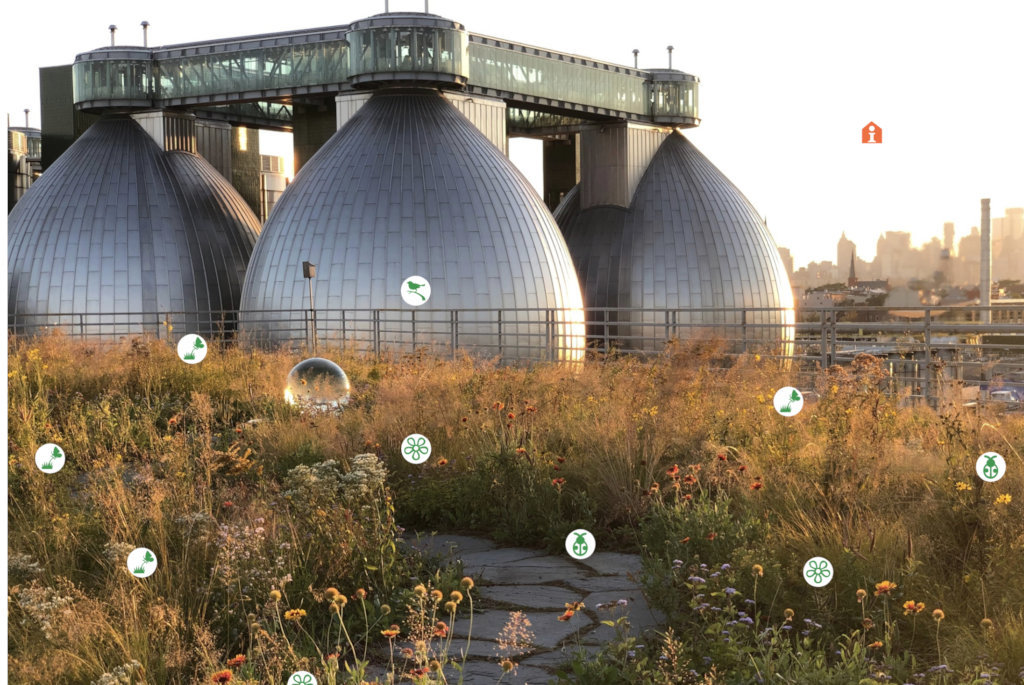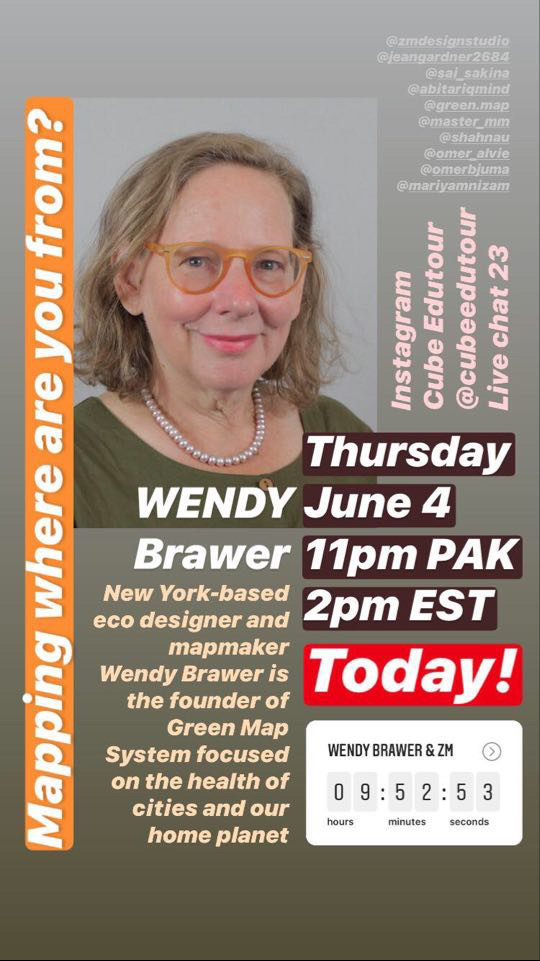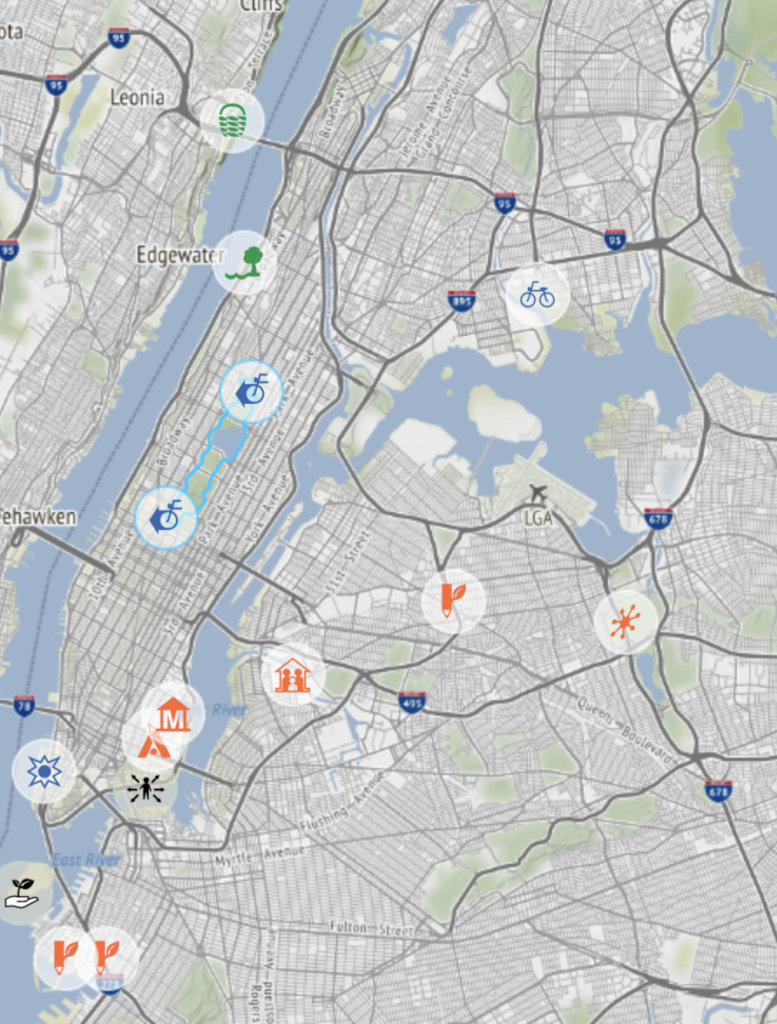 Links: