Project Report

| Apr 21, 2020
Supporting Community Recovery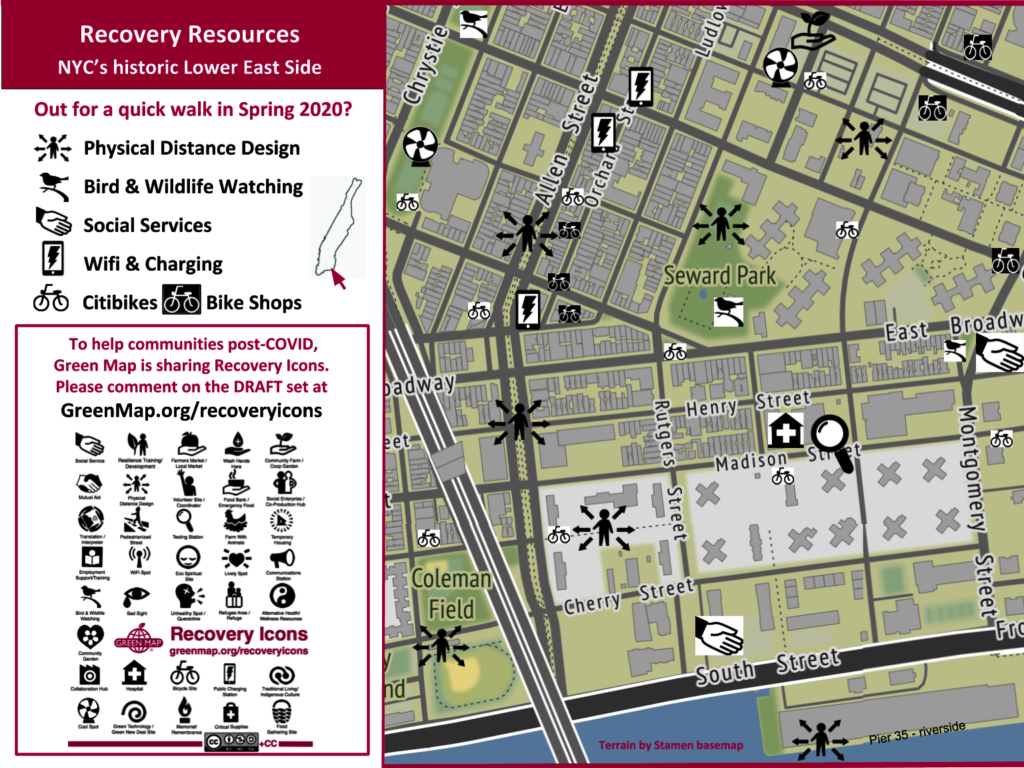 In this time of this pandemic, we know it's important to do more than wish that all are safe and well. With everything so uncertain, here at Green Map, we are re-framing what we have learned by sharing symbols that help people visualize and create a healthier future. Borrowing from our lexicon, we are testing out a concise set of Recovery Icons designed to help communities 're-localize' and inclusively regain their footing. See and comment on the draft set of symbols that promotes regeneration of the local culture at http://GreenMap.org/RecoveryIcons.
These open source Recovery Icons can be used on maps, apps and social media as well as on signage, guides, murals and as place markers. We plan to make the Recovery Icons available on OGM2, our mapping platform in development at new.opengreenmap.org, where people can quickly make informative, responsive maps of their own community's recovery resources (our thanks to the team at GIS Collective!). We'll share examples to inspire people, partner to extend the practice and track the ways these icons spur communications on sustainable living and calls to action, ideally with your support.
We're also hearing from Green Mapmakers who are already using the maps and data they have collected to help their communities address immediate needs in the COVID crisis. In Washington State, Ms. Hunt's FEED Jefferson County Green Map does the essential work of helping local farmers get their crops to people in need and to new customers. In Cuba, the network is making use of maps they created to highlight vulnerabilities as virus-related shortages are beginning to impact communities. We're continuing to work with university students (check out the great outcomes at UVictoria this semester). We are trying to help in other ways, locally, whether it's delivering mask-making materials we had collected from Materials for the Arts (a terrific NYC re-use warehouse), or continuing our street tree campaign - work that is more important than ever as researchers are showing how dirty air causes more COVID deaths, and the trees are a lasting defense.
Saving the best news for last - congratulations to assistant professor Murayama at the Department of Environmental Science of Azabu University in Japan. His students are winners in final round of the "University SDGs Action! Awards 2020" for their work to support the United Nations Sustainable Development Goals - check out their winning presentation in our blog!
We appreciate all the support and encouragement you have given to Green Map's projects around the world. We couldn't do it without you! Feel free to pitch in anytime, of course. And, just to mention, all next week, April 20-24th, our NYC Green Map + Climate Action project has a 50% match here at GlobalGiving, aligned with Earth Day.
In closing, be well, stay safe and stay active!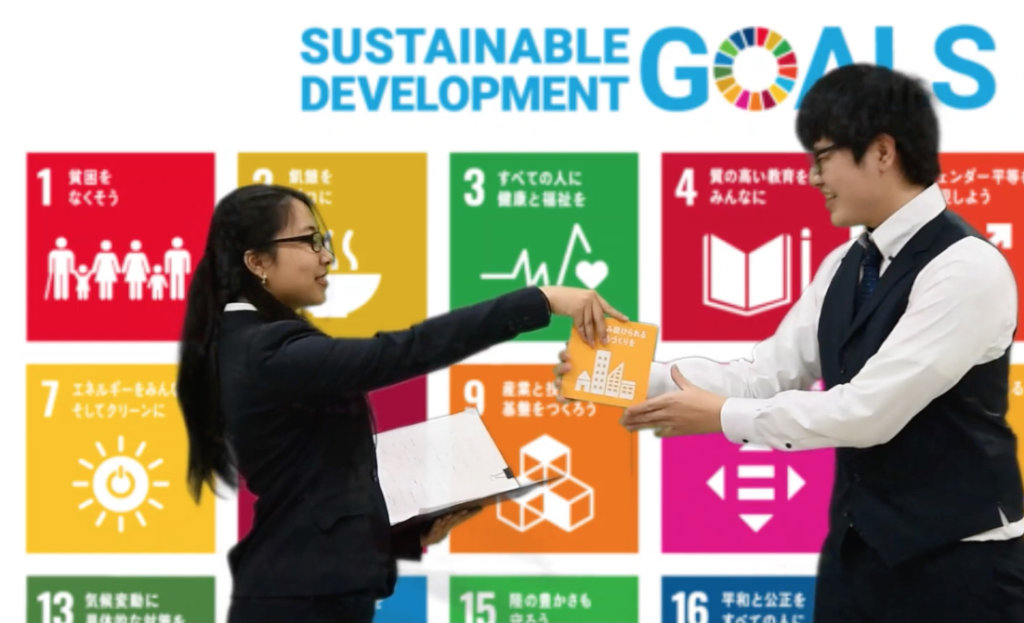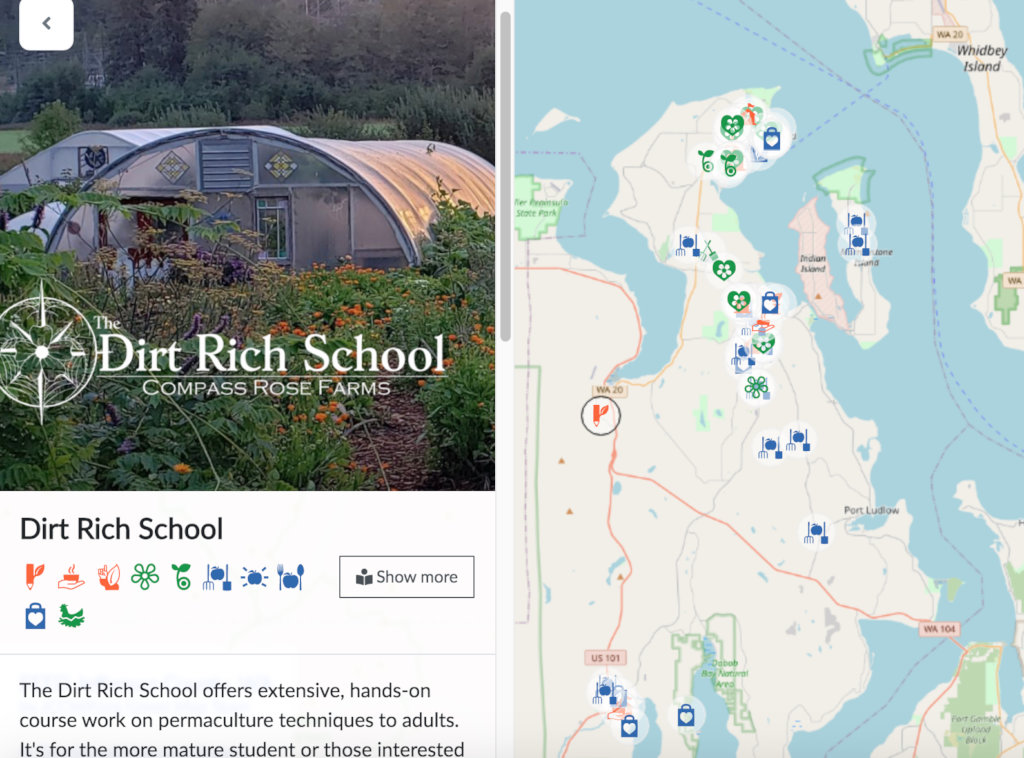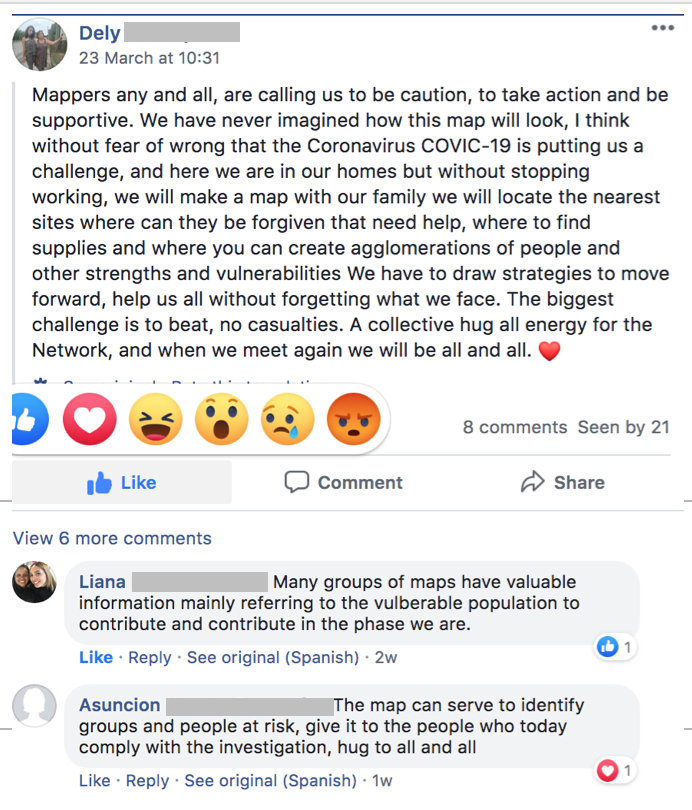 Links: