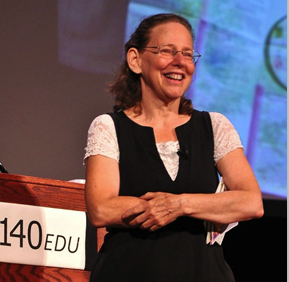 Hello to our Global Giving supporters!
This report brings brief news from our Director, Wendy Brawer:
Over the years, I've delivered many presentations about different aspects of Green Mapmaking. In August, I was invited to speak at 140edu, a conference about the intersection of social media and education produced by the 140 Characters series ('140' refers to Twitter). My talk was 'live-streamed' from the 92Y in New York so I can share it with you - the 12 minute video is linked below. Visit 140edu.com to find all the presentations on this timely topic.
While I could bicycle uptown for 140edu, I'm using donated air miles (and offsetting my carbon) to get to two upcoming talks. I'll go to Amsterdam for two presentations alongside the 'Picnic' (picnicnetwork.org) framing Green Map as part of Urban Futures – find me at Living Labs on September 14th and the Marketplace on the 16th. Then it's off to Austin Texas where I'm speaking at SXSWeco.com, the first eco-themed South by South West conference. I'll be with local Green Mapmakers in each locale, and plan to bring back inspiring outcomes to share globally. In between Green Map NYC will be taking part in Climate Week and Moving Planet on September 24, then at the first Green Festival in NYC on October 1-2 – already drawing thousands in San Francisco, DC and other cities, we'll be exhibiting and providing a panel discussion that weekend, as seen at greenfestivals.org.
It's going to be a busy season as the first of our 5 workshops for Sustainable Jersey Green Teams get underway in our neighboring state – we'll also be providing specialized consulting to 9 cities working in 4 teams as they create Green Maps that both address the asset mapping action designated by the remarkable Sustainable Jersey organization and the need to engage diverse community members in greener, healthier living. Special thanks to the Geraldine R Dodge Foundation as well as the JM Kaplan Fund, which is supporting our ongoing work with our own home community's new bicycling coalition, Local Spokes. The summer's Youth Ambassadors had a great introduction to Lower East Side - Chinatown issues and opportunities, culminating in a party this Saturday (all welcome!). Coming soon - all-ages visioning sessions. You can follow the action and join in at LocalSpokes.org.
New Languages Online
You can now download the poster Green Map Icon Poster in 10 languages, the most recent being Russian, thanks to Kazan Green Mapmakers – download at GreenMap.org/icons. This Center for the Creative Child project just won the "Russian National Junior Water Prize" with their Green Map and they are already planning the greening of the World Summer Universiade Games they will host in 2013! This is highlighted in our blog at GreenMap.org/news alongside several fresh posts by Green Map Curitiba Brazil. Curitiba has been a leader when it comes to green cities for 20 years, and this team has been involved in many initiatives - international conferences, mapping the campus at the Federal University of Parana, producing a wonderful magazine and planning for a high impact year to come - all described in Portuguese. Our 8th language interface for the Open Green Map is nearing completion as well, thanks to Yutaka Nakashima and a team of Japanese volunteers.
I just posted a fresh newsletter (linked below) focusing on our 5 wonderful summer interns. If you are interested in Latin America, Japan and mentoring emerging leaders, you will enjoy it the overview.
Your support makes all this possible!!
Like many Green Mapmakers, we have been enjoying working outdoors in the warm weather, providing walking and cycling tours, researching new sites, meeting with climate change, local food and community resiliency projects all over New York City. We've worked hard, preparing to launch a new interactive Energy Map in September, and mentoring teachers from 3rd grade on up as summer wanes. We're hopeful about the season to come and wish you all an opportunity to use a Green Map to find great new ways to live more sustainably each day.
On behalf of the 764 Green Map projects worldwide, thank you for supporting our work through Global Giving!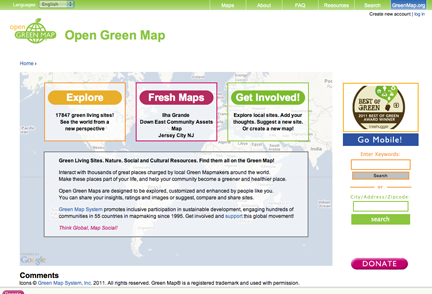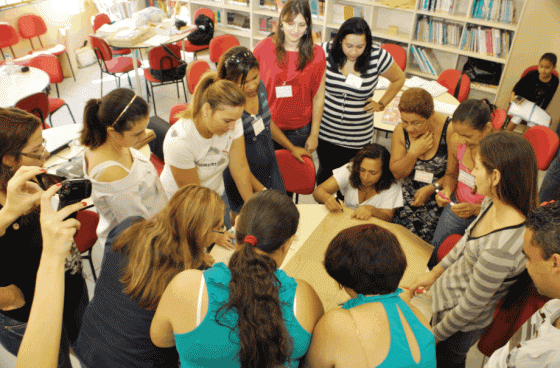 Links: