Project Report

| Jun 28, 2019
What's been happening at Frimhurst Family House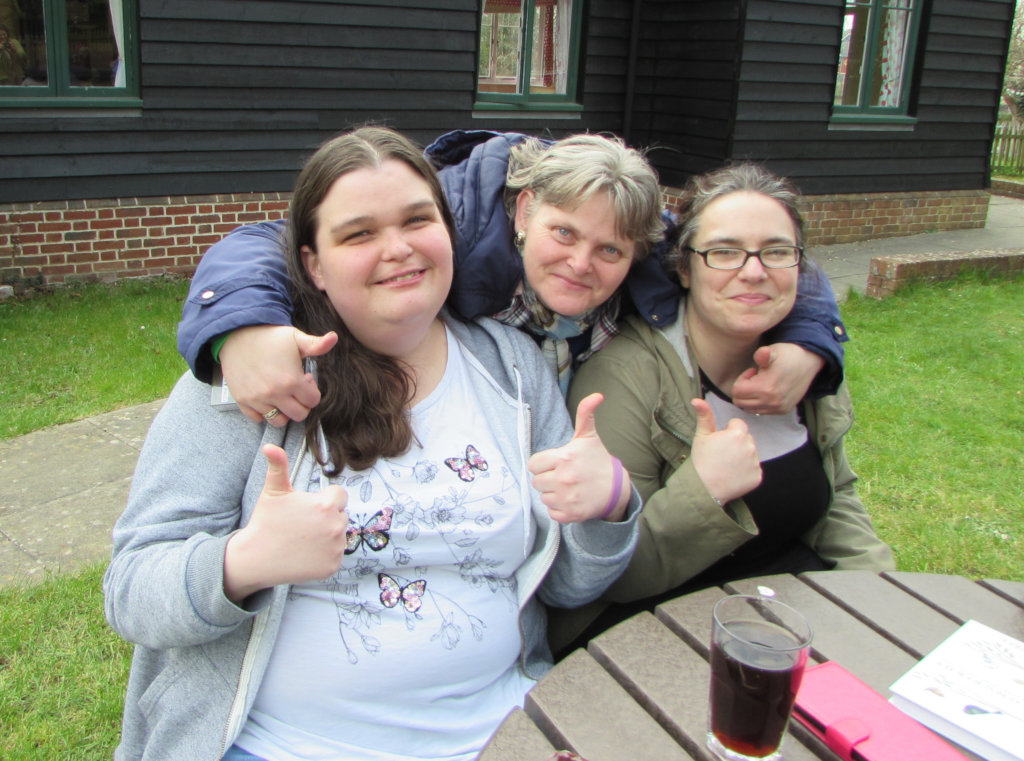 June 2019

The first six months of the year have been full of activity here at Frimhurst. There were Skill Sharing weekends, "LoveFrimhurst" volunteering days for adults where everyone helps maintain Frimhurst's beautiful grounds and gets a chance to learn more about Frimhurst and opportunities to help.
With the introduction of kid-friendly volunteering days, closer links are being forged with local schools, and we have had an enthusiastic response from the young helpers and their parents. As one mother commented: "I was very pleased to discover Frimhurst Family House through one of the mums at my daughter's school. It is not easy to find the right opportunity [for voluntary work] where little children can also take part and contribute."
It is great to experience such community spirit at Frimhurst!
Getting Away From It … Taking Time Out at Frimhurst
In Spring, we welcomed six women at Frimhurst Family House for a female-only weekend. For all of them, it was a much needed break from the challenges of life in persistent poverty. The tranquil grounds of Frimhurst are conducive to friendship, creativity, and respite. This weekend was no exception. For our guests, it was the perfect opportunity to take a step back from their daily worries and strains, to find some calm and to forget about problems for a couple of days.
Workshops were on offer throughout the stay inspiring the women to unleash their artistic talents. One of them painted a stone for the birthday of someone special, cards were made and offered for Mother's Day, lavender bags were sewn and given as gifts to take home at the end of their stay, while solitary walks in the park helped spark the poetic genius of one of our visitors.

A retreat to the countryside wouldn't be complete without an afternoon at a local landmark. On Saturday, the small group visited the National Trust's award-winning site at Dapdune Wharf. There, they climbed aboard a restored barge, learned about the story of the canals and the people who lived and worked on them, and browsed through the bargains of a secondhand bookshop. On Sunday morning, "Frimhurst Spa" opened to the participants' delight. A pampering session was all the guests needed to celebrate Mother's Day, making a fabulous finish to a delightful time.

One guest summed up her experience at Frimhurst, saying: "I have been shown kindness and value – not something I experience within my usual environment. A very big thank you."
In a few weeks' time, on Saturday 7th July, we will once again be welcoming families and friends to Frimhurst's annual Family Fun Day, where they can try their hand at art and crafts, participate in village fête games, and spend a few carefree hours in the company of friends.
Events like this help people in persistent poverty to gain new strength to face the constant challenges and hurdles they meet with in their lives. It is thanks to people like you that Frimhurst is able to offer "time out" to those who would not otherwise have the opportunity. Thank you.