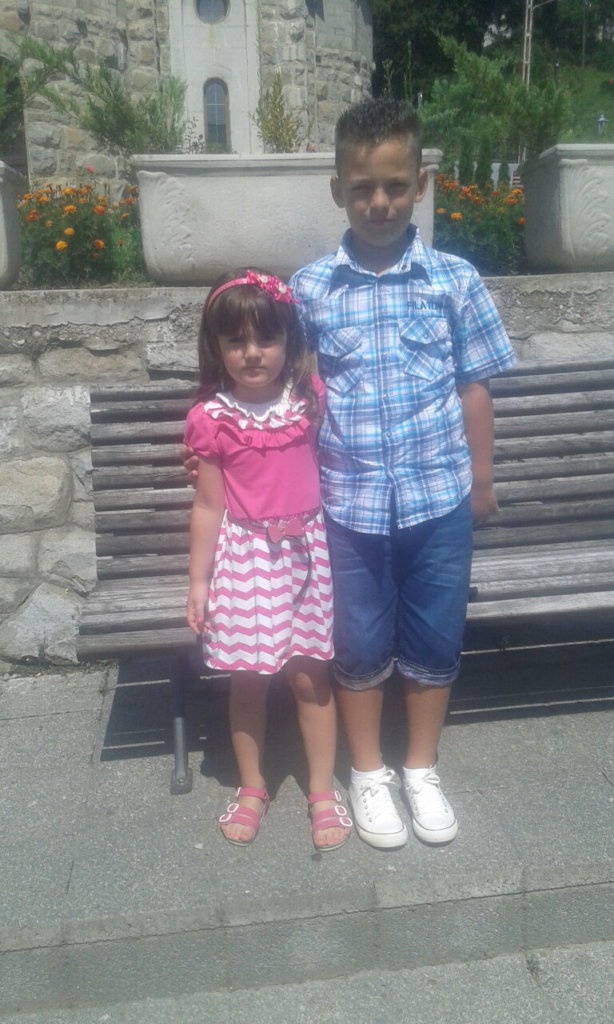 Three years ago, Igor was a happy seven-year old first-grader living with his baby sister Ivona, mom and dad in a little village Crnce close to the border with Bosnia and Herzegovina. The Drina river, beautiful and calm was running through the centre of the village, among the houses scattered on two sides of the hills. And then, overnight, the bridges, roads and houses – all were gone when the river flooded the whole area.
That night, Igor lost his home, but much worse, he also lost his father. His mother becme a widow and a single parent with two young children, with no work, no house and no income.

Today, he is in the third grade of a local elementary school trying his best to have good grades and be a good example for his little sister who will start her education next September. It is tough for him. There are no other houses with children near his house, the only friends and peers are about ten other children who go to the same elementary school in another village. To reach his school, he has to walk three kilometers every day. And the same distance back home. Igor is ambitious, wants to have only excellent results, but admits: "English language is too difficult and no one here knows it, so I can't ask anyone to help me". His mother confirms it and feels sorry that she can't help him either with this subject.
Dragana, his mother, only recently has managed to get a steady job, but works in shifts, at the border customs office, so Igor's grandparents take care of him and his sister when she is at work. With only one meager income for the whole family, the scholarship that Igor was awarded thanks to YOUR donations, makes sure that he can get a new pair of shoes when the long walks to school and back take their toll on the old ones. "Every penny counts", says Igor's mother and adds: "I need to save now to be able to buy text-books and all other needed things for two pupils in September.
Please, continue helping us help children like Igor and Ivona!
Links: