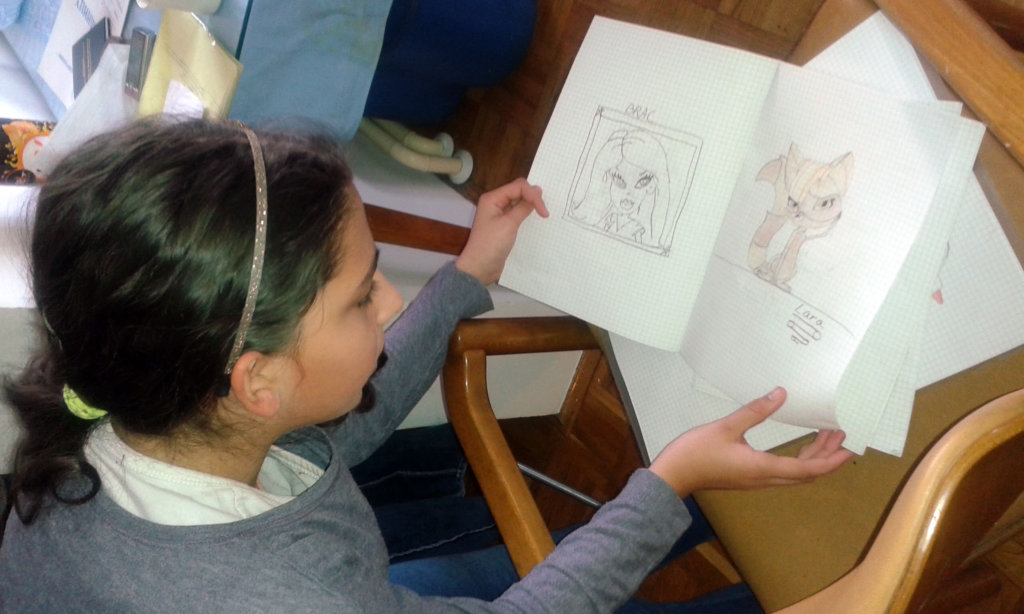 Ivana Dj., now an eleven year old girl, was born with a heart defect. She realized quickly that she is different and that she cannot do all that other children can. She does not have a carefree childhood. She must rest often and must not jump or run with their friends. She does not have a cell phone or a computer. When she comes home from school, she likes to draw and read. Tom Sawyer is her favorite hero, because he is a mischief-maker.
Ivana is a single child. She never met her father because he left the family when she was a baby. She lives with her sick mother and sick grandfather in a one-bedroom apartment in a Belgrade suburb, which was granted to them by the municipal authorities as temporary emergency accommodation. Ivana's mother, Jelena (35), a traffic technician, has not been able to work for the past few years. Due to a serious illness, she has undergone several operations lately. Unfortunately, the flood which almost destroyed the Belgrade municipality of Obrenovac two years ago, also killed one member of their family.
"The day when the members of Pomoc deci came to visit us and brought a lot of food, they also brought great joy into our lives. There were days when we really did not have anything to eat. I have no words to express my gratitude for the scholarship, which means a lot to my Ivana", Jelena says.
Ivana is a tiny little girl, but seems a tough one. She never said a word of complaint. Since last year, with the funds raised through GlobalGiving, Pomoc deci has been providing her with a scholarship. It covers the expense of her basic school books and supplies. Last year she completed fourth grade with the highest honors. This year, Ivana excelled in school again – she won the second place in the municipal competition in biology.
"Unfortunately, she was prevented from participating in the city competition due to an illness. She cried a lot because of that", her mother says.
"I love nature. I have a great biology teacher. She is doing her best to help us. She gave me many biology books and has promised to help me prepare for the next competition," Ivana explains.
She likes to spend her free time walking in a nearby park with her best friend Tamara. But when she is at home she loves to draw. She happily shows her notebooks filled with her artworks.
When asked what her wishes are for the future, Ivana suddenly fell silent. And then, as if she grew up in an instant, she solemnly said: "I wish I had a computer. I'd like to have my own room too."
On June 15th, GlobalGiving.org will be holding a Bonus Day with $110,000 available in matching funds. There will also be two $1,000 Bonus Prizes that will be awarded to the projects with the highest number of donors and the most funds raised on Bonus Day. GlobalGiving.co.uk will be running a simultaneous Bonus Day with £10,000 available in matching funds. Please, consider helping us by donating for our project on June 15th because your donation on that day will bring us additional 50% from the GlobalGiving Matching funds!
Links: