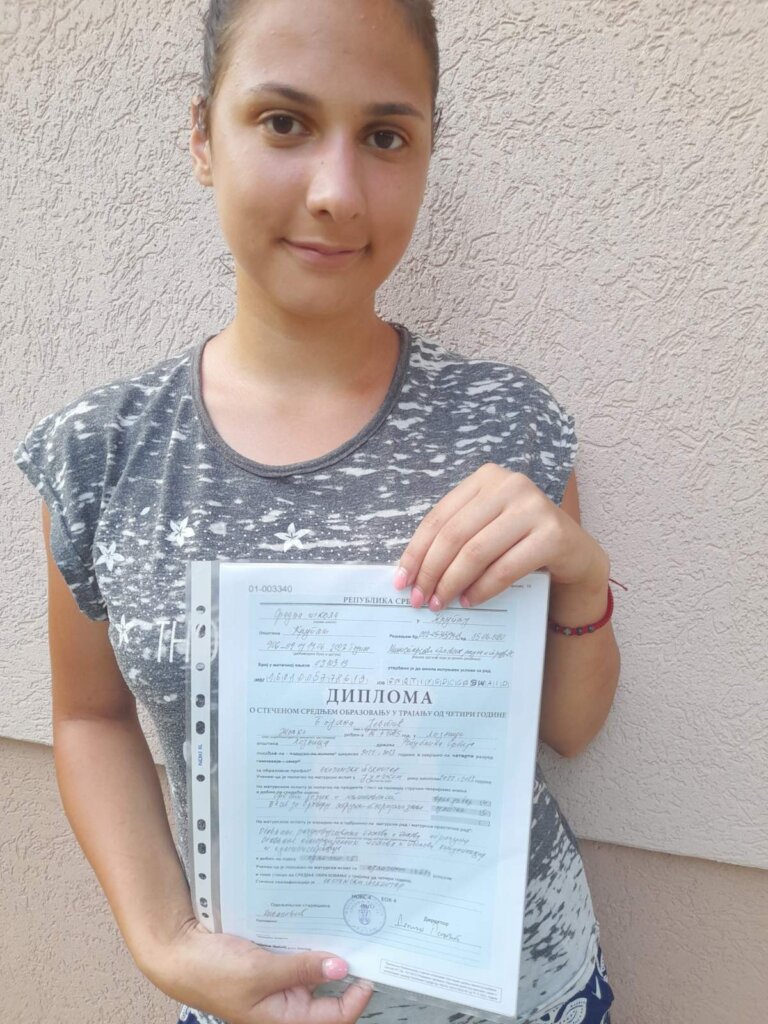 Dear friend,
For the first time, we will share with you a letter that we received from Bojana, the girl that lost her home during floods in 2014 in Serbia. When I was calling her a few days ago, she said she will send us a letter of gratitude. It was seven p.m. and she was still working on a field collecting raspberry, doing probably one of the most difficult work you can do in the field. You are almost all the time on your knees, or in a squat, and you are picking something so small, very gentle not to flatten small raspberries. I didn`t know that. Bojana told me. This is a letter that Bojana sent:
"Dear Pomoc deci,
You may remember, the floods started on May 14, 2014. The rain was falling and carried everything before it. I was 9 years old, while my sisters were 8 and 6 and the youngest one and a half years old.
We were scared. Our father and grandfather barely saved us from the house that we lost in the floods the same day. The water was tearing everything apart and caused landslides. One day life was normal and the next we were left with nothing. It all happened when I was little, but it was difficult and those images remain in us today. The thought of it makes us cry. It's so hard to stay without your home and everything in it.
The scholarship that I was receiving all these years meant a lot to us, and not only to me. We live with a father who is very ill. Every dinar is precious to us, because dad has to pay for medicine, then for every check-up, and they are so often. It was very important for me, because I could also buy things I need for school from the scholarship. In the summer, I go to collect raspberries to earn extra money for my younger sisters and myself. I am excellent at school and just several days ago finished high school. This is my diploma. My next step is to plan how to enroll in a University in Sabac city where I can continue to study economics.
If you stay with me, it would be so much easier for me, knowing that I really have a chance to make this plan into reality.
Yours Bojana"
This letter made us sad and happy at the same time. We will really do our best to support Bojana and many other young people to take a path to education and life that they wish to have. Even small your donation can change someone's life, and when it is a life of a young person, it is investment in the future, for sure.
Yours,
Pomoc deci
Links: