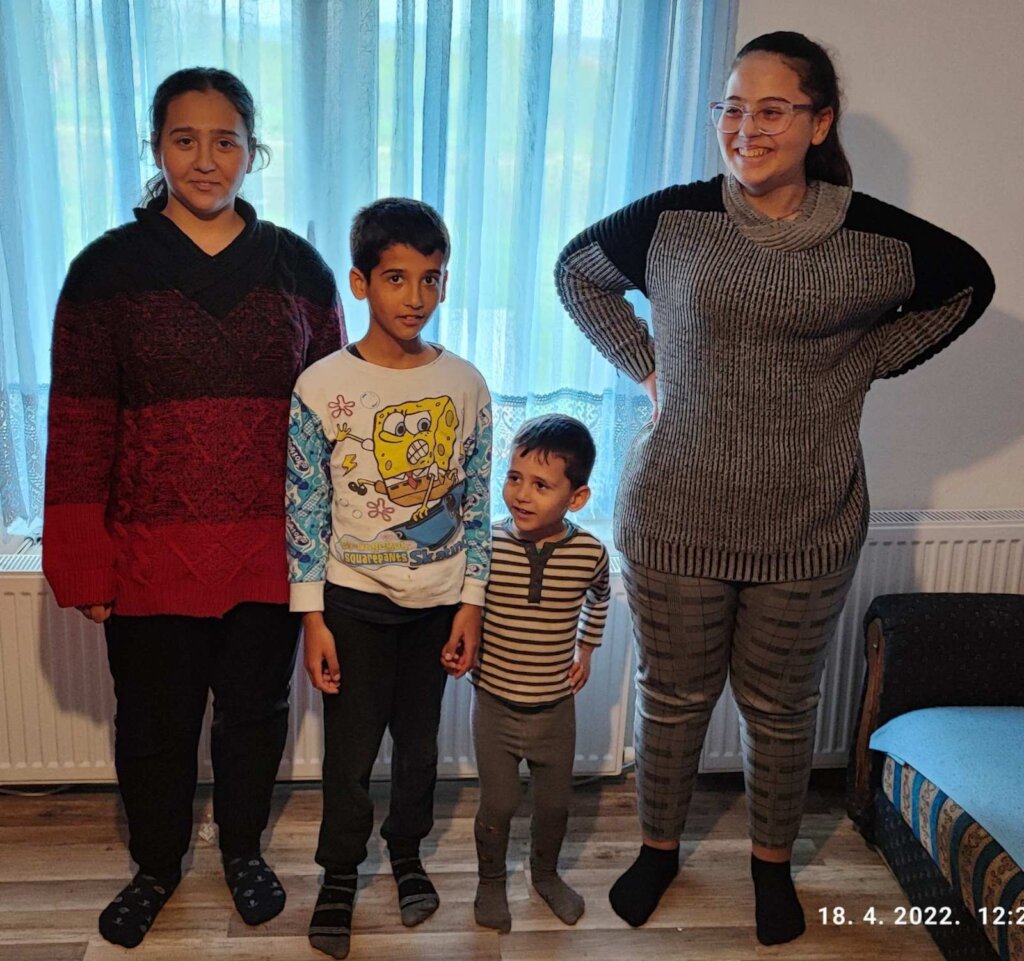 "Sometimes, this school meal that we know we will get if we go to school, makes all the difference", comments Zepa, a 13-year-old girl from Kragujevac. "When Halil and I tell the youngest, our Jusuf, that he needs to get up in the morning on time so that we can all go to school together, 'you'll miss the school meal if you are late' makes him jump out of bed immediately", she says with a smile. And this would have been just a cute, internal joke, if it would not have uncovered the sad truth. On many days, this school meal is the only cooked meal these three children get in a day. The family of four children and Dad as a single parent, lost their house in the floods seven years ago in Western Serbia and moved to Kragujevac, only to have their new setting flooded completely last Summer. All the electric appliances were lost again. Clothes and shoes were all soaked with muddy water. The walls were completely wet at least a metre high from the ground. And in the middle of pandemic, there was little they could do, but wait for the walls to dry and ask for help with basic necessities. Only the father works and the eldest daughter, who is just 18 years old, is helping as much as she can by sawing things for neighbours and friends and maintaining the household.
With your generous donations, we managed to help them get the textbooks and school supplies last September and to organise a school meal for all three children who go to school for the whole school year. Zepa is currently in the 6th grade, Jusuf in the second grade and the youngest in the mandatory preparatory preschool.
We would like to help them get also the textbooks and school material next school year, help them with secure school meals in the next school year, so that they can concentrate on learning and completing mandatory education successfully.
Please, consider telling your friends about our efforts, if you can, please donate or just mention our project to anyone you can.
With Gratitude,

Yours,

Pomoc deci team
Links: