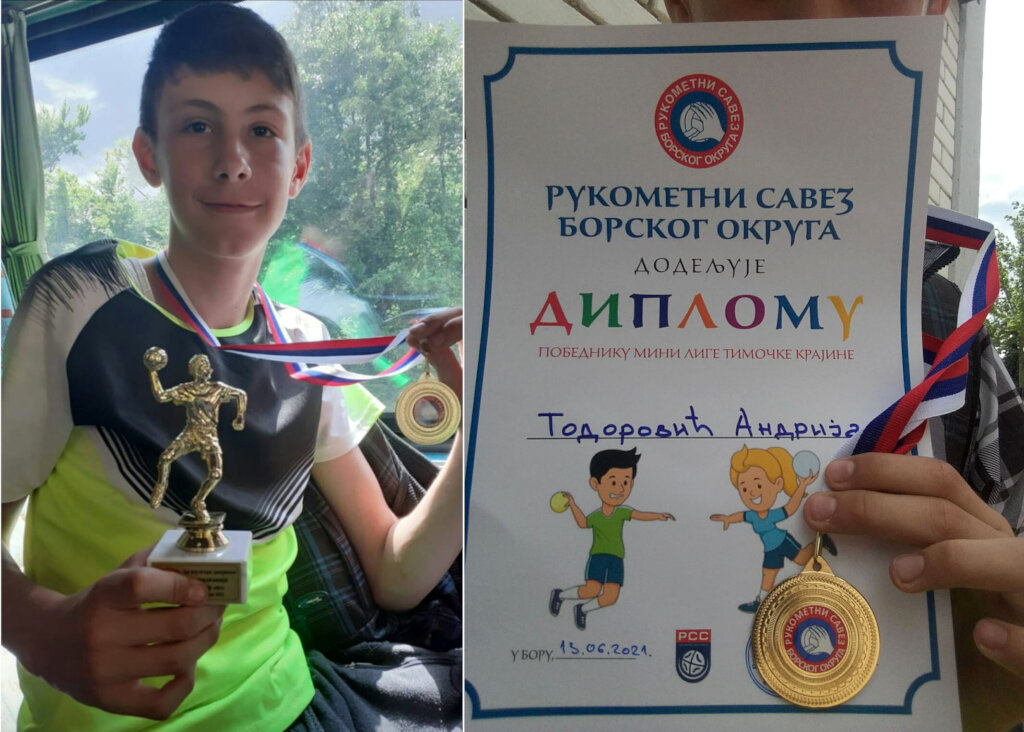 A 13-year-old Andrija, was one of the children who we helped when he and his family lost their house in the landslide caused by the extreme floods seven years ago. At the time he was preparing to start going to school and his family had no money to buy even the basics that every first-grader needs. We started this campaign on GlobalGiving platform hoping that with your donations we could help Andrija and other children in the flooded areas.
With your donations, we have managed to support Andrija continuously these seven years, which have been continuously challenging for his family. They have faced repeated floods that destroyed the produce his family has been trying to grow as well as unemployment of one or both parents at times.
Although last two years have been difficult for all of us, as well as for schools and students, Andrija has managed to keep excellent grades and now he is in the seventh grade, already thinking which secondary school he would like to enrol next year when he graduates from the elementary school.
Recently, Andrija has gotten really interested in handball, with the scholarship he receives, he could pay the membership fee at a local club and start regularly training. He has proven to be talented and hard-working which has made him very successful at this sport. He has made it to the first team in his age group, has been competing and as his mom puts it: "He has found himself".
All of this has been made possible because of your generosity and continuous support to our project. We are thanking you from the bottom of our heats for this!
We will be extremely grateful if you would consider donating to this project of ours during this festive season, in particular, if you would decide to start a monthly recurring donation. For a 4-month recurring donation whatever you give as the initial amount up to 200 USD, GlobalGiving Foundation has decided to match up. And if you start it today or in the next two days, we will receive a 200% match on your first donation.
On behalf of Andrija and 125 other children that have been assisting through this project, we wish you happy holidays and all the very best in the New Year!
Links: