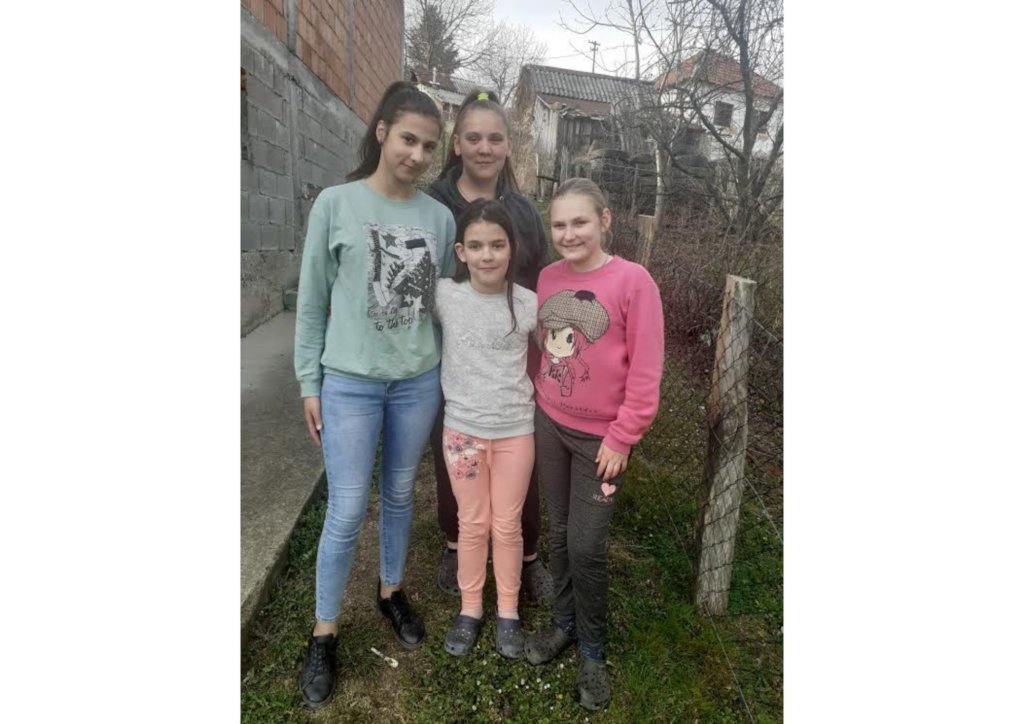 This May marks seven years since the floods swept across Serbia, made families homeless overnight and ruined sources of income for many.
Bojana and her family were one of those families. In 2014, the family lost their home. After years of relying on the generosity of friends and relatives, Bojana, her sister and their dad were able to move into a smaller unit. As it is right now, their father only works sporadically. Childcare benefits and social security help them get by, but often this is not enough. Bojana says that their father does all he can to make sure his daughters are fed.
The scholarship that she receives from Pomoc Deci has made all the difference in the world. Bojana's dad does not have to worry about her school needs (such as textbooks, supplies, or even clothes) Bojana says that any bit helps to take off the pressure from her father. While the younger daughters rely on hand me downs, the fact that her father does not need to worry about Bojana's school needs helps the family immensely.
Thanks to the scholarship, Bojana can continue working hard in school. Without it, she says, she would not have been able to afford textbooks. And if she doesn't have textbooks, her sisters won't have them either. Having her own set of textbooks has made all the difference over the past year when she had to study at home, due to the coronavirus. "I can do homework and do practice assignments, study for tests and learn" She is in the tenth grade currently and, while it is still early, she hopes to continue her education at university level. Her favorite subject is math. "I am very proud of myself when I finish solving a problem!"
You allowed us to do this. Your contributions and support over the years has allowed us to help Bojana, her family, and children like Bojana. For it, we are very touched and grateful. The past year has been especially challenging for Pomoc Deci and we would be ever so grateful if you considered providing vital, long-term support for those affected by floods and rising water levels by providing a monthly gift. After four monthly payments, GlobalGiving will match your generosity by 100% (up to $200). What happened in 2014 has been happening almost every year since in communities across Serbia and to continue providing support, we need your help. For less than $1 a day, you can help us bring necessary resources to those affected most.
Links: