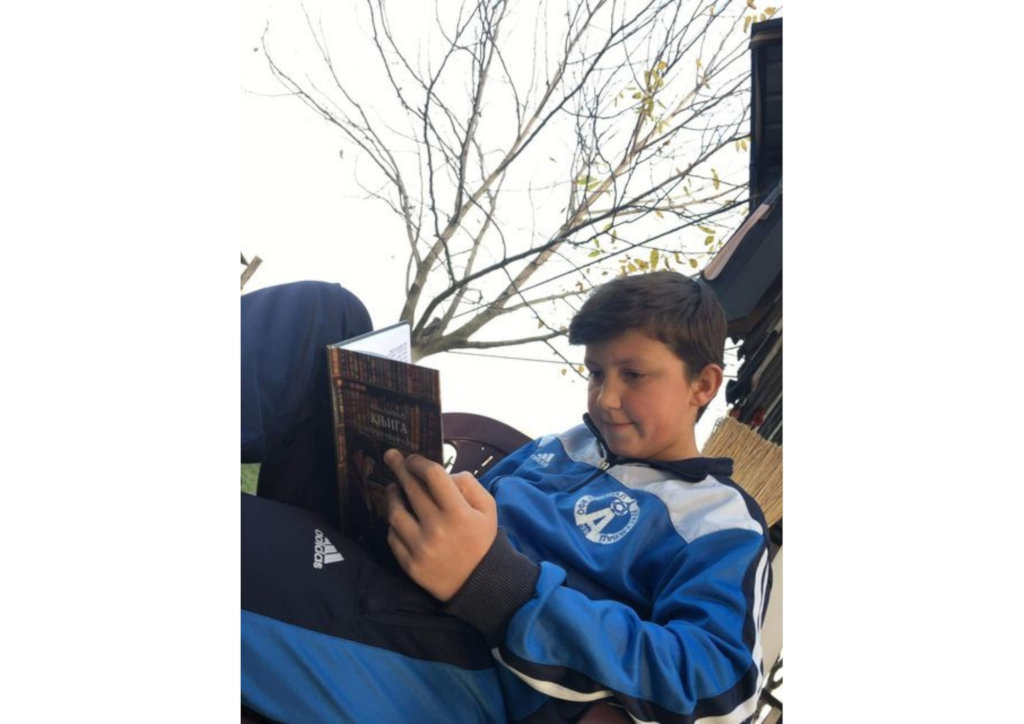 Most families that suffered and had lost their homes in 2014 as a result of the flooding are still living with the financial consequences.
Aleksandar and Andjelina are siblings who, thanks to your support, have been able to receive a daily snack, textbooks and school supplies. Their parents are doing the best they can, however, with unemployment high and the two not working, it is hard for them since their savings are depleted and the help they get sometimes is not sufficient. They rely on benefits to help them get by, and while it covers some expenses, like bills and some basic food, it is not enough to finance school-related expenses that are scarcely covered.
With the new school year, Andjelina just started high school, and will be studying to become a pharmacy technician, and Aleksandar started 5th grade. He says he doesn't know what he wants to be when he grows up but wants to finish his studies. Since their parents do not have jobs, both are focusing on their studies and studying hard so that they can find a job after finishing their education.
Since 2014, every year parts of Serbia have faced enormous destruction as a result of flooding. This year, 20 municipalities had to declare a state of emergency due to an increase in water levels. In 24 hours, 210mm of rainwater fell. Under normal circumstances, this amount is equal to a year's worth of rainfall.
Parents say that "it is a constant cycle to make sure that kids are fed while our bills are paid. Sometimes, we have to make compromises, just to make sure that the little ones are fed." Without adequate food, children cannot concentrate in school and risk falling behind. Rainwater and floods do not discriminate. Whatever is on their way, they destroy. Most families lose their home, but some are even more unlucky as they rely on crops and cattle to make a living.
This year for GivingTuesday, we want to extend our hand and help those families. For that, we need your help. This year, with whatever size donation you can afford, you can help us on our mission to make sure everyone has a chance to continue their education. GlobalGiving is committed to help in our effort, promising to split $1,000,000 amongst eligible organizations. By donating on December 1 for GivingTuesday, you will be helping us with our work.