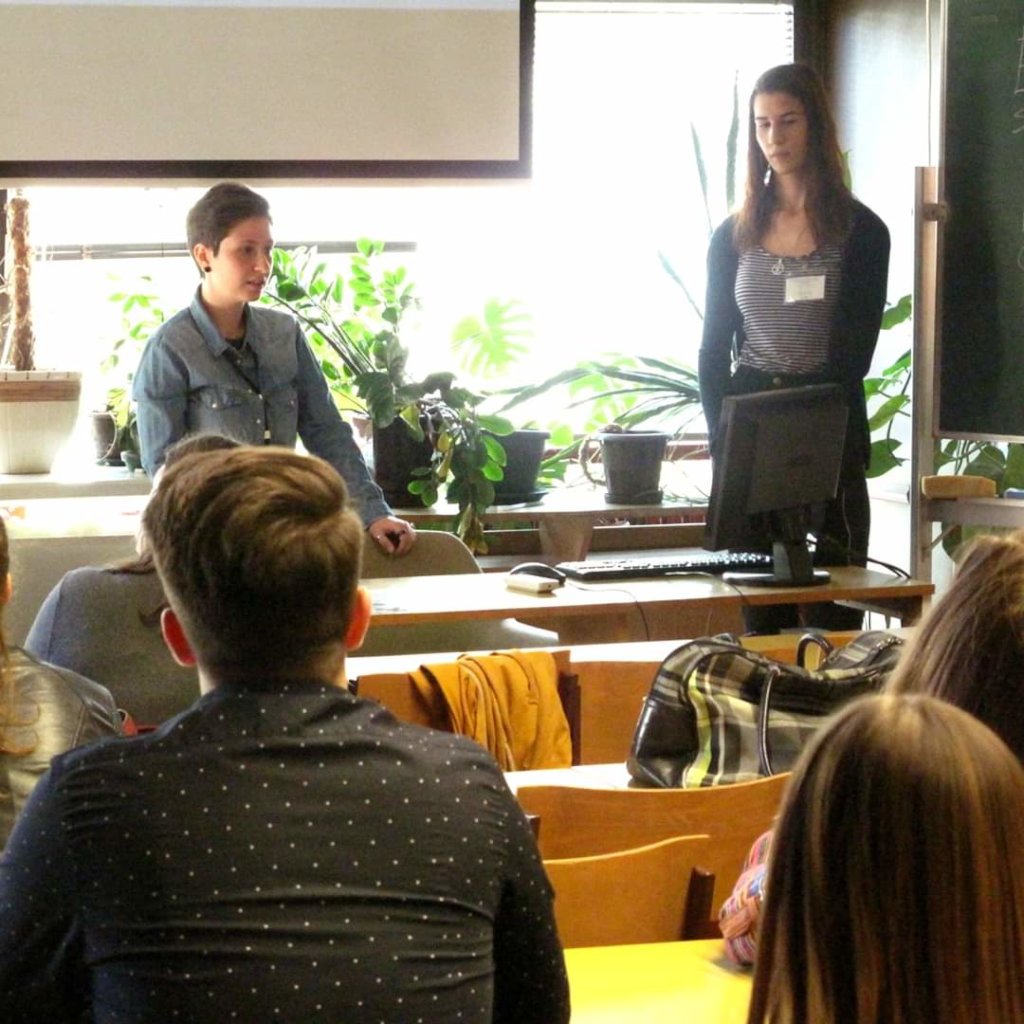 Aleksandra's heart is so full. From a young age, she has had dreams of wanting to help others, no matter how. Whether it was by helping an old grandma on the street carry her groceries, help her brother with his homework or volunteer in class, Aleksandra did whatever she could to help.
In high school, she learned more about different areas of psychology and had a lightbulb moment, where she realized "This is what I want to study!"
Unfortunately, without your support, she wouldn't have been able to continue her education. Shortly before she was set to start college, her father's health deteriorated and he lost his job; her mother became the primary breadwinner in the family, forced to pay for the mortgage, food, bills and her brother's school expenses. Because there are no institutions of higher education in her town, she has to travel to the closest one and live in university housing, get food and pay for additional college expenses, all of which cost money, which the family had very little of.
Aleksandra had two choices: abandon her dream of becoming a psychotherapist or go to university, work a bit part-time to cover the essential expenses, and work towards her goal of helping others through the field of psychology.
Food insecurity is a big problem for college-aged students, and we are glad to offer help and support whenever possible. Thanks to donations coming from the generosity of our friends and supporters, we were able to cover her food plan, ensuring that she can study and thus not having to worry when her next meal will come (if at all). In Aleksandra's case, she was able to work part-time in her field, gain practical experience, all while pursuing her studies. Last year, she even got a chance to present her work at a student conference at her university (where students from all across Serbia came to showcase their research and findings).
If you did not know, the majority of our donations come from individual donors who make, on a monthly or yearly basis, donations under $50. In celebration of such donors, GlobalGiving will be matching all donations under $50 at 50% from March 23-27 and we invite you to participate.
The work that we do is entirely funded through donations and would not be possible without the philanthropic support of our community. We are counting on your support to help us surpass our goal and invest in our children's future.
Please consider donating and making a child's day. If you can't donate, consider sharing Aleksandra's story with your friends and starting a fundraiser. Don't forget to stay in touch with us, over Facebook or Instagram, we'd love to hear from you.
With love,
Pomoc deci team
Links: