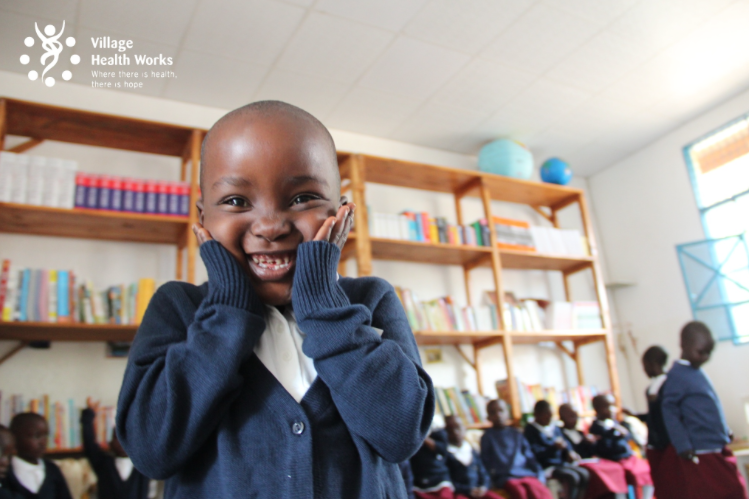 With the help of your generous donations and support in the past year, Village Health Works (VHW) has witnessed exciting growth across all of our programs in education, healthcare, and food security. It has been great to witness the resilience of our work despite the challenges faced in Burundi as we have seen overwhelmingly positive outcomes in the academic achievement of our preschool students, in the strong recovery of our hospital patients, and among the continued and strength demonstrated by community households and VHW Community Health Workers.
The number of malnutrition cases among preschool students supported by VHW education programming has decreased by 64%.
The nutritious snacks aim not only to tackle the issue of malnutrition and minimize distractions caused by hunger pangs, but also to strengthen the preschool students' foundation in academic readiness. As the young students prepare for enrollment at the nearby Kigutu Fundamental School, the snacks allow them to flourish academically. Academic scores among graduates of our preschool program continue to improve with 15 of 56 graduates now enrolled in first grade, averaging 80% or higher on their overall academic progress. Given the success and measured benefits of the supplemental snacks, the school-feeding program looks forward to expanding its reach to additional grades in primary school.
A harvest increase of 167% (9,802.5 kg harvested in 2015 vs. 3,669.45 kg harvested in 2014) has allowed VHW to provide nutritional meals for 1,680 hospitalized patients.
Reinforcing the link between the agriculture and clinical programs, the nutritional supplements ensure that patients recover faster and that their adherence to medications is improved. As a result, patients receiving our care are able to return home sooner. Households belonging to the agricultural cooperatives have also benefitted. Various seeds for diversifying crops and goats meant to provide fertilizer and improve soil quality were distributed to 184 members of the agricultural cooperatives. The higher crop yields have increased the availability and accessibility of high quality diets and help to fight malnutrition in these households.
Community outreach by Community Health Workers (CHW's) has improved as training and follow-up visits continue.
Reorganized under the leadership of a dedicated program manager, CHW's have helped to improve the nutritional status among inpatients and community members. CHW's track and conduct follow-up visits at home with children who have been discharged from the clinic for malnutrition. Trained on measuring the mid-upper arm circumference (MUAC) to identify malnutrition, CHW's are now able to detect malnutrition cases outside of the clinic.
We thank you again for your generous donations and for supporting our efforts to improve the lives of Kigutu's community members. Please stay connected with us at VillageHealthWorks.org as we continue to update you with our progress!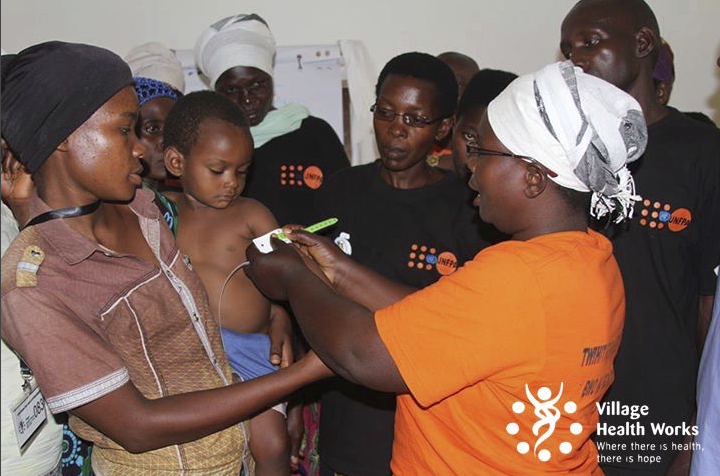 Links: