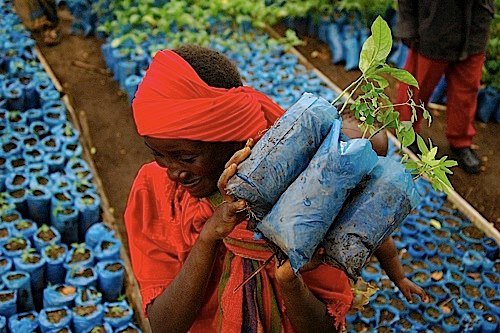 Poverty and poor health are strongly intertwined. In Burundi, many cannot afford medical services or fresh food such as fruits and vegetables. Needs such as school expenses take a back seat on a family's list of priorities to stay alive, and limited employment opportunities leave some people with almost no chance for financial reprieve. Families become trapped in a cycle of poverty with poor health, little or no education, and limited hope for the future.
Empowering community members
Our economic development programs address this cycle of poverty by empowering community members with skills and tools to start small businesses. Cooperatives such as sewing, baking, and basket weaving allow men and women to generate incomes while providing important services and products to the community.
Evelyne Batakanwa credits our sewing coop with an improved capacity to care for her family. She hopes to generate enough income to expand her business, having learned that investing revenue to scale up will help her business achieve greater impact in the long term.
We strengthened our economic development programs in 2016 with additions such as a tailor from Bujumbura who brought increased skill and professionalism to our sewing program and a baker who helped us open a baking cooperative that has since expanded to 4 localities.
All of our economic development programs empower community members by giving them a voice in decision making within each cooperative, as well as training in revenue-producing ventures that are culturally relevant. These tools are necessary for participants to lift themselves out of poverty.
Improving access to nutritious food
Through collaborative community programs, we aim to prevent and treat malnutrition, as well as help farmers and fishermen generate income through the sale of livestock, produce, and fish.
Renewed philanthropic support has allowed us to grow our fishing program, helping participants generate income and support their families.
Elias Sindayihebura says joining a fishing cooperative has been the 'most important decision' of his life. "The cooperative has helped me earn money, allowing me to purchase 23 chickens and a goat," says Elias. "I can now pay for my children's school fees and improve their diet."
Laying the foundation for sustainable impact
We have increased agricultural productivity by adding an agronomist to our team. The agronomist has provided training in agricultural best practices which has motivated more farmers to incorporate composting and contour lines into their methods. In addition, a nutritionist from the clinical team has helped us collaborate more effectively across our programs. We harvest crops from our on-site demonstration gardens to feed clinical patients and their families, the chickens and cows provide eggs and milk to the patients in the clinic and to students in our Early Childhood Development Program, and students from preschool to grade 3 receive nutritious meals every school day. In partnership with the community, we are increasing the availability of nutritious foods in households, helping our patients recover faster, and raising awareness among community members of how to achieve a balanced, nutritious diet.
Legacy of service
In 2008, devastatingly high rates of malnutrition led Village Health Works to develop the food security program. The program initially focused on nutrition education and crop diversification and has since expanded to include training programs; on-site demonstration and production gardens; household gardens; farming, fishing, and livestock cooperatives; and awareness raising events. The economic development cooperatives grew out of the agricultural program. We have diversified the cooperatives in response to community needs. They now include a range of opportunities for training in income-generating programs such as sewing, soap making, basket weaving, and baking.
Looking to the future
We are deeply committed to supporting the food security and economic development programs for the long term, and to keep this expertise in our community. With input from community members, we plan to expand our efforts to increase the number of participants across these diverse programs.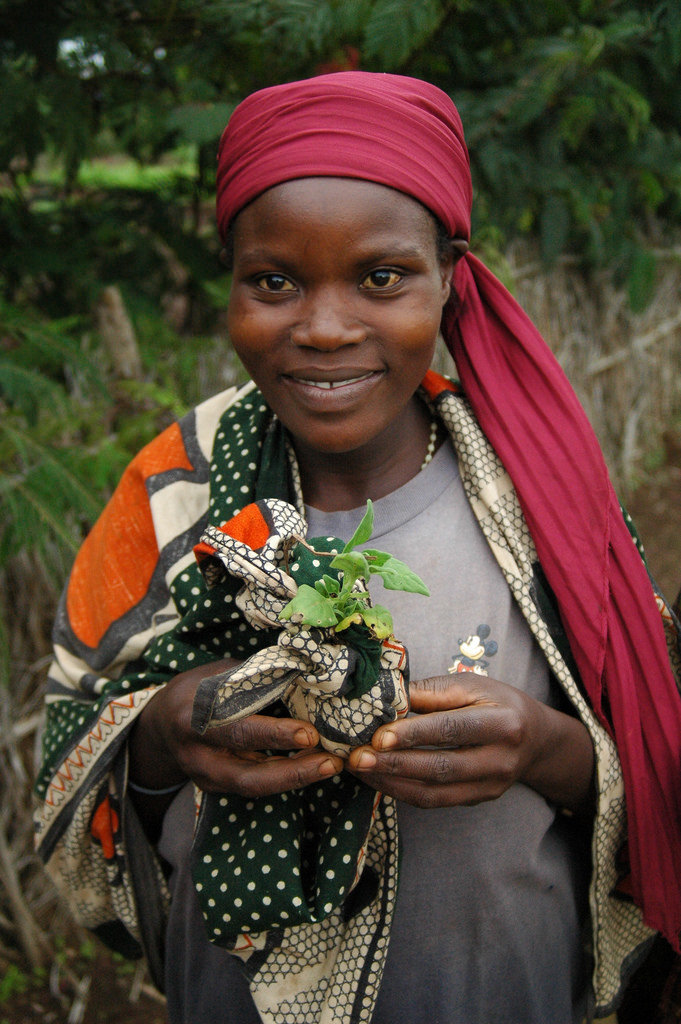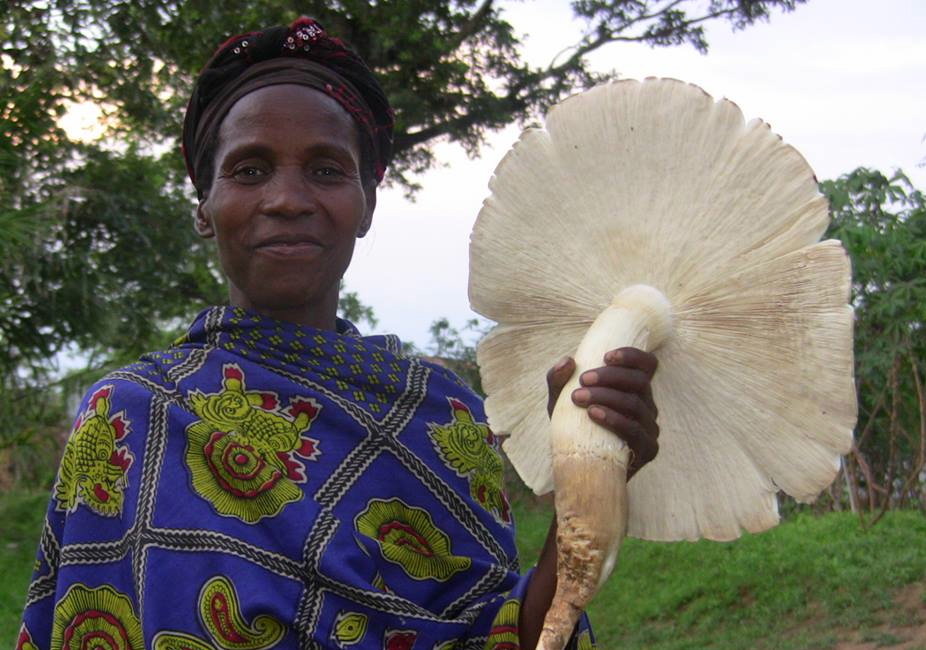 Links: