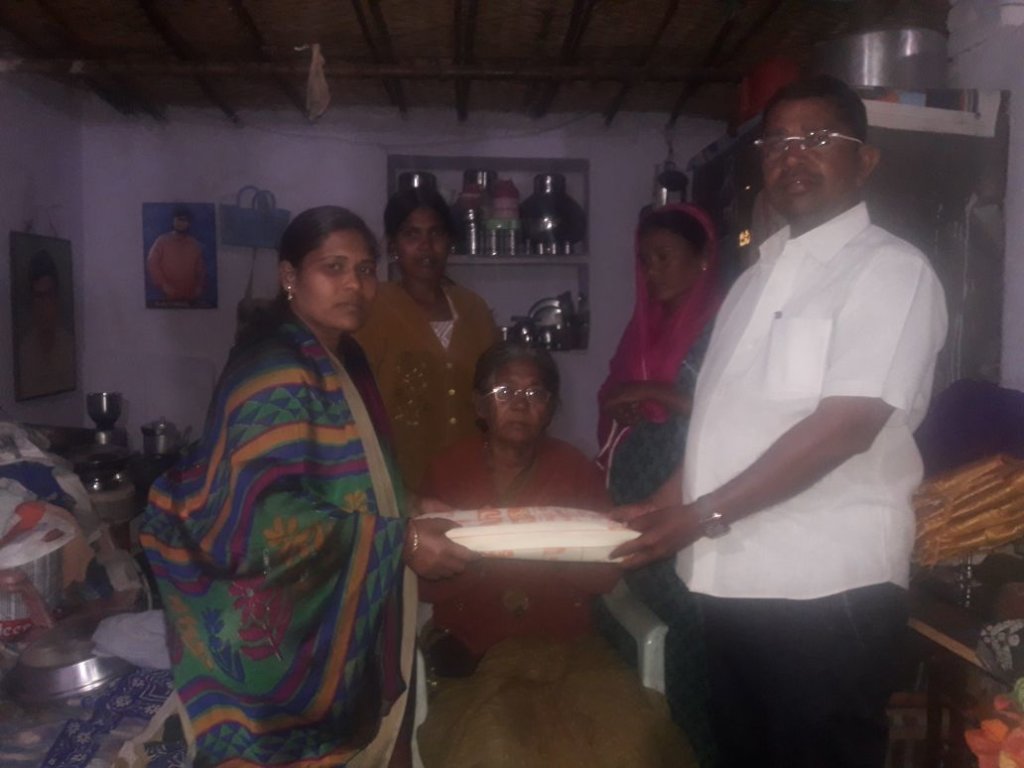 Dear Donors and Supporters,
Greetings to you all from Stanley Educational Society. Great to see you all through this GG Report. We thank all of you for your generosity and kind support shown till now.
As you know the goal of this project is, the helpless old aged women in the slum and rural villages, who are unable to work, neglected by the family and dependent on others are identified. For one year, every month, food groceries including rice, yellow split peas, black gram, green gram, broken wheat, pearl millet, etc will be distributed to the 50 needy helpless old aged women. This program strengthens them and provides them nutrition.
With this motive and goal, In the Second phase, we have identified 10 old aged women in different areas of Kurnool town slum areas and provided them with all the food groceries and assured them to provide the same for one year. They were very happy and thankful. In coming April and May months, we will identify 25 more old aged women in the other slum areas of Kurnool Town and will provide them all the food groceries.
We need more donors and donations for this great cause. Please give a fresh thought and donate for this great need to see that neglected old aged women are happy and stay peaceful on this earth as long as they stay. Let us do whatever we can to make them Happy. I request all of our loving and kind donors please encourage others also to donate more in supporting the lives of neglected old aged women.
We thank our Partners Global Giving for their good efforts.
We will get back to you with more information in our next GG report.
Until then, thank you very much.
Links: