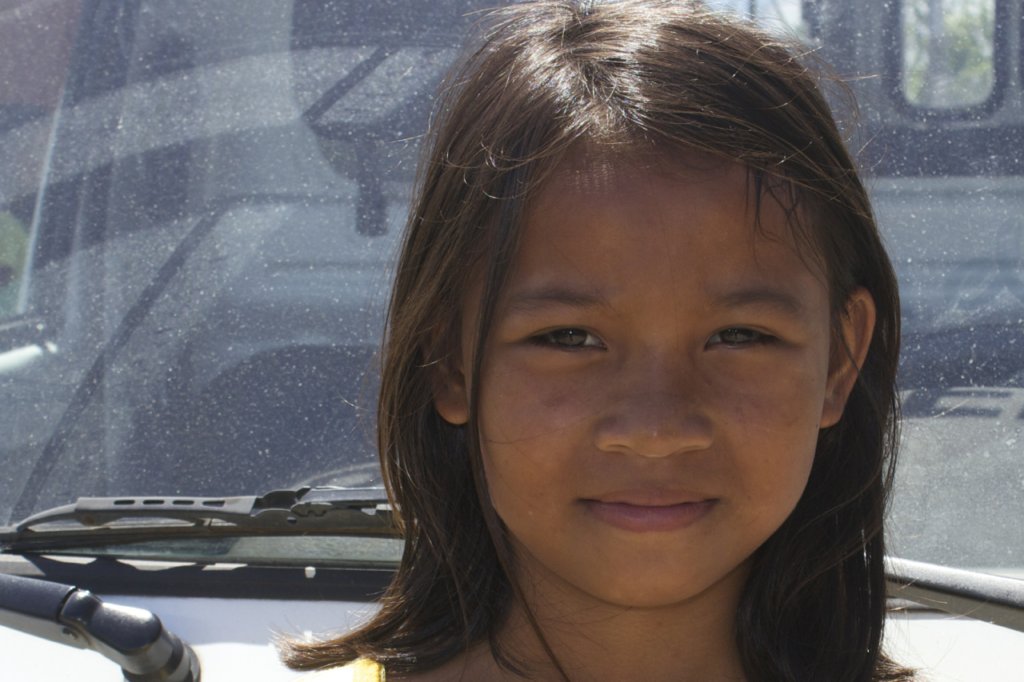 Thanks to your amazing generosity we're continuing our vital work supporting education in Tacloban following typhoon Haiyan.
For example, during the past holiday season your donations flooded in to help vulnerable kids who were previously rescued from hard labor at the city's dumpsite. These kids are now enrolled in an Alternative Learning System (ALS) at a nearby high school. The ALS allows them to re-integrate into a formal learning environment, at a pace adjusted to their previous level of education.
In a previous micro-project report we described how we planned to use your generous donations to provide these deserving kids with essential school supplies. And just last weekend, we were delighted to purchase and distribute those supplies as planned.
But, since that last report enrollment at the ALS has jumped from 38 to 50 and so we provided all of the kids, not just the stated 38, with notebooks, pens, crayons, scissors, glue and a whole lot more too.
This increase in numbers means that we'll likely need to raise more funds for our plans to also buy school uniforms. However, it was important that all the kids received the school supplies as a priority so that they can learn effectively and escape poverty when they're older.
One of the kids who received school supplies was twelve year old Marivic. Marivic sadly lost her parents when she was younger and she now lives with her grandmother, Rita. But Rita is old and unable to work and this meant that Marivic began scavenging on the dumpsite so that they could both survive after Haiyan.
Happily the family is now receiving other help to survive, and Marivic was rescued from the dumpsite, but she'd missed a lot of school and so the ALS is helping her to catch up. And, thanks to your incredible support, Marivic now also has school supplies so that she can record and remember the vital lessons she's learning.
When asked about the school supplies you provided Marivic had this to say:
"I want to become a teacher so that I could help other children who can't afford to go to school and my grandmama. I feel happy because of the school supplies given to me because there is somebody helping us and giving me hope to help my grandmama"
Thank you so much for helping Marivic and the 49 other kids enrolled in the ALS.
Overall, we're delighted to be supporting the ALS and not just because of the immediate impact on the kids' education. We're also delighted because our work has been conducted in partnership with a fantastic local organisation called Volunteer for the Visayans (VFV).
VFV originally started supporting dumpsite kids in 2005 and play a pivotal role in running the ALS itself and also in providing families, including Marivic's, with other essential support such as food subsidies so that the kids can focus on their education rather than survival.
We've worked with VFV on a number of projects since our arrival in Tacloban, including one of our very first when we replaced their office roof which was swept away in the typhoon. This allowed VFV to restart their vital projects during those difficult days, and we've also collaborated on numerous projects since.
VFV Director Wimwim had this to say about our ongoing partnership.
"As an organization we were not excuse from the damage caused by typhoon Haiyan, IDV was the first organization who aided us, sending two of their own volunteers to help us recover.
While we, the staff struggle to juggle recovering as an organization while thinking of how our respective families will recover, they lifted a good chunk of responsibilities from us so we could also take care of our family and community.
To date IDV still support us. [For example] transporting supplies and materials from one project to another. They have also purchased school materials for children who are enrolled with the Alternative Learning System".
It's now over two years since typhoon Haiyan and, while Tacloban is steadily recovering, much still remains to be done. So, we're delighted to be able to keep supporting kids' education while also continuing to build enduring long-term partnerships with important local actors.
This is all only possible because of you. Thank you so much once again.
If you ever have any questions about our work, or how we're using your donation, please don't hesitate to email Andy@IDVolunteers.org. I would be delighted to hear from you.
For more updates about our work please like us on Facebook or follow IDVExec on Twitter.