Project Report

| Mar 31, 2023
Your donation is helping Ukrainian families in Poland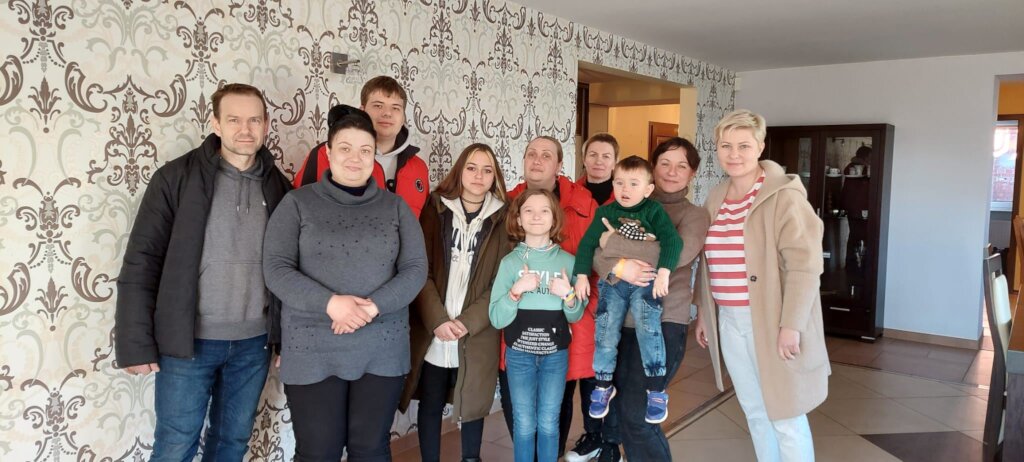 Over a year since the outbreak of the war in Ukraine, we have continued working with our partner in Poland, Pontes, toprovidelong-term support for Ukrainian refugees.
Viktoriia*, a 69-year-old Ukrainian refugee, shares how Pontes has helped transform her and her family's life since the war:
"I arrived in Poland in March from Kyiv, Ukraine. Thanks to the events at Pontes, I got a better understanding of the Polish language, I met many nice women who make me think I'm not alone with my own problems."
She explains how, thanks to one of Pontes' programmes, her and her daughter have both been able to find jobs, and her granddaughter can continue her studies.

"We all have found an occupation in Poland.I'mvery happybecause my daughter found not just any job, but she works as an English teacher at Warsaw's high school, and my granddaughter enrolled at Warsaw University.
I'm glad I have met people with such golden hearts, they inspired and supported me and my family. We are in touch. Pontes organized the Christmas celebration for all of us with sweets and gifts. We've got books in Ukrainian.
I recommend all my friends to come to Pontes, where they can find help and support. I want to thank the people who financially supported the program, because that support is essential for me and my family."
Thanks to your contributions, Viktoriia and her family, as well as many other Ukrainian refugees, can start to rebuild their lives.
With gratitude,
Giulia and the WONDER Team