Project Report

| Dec 14, 2022
Your impact update about Ukrainians in Poland
Almost 10 months on from Russia's invasion of Ukraine, our partner in Poland, Pontes, has been extremely busy welcoming the numerous incoming refugee women and girls and providing them with the necessary support they need to rebuild their lives. Our work in Poland has now turned from emergency aid to long-term support for over 400 women and children to rebuild their lives and recover from trauma.
Thanks to your generous donations, Ponteshas been able to provide extensive Polish lessons to Ukrainian women and girls, many of whom see the language courses as an opportunity to integrate into their new countries and continue pursuing the dreams. Boyka*, for example, a 46-year-old journalist and radio editor, is hoping to gain official certification of her language skills so that she can continue her professional career and develop her talents in her new country.
As young as 15, Daniela* shares that, before Pontes, she did not know a word of Polish. Now, thanks to the language courses, she can enrol in 8th grade at a Polish school and therefore regain her education.
The Polish lessons not only teach the valuable language skills needed to adapt in a foreign country – Nataliya* also shares how, after a difficult escape from Ukraine with her children, "The kind, attentive, tactful organisers and teachers inspired me and gave me strength!"
Alongside the language training, Pontes also holds a series of psychoeducational activities tohelp refugees regain a sense of dignity following their traumatic experiences. For example, Olena*, a 43-year-old mother, had to flee Ukraine and undergo heart surgery as she arrived in Poland. She shares how, after such psychological and physical turmoil, Pontes' psychoeducational workshops helped her regain her confidence and learn to appreciate herself after all she has gone through.
Thank you for helping us empower Ukrainian women and ensure they have the tools they need to have safe and fulfilling lives.
With gratitude,
Giulia and the WONDER Team
*All names have been changed for privacy purposes.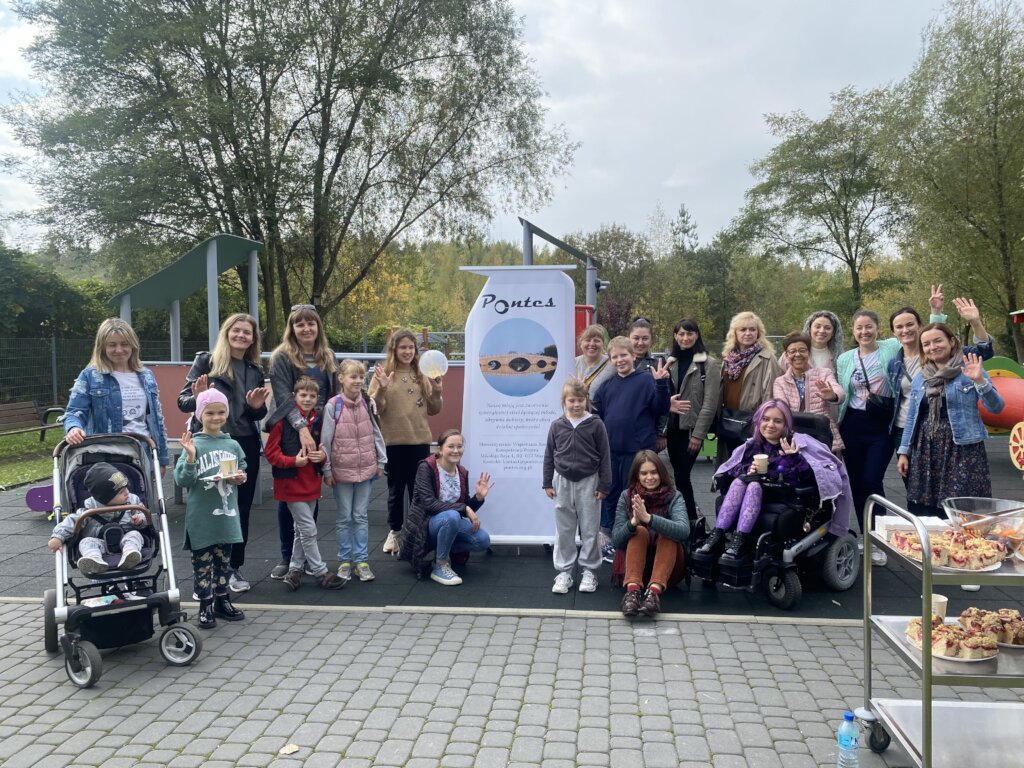 Links: