Project Report

| Aug 22, 2022
Your donation is helping Ukrainian children learn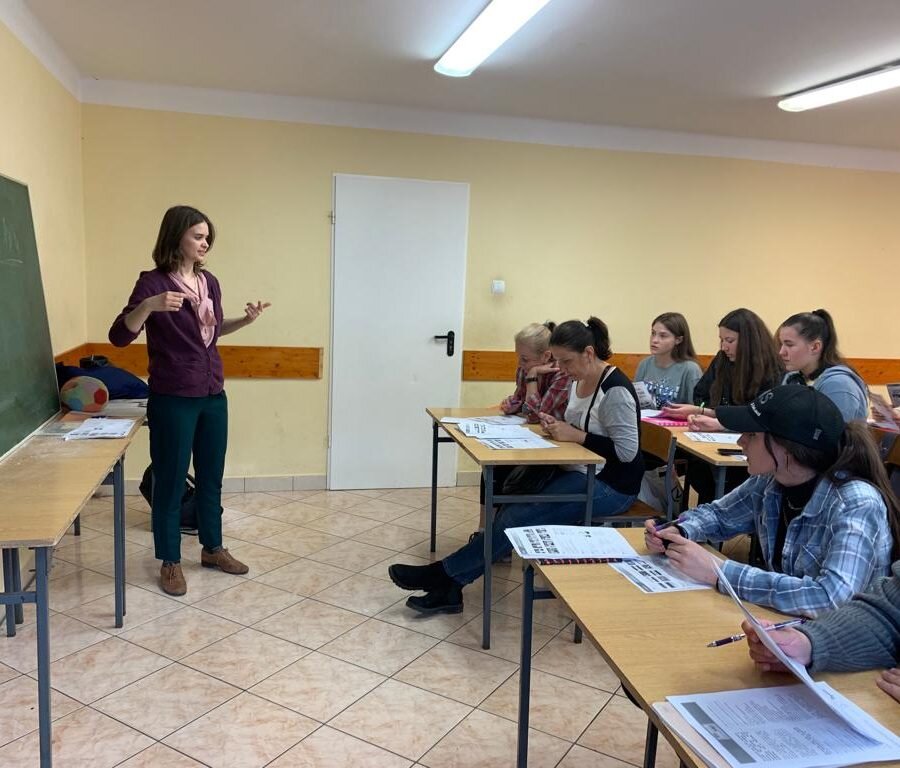 Our partners in Poland are working with Ukrainian families to help children integrate into local schools and continue their studies.
Donations have provided children with essential school supplies, such as backpacks and new clothes. This has enabled Ukranian children, whose families fled their homes with very little, to attend class once more.
Additionally, the trauma experienced by Ukrainians can make it difficult to focus in a classroom setting. For example, 3-year-old Vlad and 12-year-old Tania have returned to school for the first time since fleeing Ukraine. Vlad has started attending the village school, but he's terrified whenever a door slams, as the loud sound reminds him of bombs dropping on his hometown. Meanwhile, Tania is stressed at school because she can't understand Polish.
Our partners are actively helping children like Vlad and Tania return to school by offering personalised mentoring, psychological support, and cultural activities.
Access to education for adult women refugees in Poland is an equally important issue. While many are eager to find work, some require language lessons first in order to adapt to life in Poland. Our partners not only provide language classes, but also help women with the paperwork they need to begin work.
By providing Polish language classes, we help Ukrainian women and children become better integrated within the local communities, facilitating their access to education and work.
Thank you for supporting Ukrainians as they adjust to a new life in Poland.