Project Report

| Nov 28, 2023
I want to change my life and my mother's life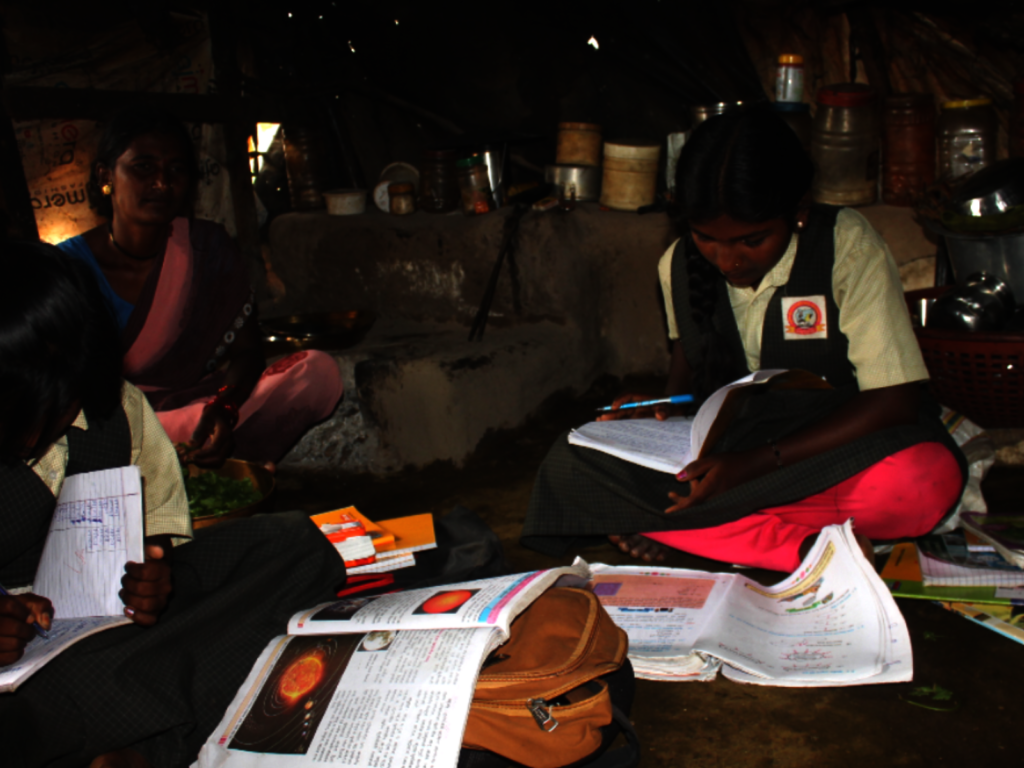 You know your donations to this project are helping girls who have dropped out of school to get back into school. You know you're helping pay for textbooks, jotters, tutors, rights education classes, menstruation education classes...and even bicycles to get to school.
But when you think about this project, you no doubt also wonder about the real lives of the girls you're helping. What is their situation? What's happening at home? What do they think of the project activities?
How about we let Rajitha give you a sense of her everyday experience.
Dear Sir/Madam,
My name is Rajitha and I am in 7th standard. I have one older brother and one younger sister. I have both my parents. I would like to say I have a good life, but, honestly this is difficult to say.
My father does not have regular work. The money he does earn, much of it he spends on alcohol. Our home is a small hut. There is no electricity and in the rainy season the roof does not keep out the rain.
As my father does not pay attention to us, my mother tries to find work. My mother wants us to go to school, but this is not always possible. For a long time, I did not go to school. Even now, I find it difficult.
With your help, the project gives us books, but I don't like to take them. I don'tlike being poor and I am shy to accept these gifts.
My friends have helped me to overcome my shyness. For more than one year I have been at school all the time. My confidence is better, and I want to change my life and my mother's life. Thank you for helping me and my family.
Rajitha
==
Thank you for all you are doing to help Rajitha and all the other girls of this project.