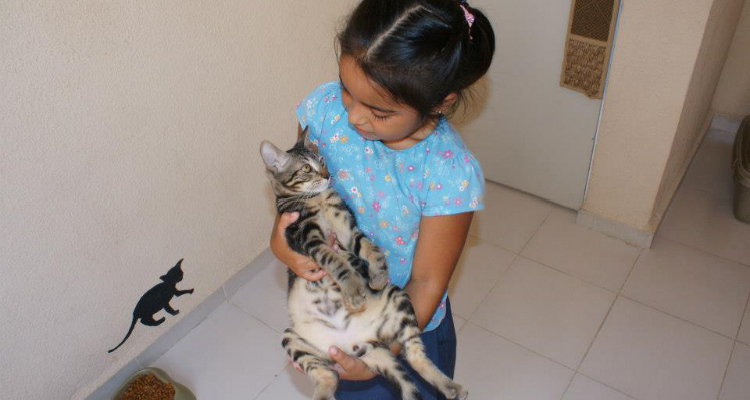 Dear Supporter,
Our local partners Coco's Cat Rescue is currently raising funds for the everyday needs of the animals it looks after. We are raising funds to help supply Frontline (anti-flea) and other supplies such as cat food, surgical instruments, donations for medicine/surgeries etc. The centre runs solely on donations as sometimes they do not even charge for their services.
Part of Coco's mission is also to develop a better cultural understanding and acceptance of animals in Mexico. A week ago, Coco's was invited to present a class on caring for and respecting animals at the Ludoteca, a care center for children. The Ludoteca is run by Save the Children and supported by GVI, and provides a program for children with no where else to go during the day. Our group consisted of Laura and Violetta, with Dr. Laura from Cocos, joined by Joaquin from IFAW and Dr. Roxana from Medivet. Their first lesson was about pet care and then teams of five drew pictures about what they had learned. Afterwards,they were taught how to introduce themselves to Manny, the dog we brought with us.The grand finale was the song Violetta had written for them, about taking care of animals.
Coco's are committed to education to ensure responsible pet ownership and challenge negative attitudes and behaviors towards feral cats and street dogs. Their long term mission is to greatly reduce the number of unwanted dogs and cats in our mission area, and to continue to expand.
Thank you for continuing to support this project!
All the best
GVI Mexico
Links: