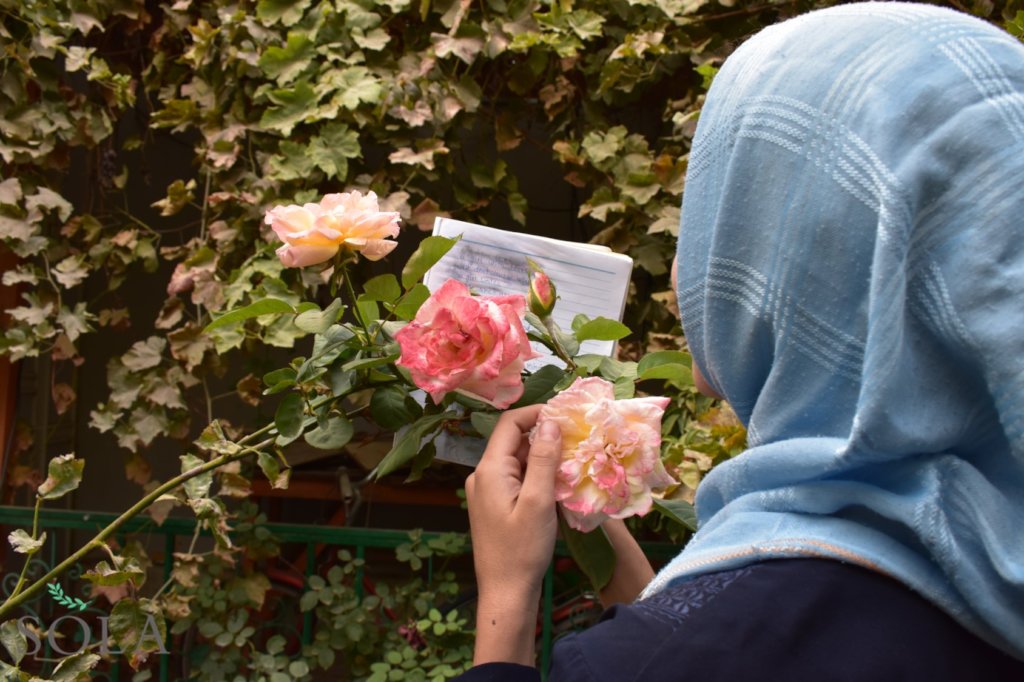 Dear SOLA friends,
October is always a time of celebration at SOLA – even in a year marked by COVID.
That's because October means International Day of the Girl, and for our Day of the Girl celebrations this year, we put a creative challenge before our students by asking them this: This year's IDG theme is "My voice, our equal future." Today, young people worldwide are connecting across time zones and cultures. What do you want to tell the world about Afghan girls? What changes are you seeing because of the work that you, or other young people, are doing?
We're proud to share their responses, in words and in art.
In the images below, you'll see girls moving from darkness into a colorful future. You'll see a young woman's face in a fruitful tree. You'll see a girl who, in the artist's words, is surrounded by "squares that show the strength of her mind, and a galaxy that is the huge level of her thought" – and you'll see the artist, too.
You'll see all this, you'll read the words our students wrote, and we hope it inspires you the way it has us.
We are entering the final days of our October matching challenge: every dollar raised through October 31 is being matched up to $7,500. We hope you'll join us as we move boldly through this year like none other.
For all you've done and for all you will do: thank you, from all of us at SOLA.
Kevin