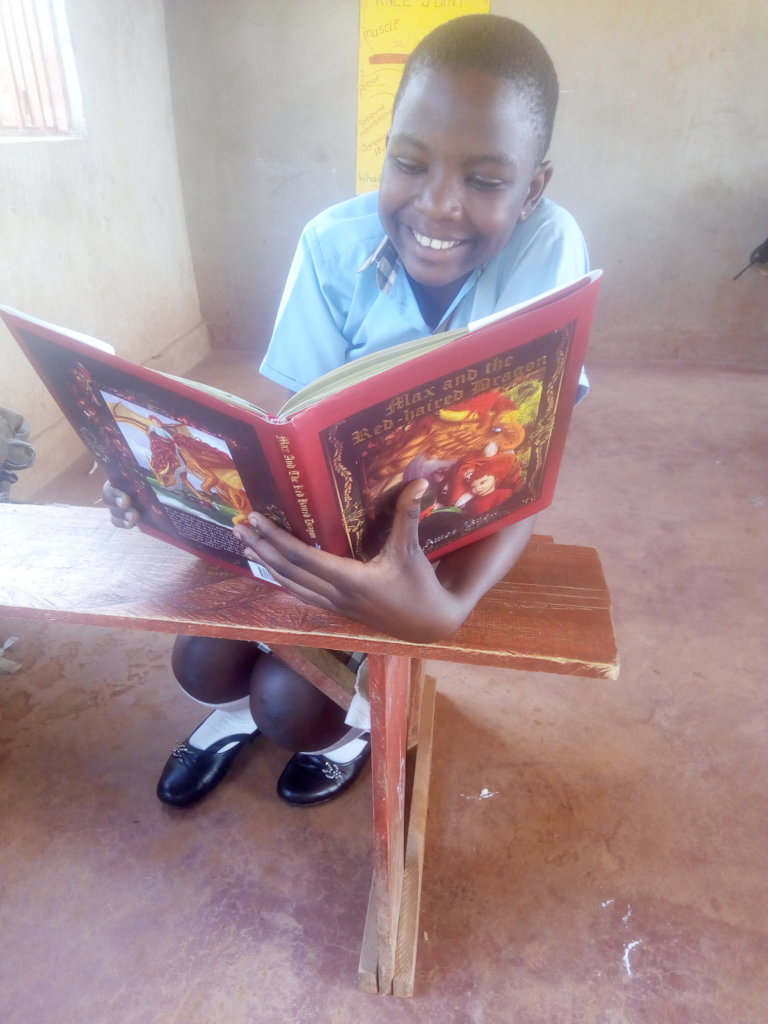 Dear Friends, 07-10-19

Thank you for your continued support and Prayers for GLS, GLV and GLH. God has given us another chance to share about the school progress. Lovely and busy months with all the blessings of the seasons in the garden and the projects. Our primary seven sits for there exams on 2-4 November, some senior four students like Sharon starts their final exams on 14-October ,some of our staff like Julius ,Ritah to go for marking P.L.E exams, preparations for Nursery class graduations & end of year celebrations, Barbra graduating for certificate in accountancy on 25-October.
The Lord has brought us his angel with a donation for building project, nearly 50% of what we have been looking for to finish our classroom block. We hope to start on the building by 1/December/2019 when the school isn't running in the long holidays. Subsequently, another friend has given us $1000 for children feeding (You could see children eating their meals) – Glory to the Lord of Heaven and Earth!
School has just started for a final term this year – We hope to be very busy –Nursery class will be graduating to primary one – Normally there are always end of year celebrations, there is a renewal application process required by GlobalGiving every after two years and the time is now, this takes a considerable time to do, expected visitors before the year ends etc.
Project prayer points
• Primary seven students excels as well as the O-level students like Sharon
• Visitors security while here with us
• School fees and scholastic materials for the Children
• GLS Classroom block to be well finished and School text books
• Classroom chairs, Tables needed.
• Our final school term goes well.
• Safety from Child Abductions
• Volunteer tradesmen to come on board as soon as Possible to help with building needs
• Lusolo will be travelling to farewell his longtime friend in the USA who has a ticket in hands to heaven any time (Doctors have predicted 75 days to die following his cancer issues) – Pray for this friend and Lusolo.
Psalm 138:8 I know that the Lord will work out his plans for GLH future. "Please finish O Lord what you started". Please keep up the "good" work. Things eventually come together for me because you pray. I am so privileged to be continually reinforced by angels and I sincerely thank you for your part in that
Blessings,
James-Project Leader