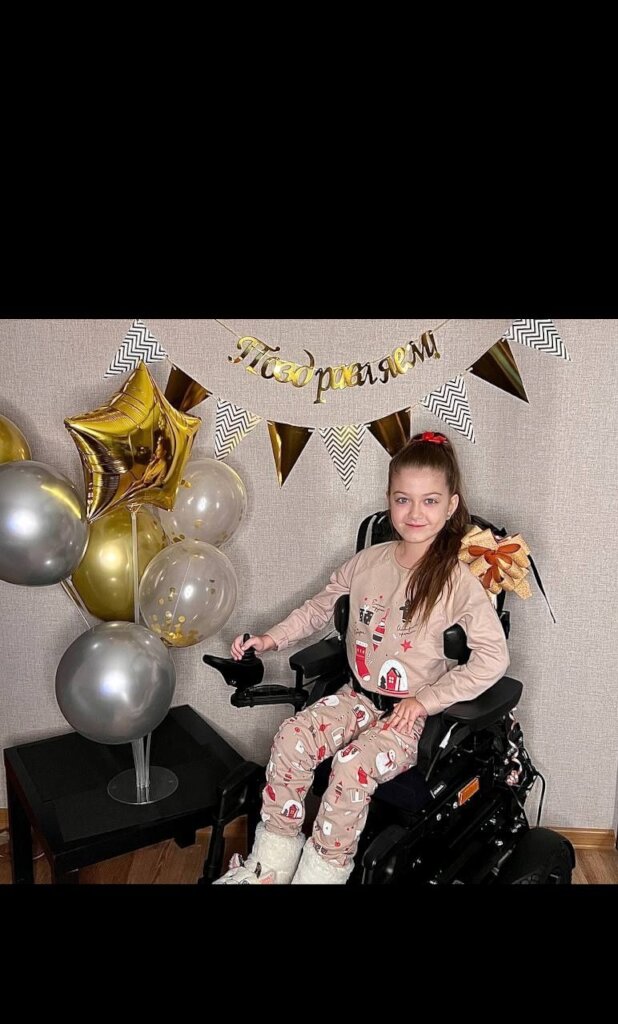 The past year has tested us all: since February 2022 we have seen how easily confidence in the future crumbles; how familiar life is turned upside down; how fragile human life is.
But at the same time we felt how strong and invaluable the bond between people is. And our invisible, but so strong connection with you.
This year in the life of the Foundation there were many unforeseen difficulties: the price of medical equipment and special food was skyrocketing, due to the spring collapse of the payment systems we lost hundreds of monthly subscriptions, representatives of large international companies, who had been supporting us for years, were leaving the Russian market.
We were very afraid that we would fail, that we would let down those who needed us - seriously ill children and adults all over the country. But, friends, we made it. We did it thanks to the support of our donors and supporters. Unfortunately, we don't get the donations you make at GlobalGiving yet, but we believe that one day it will happen again.
Together we managed to help young patients of 30 palliative care institutions and 260 families with terminally ill children all over Russia, to pass on our knowledge to hundreds of doctors and NGO workers. And to save, probably, the most fragile thing - the right to human dignity to the very end.
Below are a few stories of those whom we helped during this time:
Xenia recently turned 7 years old. She was really looking forward to the new stroller and even told her parents: "I wish it would arrive by her birthday!", and her mother said that we shouldn't get our hopes up. First the specialists would choose the equipment, then the purchase, then the delivery... But a miracle happened and the stroller arrived right before the girl's birthday. The parents kept the secret and made a surprise for Xenia. The birthday was a success - our little girl is excited, she is learning how to drive the stroller and according to her parents she is already able to park the car pretty dashingly. The electric wheelchair is very comfortable: the backrest can be switched into a half lying position which is convenient for a child with muscular problems. And it is also very important that this equipment is "for growing up", so it will serve Xenia for a long time.
Roma is 5 years old and has had spinal muscular atrophy type 1 since birth. This is a disease in which a child gradually becomes weaker and stops working all his muscles. The boy doesn't breathe on his own, but his dependence on a ventilator and physical limitation is not an obstacle for a rich life and a happy childhood! Roma with his family are real travelers! They traveled all over the country and even went to the sea! A trunk full of equipment, food, and a stroller are always with them. Unfortunately, Roma doesn't walk in the winter, which means he has only 6 months of warmth to travel and visit his grandparents in the neighboring towns. Every trip out of the house develops the boy, and for the family it is a real escape from routine and sad thoughts.
While Roma was small, they took him in a special cradle in the car. But the boy is growing and he barely fits into the back seat of the car, it is uncomfortable and simply dangerous. The foundation bought a special car seat for Roma with body fixation and a swivel platform.
During period June-December 2022 we've spend 616048,50$ for our program including:
special meal 101178,57$
financial support 18410,16$
medical equipment and its service 206295,64$
consumables 115127,19$
funeral services 3441,88$
transport services 1818,52$
stuff salaries 167895,77$
other expenses 1880,77$