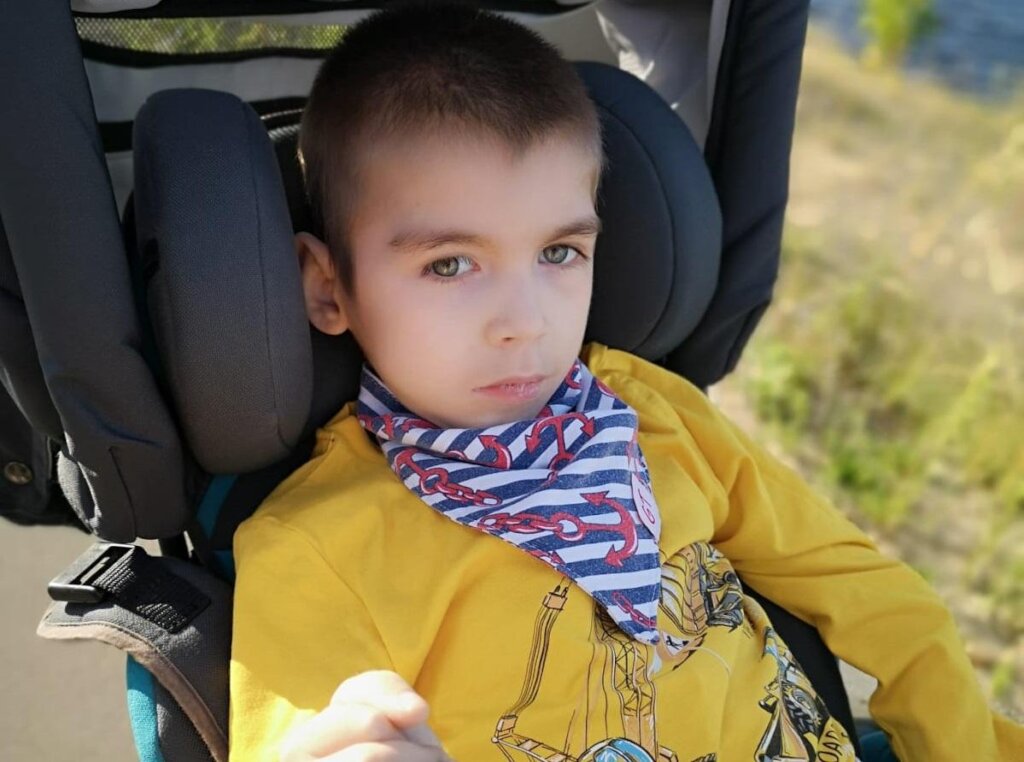 Seriously ill children from the regions of Russia are not to blame for the war situation that began this year. Starting in February 2022, the Foundation team had to remain calm and continue to help the families of our charges. In March 2022 the special equipment and food price began to rise rapidly and difficulties with supplies started. So then we decided to start urgent purchases so as not to leave people without help.
It was important for us to have time to buy supplies of the essentials for the children in the regions months ahead. We have 260 children under our care all over the country. And this purchase was a huge support and an opportunity to give their parents some confidence.
Some of the important purchases we managed to make before the prices went up. And now we have dozens of boxes with aspirators, pulse oximeters, tracheostomies, and batteries for ventilators. It's a great relief to know that in an unforeseen economic circumstance, we have a backup parachute to fall back on.
Our Children's Support Project team processed and continues to process dozens of invoices every day, take equipment into storage, and distribute important purchases to families. Coordinators keep their hand on the pulse, trying to reassure and support the parents. And most importantly, they don't leave them alone with their fears. Thanks to you.
Below are a few stories of those whom we helped during this time:
Said is a boy of 8 years old from Kazan. He has cerebral palsy: he was born with severe organic lesions of the nervous system. Said does not walk or speak, and he cannot swallow as well. His mother feeds him through a tracheostomy (a special device with which chopped food goes straight to the stomach), but saliva and phlegm are constantly excreted and can flow into places where they don't belong - for example, the trachea, and this will certainly cause pneumonia. The Vera Foundation purchased a portable vacuum aspirator for Said's family, and now the boy can safely walk and go to the doctors.
Lera, 13, is from a distant village in Khabarovsk Krai, she has no parents and she lives with her grandmother. The girl has a complex and incurable genetic disease - mucopolysaccharidosis (type 3A). Until a certain age a child with this diagnosis develops almost normally, except that she looks larger than her peers and has very thick eyebrows. Here Lera went to kindergarten, could read and count, loved going to the park, animators and cakes. At age 6, after two complicated ENT-operations and undergoing anesthesia, the girl's skills gradually faded. Lera does not eat by herself, since she cannot swallow, and she constantly vomits because of reflux. The foundation purchased a special medical bed for Lera so that she could not only look at the ceiling, but could see the room sitting up, watch cartoons, and play with toys for a while.
During period January-June 22 we've spend 850 620,70$ for our program including:
special meal 227 759,80$
financial support 20 288,00$
medical equipment and its service 239 149,40$
consumables 213123,70$
funeral services 2 785,70$
transport services 7 090,00$
stuff salaries 138 645,20$
other expenses 1 778,90$