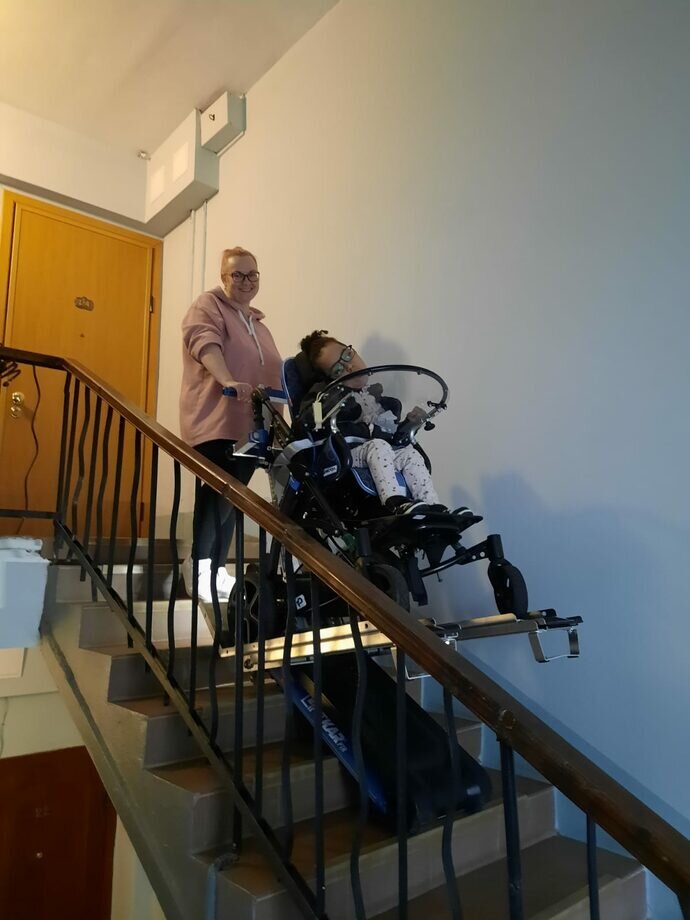 In 2021, the project "Help for Children" helped 260 children from all over Russia. These are the children we helped pick up from the intensive care unit, and children who need constant palliative support, and there is no children's palliative center nearby.
From a social point of view, a serious illness of 1 adult affects 10 people, and a serious illness of 1 child affects 30. Close relatives, distant relatives, friends, teachers, doctors and social services.
Comprehensive care is required: from therapeutic nutrition to special rehabilitation equipment. For example, the cheapest products — an aspiration catheter (1,5$) and an anesthetic mask (5$) — are needed so as not to choke on sputum and be able to breathe. The mask is included in the mandatory safety kit, with the help of it and the ambulance bag, the child can be "pumped" until the ambulance arrives. Cheap, but vital. And the most expensive product is a transformer stroller—step walker (11800$). It's about the quality of life.
One of the most interesting cases is the purchase of a crawler lift for Michel from St. Petersburg. He lives with his parents on the 4th floor in a building without an elevator. Every going out was a challenge. Mom had to carry Michel in her arms along with medical equipment, without which he would not be able to live.
The Vera Foundation bought such a lift for the first time. Its peculiarity is that it is versatile and suitable for various models of strollers: mechanical, active, children's strollers, electric wheelchairs.
Now it's easier for Misha to go down from the 4th floor.
During period October-December we've spend 572 874,50$ for our program including:
special meal 83 723,18$
financial support 9 008,80$
medical equipment and its service 293 109,30$
consumables 74 694,25$
funeral services 2 385,17$
transport services 8 746,75$
stuff salaries 91 738,55$
other expenses 9 468,5$