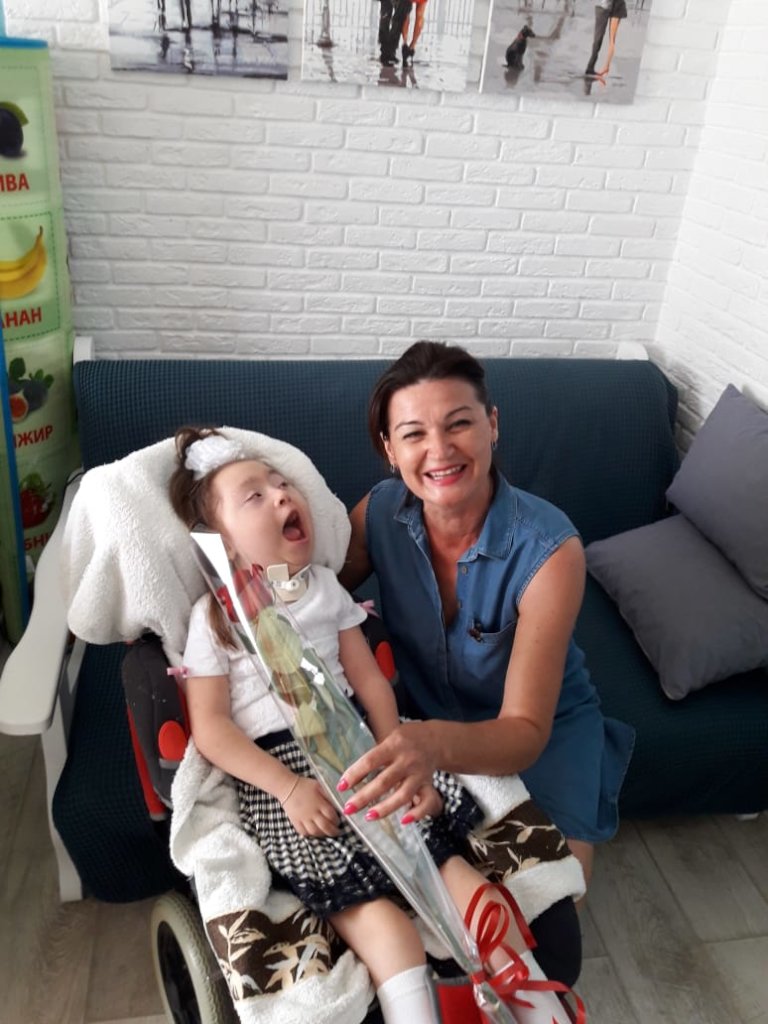 By tradition, we share with you the stories that happened in our children's program thanks to your support.
In January, our wards of families with seriously ill children across Russia continued to receive Christmas gifts. Moms and dads wrote to us: "We came from the hospital — and we were waiting for gifts at home:)". "The child is delighted with the bear-sleeping with him in his arms. We love you!". "When you lack friends, toys placed around your son raise your mood."
We continued to monitor the development of the situation with the purchase of unregistered medicines for children and issued several memos on how to get medical products and unregistered medicines (klobazam, diazepam, phenobarbital, midazolam) from the state.
Also, thanks to the advice of our lawyers, several other families received equipment from the state.
In early February, the hospital of the children's hospice "House with a lighthouse" received a license for medical activities! Officially, the hospital — a four-story and unrealistically beautiful house on Dolgorukovskaya, 30 opened in the fall of 2019. But without a license, the hospital could not accept terminally ill children and their parents. Only the field service worked, which provides assistance to about 850 families per year. Already in mid-February, the first patients will arrive in the cozy cabins-wards of the hospital. We are very happy for our colleagues and are happy that this joint project is entering a new stage and is starting its work with those for whom it was conceived – with seriously ill children.
Spring this year began not with traditional clean-up days, picnics and walks, but with a wariness around the situation with the coronavirus and the subsequent period of quarantine.
Families with seriously ill children live in isolation most of the time and know better than anyone how to arrange a comfortable life at home and make every day in the same space happy and different from the previous one, how to occupy the child, how to come up with some new activities and games. For many parents, this period was particularly difficult – we tried to share our knowledge with those who might need it now.
Here you can see how our wards spend their time in quarantine:
Svetlana from Krasnodar, mother of six-year-old Sonya with CNS malformation:
We decided that the quarantine should not be wasted. We will spend it as on January 1 - in felting, cooking and eating Goodies, watching good movies, gadgets, books.... And we will definitely bake a cake — our signature "Napoleon". Then we'll make a nice Cup of tea, cut off a big slice of cake — as much as our conscience will allow-and savor it. Our main task now is not to get sick. And only then, when the World recovers, we will solve the accumulated issues. But it will be later, and for now we are lazy for fun!
Yulia from Omsk, mother of five-year-old Zlata with a degenerative CNS disease:
In self-isolation mode, we decided to learn how to weave braids — because in normal times, there is not enough time for this. We also have a paper collection of Lol dolls. Printed, colored, and cut out. No matter how sad the situation is, it's great to be at home as a family.
Natalia from Ryazan, mother of five-year-old Lera with Aikardi Syndrome:
Lera and I like to spend time like this: my daughter watches cartoons, and I embroider beads or paint pictures by numbers. We are together-and everyone is busy with their own business. I spent two weeks embroidering a pair of swans. I hung them on the wall, and now Lera and I are admiring them.
Take care of yourselves.
Below is the data on allocated charitable expenditures this time:
01.01.20 through 31.03.20
Medical equipment and its service … $19223
Equipment consumables…………..... $57334
Special nutrition……………............... $57045
Financial help to families …............... $10822
Medicaments ……………................... $1058
Transport services …………….......... $8219
Funeral services ……………............. $2509
Work of team of this project (coordinators, psychologist, lawyer and etc.) …....…………….......……………........ $57064
Total …………….............…………….$213274