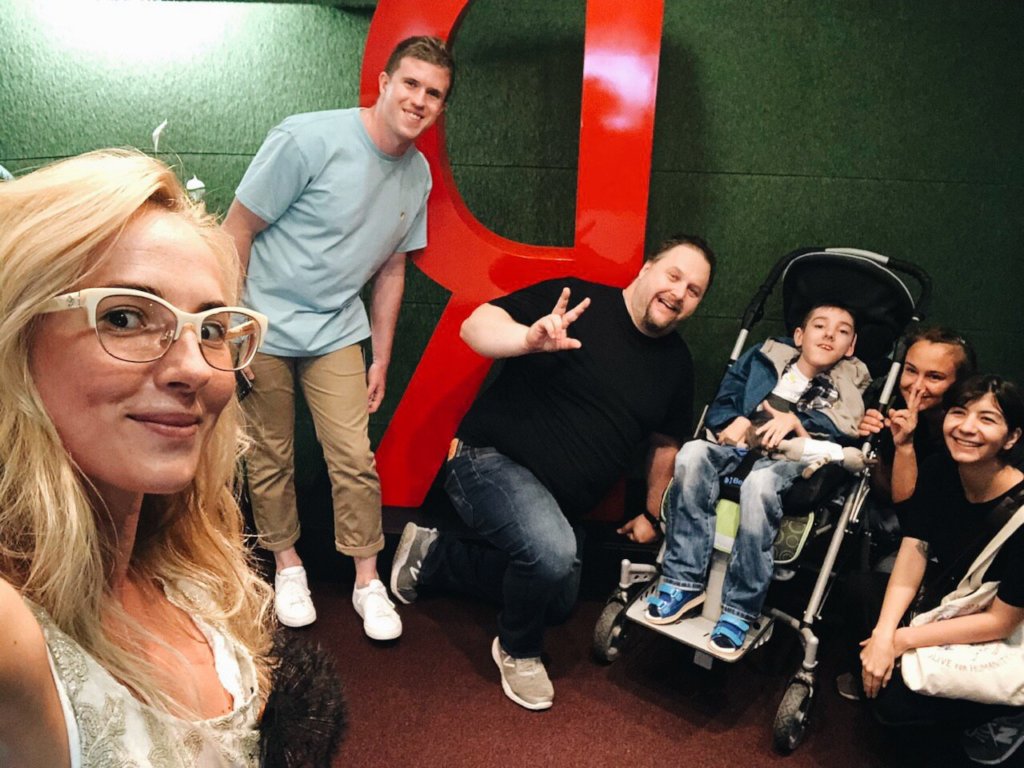 "I was sitting backstage on a chair, legs crossed, half crawled a little, and Basta walks past and says:" my Friend, you just need a cocktail!"" .
Misha is 18 years old. Like many guys at this age, he dreams of riding a gelendvagen, getting a tattoo, and even-to meet the rapper Basta.
Misha has been ill for the last five years and now lives in a hospice. The coordinator learned about his dreams and prepared a surprise.
One Saturday in July, Misha was taken to dinner with his mother. He realized that he was not going to the restaurant at all only when the car pulled up to the special Parking lot at the stage. "Basta! Basta! the crowd chanted.
Misha met Basta in the dressing room. For about an hour they sat on a white leather couch, assessing the rap battle, exchanging jokes and chatting. Then Misha went on stage and listen to Basta from behind the scenes.
"To observe the crowd that is singing songs and waving phones with the included lights... it's fun."
Misha's dream came true thanks to the coordinator of the Foundation and you. Thank you for your support and faith, it's not a disease but life.
Vanya from Tyumen has spinal muscular atrophy, because of which his muscles are weakened — he does not walk, does not sit, does not hold his head on his own. Vanya is in the seventh grade and dreams of working as a developer in Yandex. He also has cosmically long eyelashes.
Director of Yandex technology distribution Grigory Bakunov (known in the network under the nickname bobuk) and press Secretary Ilya Grabovsky personally gave him a tour of the floors of Yandex and gave Yandex.station – smart column with Alice.
Emotions are incredible!
Another dream of our ward came true.
These stories are about how, with your help, we can give these guys life - for the rest of their lives. Thank you!
Below is the data on allocated charitable expenditures this time:
01.07.19 through 30.09.19
Medical equipment and its service … $121468
Equipment consumables…………..... $120652
Special nutrition……………............... $133051
Financial help to families …............... $11395
Transport services …………….......... $5674
Funeral services ……………............. $785
Work of team of this project (coordinators, psychologist, lawyer and etc.) …....…………….......……………........ $55873
Total …………….............…………….$448898