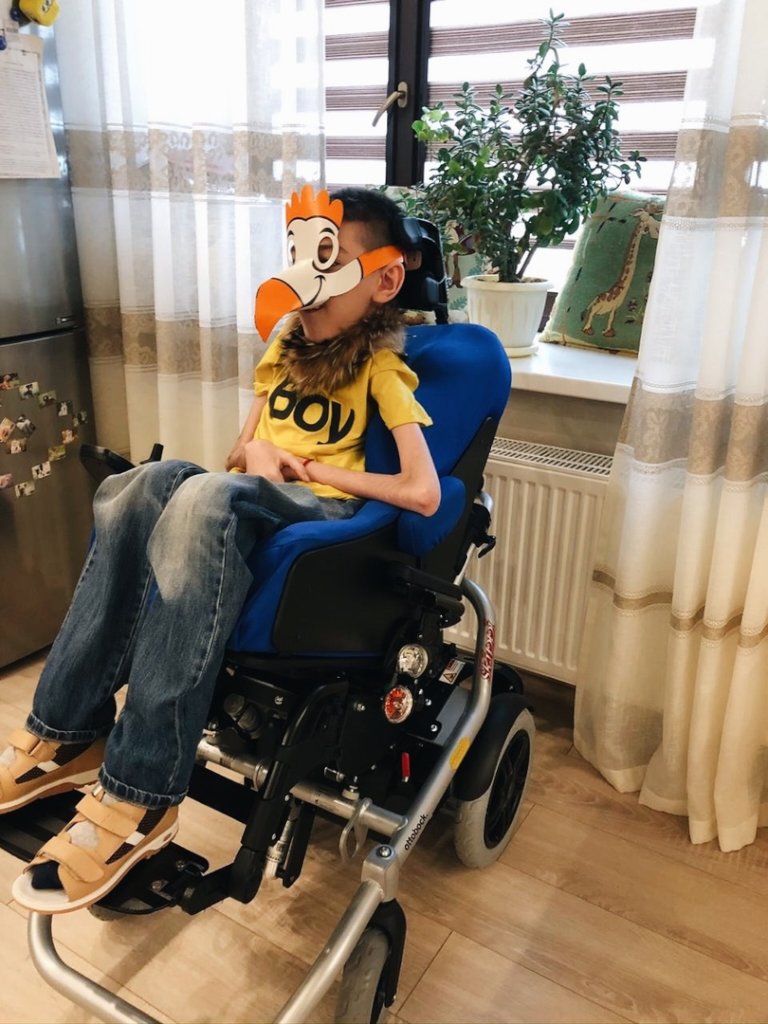 Today we decided to share with you how the head of our project "Help for children" Irina talks about her work:
Sometimes I hear the opinion that terminally ill children should not be helped — they are not meant for life, since they have such a disease. For me, it's like a red rag for a bull. Yes, medicine can't cure. But we can do everything possible to ensure that the child lives comfortably in the time allotted to him. He is just as alive and just as childish. It is impossible not to help only on the basis of the fact that an incurable diagnosis has been made. It's unnatural.
Children get into our program in different ways. Parents find the Foundation's website on the Internet after the child has been diagnosed. Or the families of other sick children can give us our contacts. Sometimes doctors at the hospital advise you to contact the Vera Foundation.
Now 299 children are under our care and constantly receive help. And since the beginning of the year, we have helped 32 families on a one-time basis.
There are months when several children die at once. In February, 8 children left. This is a lot for the project. The very fact of this figure is very depressing. Although we all understand that this is a natural death, in most cases everything goes to it. But it's hard.
The gratitude of families helps not to burn out. For example, you can send a video of a child riding in a new chair that the Foundation bought. At such moments, you realize that everything is not in vain. It's cool to read a review even in one line, when parents write: "Thank you for changing the baby's diet, it is perfectly absorbed, Petya likes it very much." Or they send a photo of their son lying on a bed with two dogs and a cat. Turns out they just took a second puppy from the shelter. For us, this is a signal that some positive processes are still going on in the family, and parents are not discouraged.
My task as a Manager is to make sure that all parts of the project-coordinators, lawyer, psychologist, clerk, purchasing Manager-work together. This is the only way we can help families not to give up and do everything to ensure that terminally ill children have a childhood.
__
Now the Foundation has 299 children on permanent assistance — and each child needs "protection" for as many days as there are left. With your support, children can dream, breathe, and make friends. Read a few stories below to see for yourself.
At the age of 11, Ilya had an accident, was in a coma, and underwent 5 complex neurosurgical operations on his head. Last summer, we gave the family a "safety kit" with the necessary equipment, supplies and food so that the parents could take the boy home from the intensive care unit to Vladimir. And Ilya began to recover.
Here is what his mother writes now: "Ilya has friends who still visit him constantly, play with him in a computer console, watch videos together. Ilyusha has any song — "Cuckoo" by the Kino group. The condition of the son allows you to take him for a walk in the city Park. He likes to look at what's going on around him. Every day a specialist of physical therapy and massage comes, but we also do a lot during the day — we put Ilya on the verticalizer, do gymnastics, learn the pronunciation of letters and words. Ilyusha said the first words: mom, dad, granny, give. "
__
In April, we raised funds for strollers for children with special needs - in the First Moscow children's hospice. One of these strollers was very useful to Gosha.
Gosha was brought to the hospice from the orphanage. He is 14 years old and has cerebral palsy.
Sonia, the coordinator of the hospice, says: "George is an active, strong guy. It makes an incredible amount of sounds. He sings, hums, sometimes plays on his lip — I can't imagine where these sounds come from. This vocalization is clearly aimed at not being bored — he knows how to entertain himself. One day I brought him tinsel. He looked at her sternly. Then he did touch it. He generally touches everything with his hands, and if he doesn't want something, he hides under the blanket. The most surprising thing is that due to the fact that the boy is often taken out for a walk, George started a friendship with the driver of the hospice's field service. Well, or Vice versa. "Bring me Gosha — we'll chat with him!", - the driver says every time he meets me. "
__
Vanya from Tyumen has spinal muscular atrophy (SMA), but despite the disease, the boy is very positive-see what messages his mother Natasha sends us:
"We were going to the orthopedic doctor to try on a rigid corset. And Vanya doesn't like podiatrists, because they bend his legs and arms — so he decided to hide. Asked for black glasses and a mask to paint so that the doctor did not recognize him:) 4 hours spent in the hospital. Vanya said that it was a torture chair, "it's good that it's not electric».
"In quarantine, Vanya actively participated in the filming of the fairy tale. He had a role-a wonderful bird. The Dodo or Mauritius Dodo, one of the most mysterious and interesting representatives of birds that have ever lived on Earth. After filming, Vanya told me that he would not agree to this anymore :))". And Vanya wants to go to the Yandex Lyceum. We hope so, because his mother once said: "You know, it's amazing, but everything that Vanya thinks of comes true."
Thanks to your help, there are more and more such stories.
Below is the data on allocated charitable expenditures this time:
01.04.20 through 31.06.20
Medical equipment and its service … $85148
Equipment consumables…………..... $116665
Special nutrition……………............... $69049
Financial help to families …............... $2158
Medicaments ……………................... $186
Transport services …………….......... $5981
Funeral services ……………............. $391
Work of team of this project (coordinators, psychologist, lawyer and etc.) …....…………….......……………........ $46695
Total …………….............…………….$326273