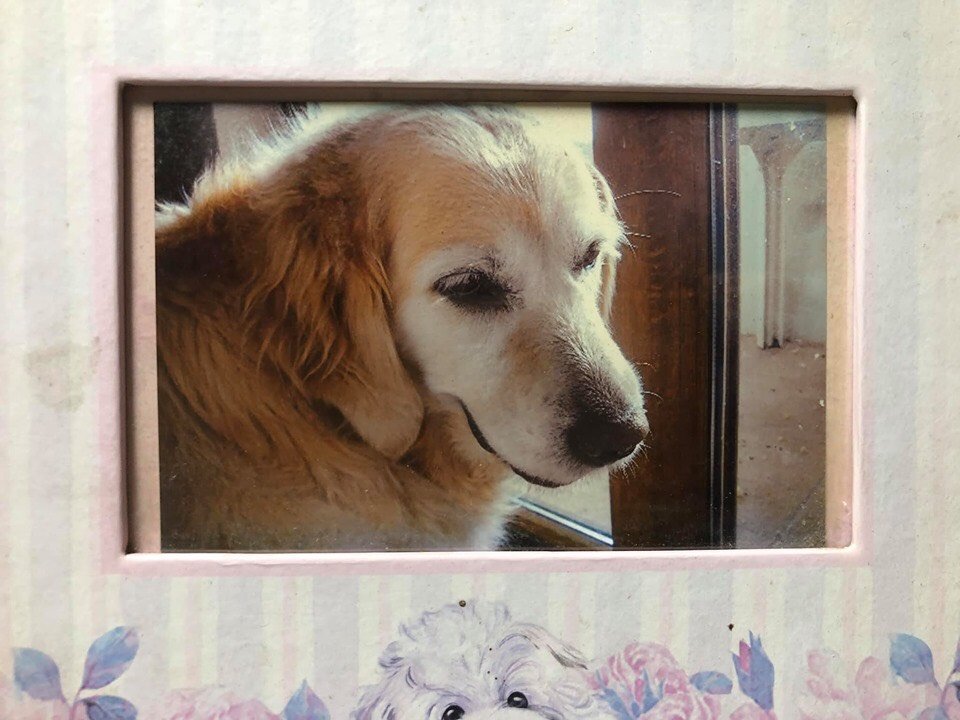 I'm Eiko Kazama, President of the Japan Animal Therapy Association and Healing Salon for human and dogs(general incorporated association ).Japan Animal Therapy Association is working on the project "Turn a wild dog into a therapy dog! " The dogs that became superbly therapy dogs like Johann ,Chocolat and other dogs. They are so active and loved by many people in "Healing Salon for human and dogs"
"Healing Salon for Human and Dogs" (http://ikoi.me/) is a special facility which I established in 2012 with certain thoughts in mind. It is operated in cooperation with the Japan Animal Therapy Association. Today I will talk about why I created this place.
To begin with, I will talk about my encounter and the promise with a Golden Retriever named "Dido", one of my dogs that died in 2011.I lived in Turkey for 25 years from 1993, and having spent almost half of my life abroad, I feel Turkey is like my second homeland. I had never had a dog in Japan before, and it was the spring of 2005 when I welcomed a Golden Retriever called "Leo" who was just a 50 days-old puppy(currently 14 years old) in Turkey for the first time in my life.
At that time, I was taking a strong steroid medicine for a kidney disease (now a disease designated as an intractable disease). The doctor had been telling me that I might need dialysis in near future. In such a situation, I decided to realize my longing dream to have a dog in my life. It was strange to think so! I went to the pet shop and met the 50 days-old puppy there. I liked him instantly with just one glance and decided to have him. It was Leo!
However, before having him, I asked myself if I could bear the responsibility to take care of him until the end. I read that a Golden Retriever costs at least 40,000 dollars during a lifetime.I had looked up in internet so many times and did lots of reading that emphasized the need of understanding why it must be a Golden Retriever and not another kind of breed. The more I knew about a Golden Retriever, the more I wanted to spent time with such a dog!!
The 50 days-old Leo was adorably cute and small, and I was crazy for him.At that time my daughter was 8 years old (She also longed for a Golden Retriever)and to her, Leo was just like her little brother!I never knew such a cute thing existed in this world; life was totally changing! I hadn't even known the name "Golden Retriever" before,but I became fascinated by this beautiful and elegant animal covered with golden hair, and I realized the greatness of the dog!
As you may or may not know, there are many street dogs in Turkey.I had been scared of street dogs before, but after having Leo, I felt sympathy for them. I had a strange feeling, thinking that "they are same as Leo, they were also cute puppies."Eventually, it became a daily routine for me to go and feed them and donate food to dog shelters.In Turkey, it is a kind of a status symbol to keep a large sized dog, hence many Golden Retrievers and German Shepherds are bought, but then often abandoned because people are not able to pay for the costly dog food as the dogs grow large. Turkey is an Islamic country, so they do not kill dogs like Japan, but instead many dogs go to dog shelters or spend their all lives in streets as wild dogs.
In Spring of 2006 I went walking with Leo, when we met a pure female Golden Retriever named "Dido" who was kept at a construction site. Probably she was caught when she was wandering around. I visited her everyday with Leo and became a good friend. A few days later, I negotiated with the workers at the construction site and paid 800 dollars to take Dido. Come to think of it, it was quite an expensive amount in Turkey! Dido was a very clever, strong, and kind dog. Sometimes she looked sad; perhaps because she was abandoned. Of course, she could not talk to me until the end, but she was a very kind dog and friend to me all the time.On the following year of April 1st, 2007, seven puppies were born between Leo and Dido.Sherbet and Pon were also one of those puppies and became the main members of "Healing Salon for Human and Dogs" a few years later.
The Great East Earthquake of March 11, 2011 was the day when 5 years ago Dido came to our house. At that time of catastrophe, I first learned about the Animal Assisted Activity. I thought it was amazing how a dog can heal a person! I thought vaguely that Dido, who always quietly and gently cuddles and who know sadness, would definitely become a therapy dog!
However, that summer I had to stay in Japan for a month for the preparation of my daughter's high school exam, and Dido died the day after I returned to Turkey at the end of August.Dido had stayed at a dog training center where they frequently took care of my dogs. When I brought her to the Vet, she was at her last gasp. I didn't know the cause of her death. I didn't understand why Dido had to die or why she had to die then, and I almost became Pet loss.I spent every day crying until the forty-ninth day of her death. Some people gave inconsiderate words that told me. I didn't have to be upset because I had three other Golden Retrievers! But that was not the point! I thought no one could understand me at that time.
After the forty-nine days, my tears have dried up and I was able to calm down a little. At the same time, I became able to thank to Dido for teaching me how wonderful a dog is!And I remembered.... before Dido died, she stared at me and as if she said, "Thank you mom, you will do your best for the dogs even if I'm gone." Then I understood that I cannot just cry but look forward and try something for the dogs and do something! This is a promise between me and Dido!! That's what I thought.I noticed that my kidney had also cured, which may have been thanks to the dogs. The doctor told me that it was miraculous.
In the fall, I checked various animal therapy associations and contacted the one called "Japan Animal Therapy Association," and decided to get a qualification as an Animal therapist.I wanted Dido to become a therapy dog, but it did not realize, so I hoped her daughter Sherbet to become one!I hoped to spread therapy dogs all over Japan and all over the world! Creating a space where everyone can touch the therapy dogs, (usually the therapy dogs visit the facility);where people and dogs can touch and be healed!!
I believe that you can do things which you cannot do alone, if you work with a solid organization. So, I believed in the Japan Animal Therapy Association, and with the help' the general incorporated association "Healing Salon for Human and Dogs" was founded in 2012. We started with a small room at first, then we renewed it 3 years ago,and now it is enlarged to a place with a deck.At that time, I had never thought that I would become the president of the Japan Animal Therapy Association. Fate is unpredictable!
In 2015, I brought Leo, Sherbet and Pon from Turkey to Japan.In Japan, Sherbet successfully passed the therapy dog exam! She even visited a palliative care unit of the National hospital.Then I thought street dogs may also become therapy dogs!I had rescued 5 abandoned street dogs in Turkey and were looked after by the trainers. I decided to bring them to Japan.They were: a Kangal mix dog Balkiz, Tilki , Tarcin, a Golden Retriever Johann, and mix dog Chocolat. (You can see each of their stories from the top page of "Ikoinobasho http://ikoi.me/"). Each of them has grown and become a great respectable therapy dog!!
The tomb of Dido is still in the corner of a Turkish dog shelter.Since it is a grave where over 100 dogs are sleeping and 5000 dogs live, I think Dido does not feel lonely either.I always talk to the photo of Dido:My lovely Dido, it was a short time, but I was happy to be with you! As I promised, mom is working hard for the dogs! I'm working hard on both"Animal Therapy Association"and"Healing Salon for Human and Dogs." I hope you watch over the success!
I am here now because I met Dido. I will try my best to spread the idea of therapy dogs even if it may not be an easy journey. My dogs have really changed my life!I would like to share with you some of the miraculous power of dogs that will change YOUR life.
Thank you for reading!
Eiko Kazama
Japan Animal Therapy Association(JATA)
C.E.O