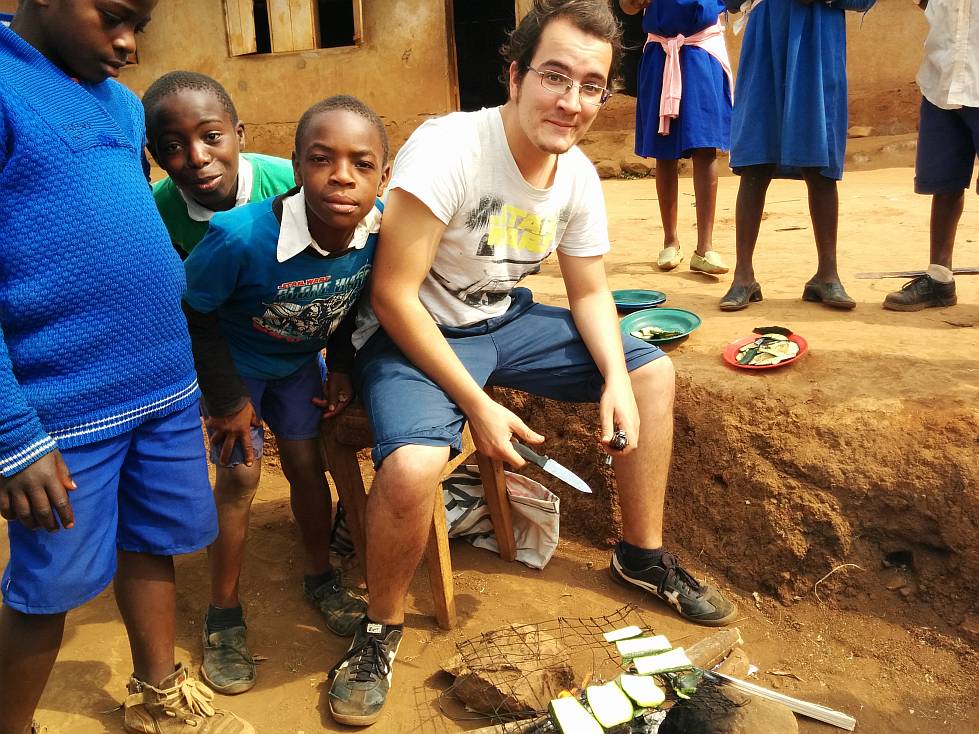 Our volunteer, Pietro Clément, has provided us with his 4-8 January weekly report:
Monday: At Bamendankwe Primary School the watering was done during the holidays. The morrow is bearing large vegetables and the carrots are growing healthy. Most of the lettuce was ready to be harvested, and was given to the children.
Tuesday: At Ambo Primary School the watering was also done during the holidays. The beans were ready but only a few plants had produced. We decided to keep the beans and plant them as a continuation of the project. The radish was harvested and left to be distributed for Ernest. The tomato and most of the cauliflower are growing healthy, along with the carrots.
Wednesday: At Babes Secondary School the lesson for lower seed was about the polynomial theorem. Pietro did not give the class to the upper seed because they had another lesson scheduled for that day, but will start next week with them. The garden was neglected during the holidays: everything was dry and needing water, but not dead yet. If the watering begins soon, the garden can be saved.
Thursday: At Chomba Primary School the watering was done, at the best of their ability given the water access situation, during the holidays. The carrots and the lettuce are looking healthy, but only a few plants of tomato have reached a promising size.
Friday: At Upstation Primary School, during the watering sessions over the holidays, some of the children (not the ones selected for the garden project) had stolen the morrow. The plants are still there, but they are all barren, whereas they were bearing before we left for Christmas. We identified the responsible children, and will call their parents in school. We also finished harvesting the radish and distributed it to the children.