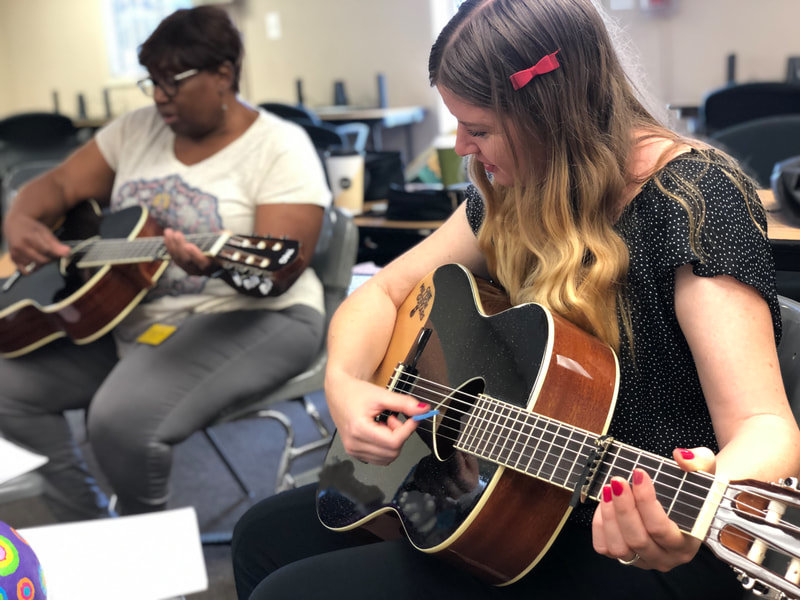 Dear Friend of GITC and Musical Inclusion,
I am writing to thank you for the lift you have given our work creating musical inclusion for students with special needs. We've just completed our first two AMASE Conferences. These were initially supported by compassionate donors like you who believed in the work. And thanks to those early gifts, we were able to write grants to three benevolent foundations. All agreed to help with this important mission and we could not have gotten this far without YOU! Please feel our love here. Now the Nordson Foundation, the Qualcomm Foundation and the National Endowment for the Arts are each lending their support and prestige to our efforts now.

AMASE was our name for this work last year. It stands for Adaptive Music for Achievement in Special Education. Now we are seeing so many general classroom teachers signing up for the training because they have been tasked by their school districts to include more students than ever with identified special needs. These days, any elementary classroom will most likely have 5-10 students whose challenges may include special challenges. The word used to describe these classrooms in "Inclusion." So we have renamed AMASE into AMAISE: Adaptive Music for Achievment in Inclusion and Special Education!

This summer in Chula Vista Elementary School District and in San Diego and our 42 surrounding county-affiliated districts gathered to participate in 2 days of AMAISE training. Special educators, staff members, therapeutic specialists and inclusion teachers joined together for two days to learn to play, share and adapt music making for their students. They learned to play drums and percussion, led adaptive drum circles, and incorporated movement with hand percussion. They learned to play ukelele and guitar, sing, teach and lead songs for learning. They composed and co-wrote original lyrics for teaching Social Emotional Learning, classroom rules and academic content, and well, so much more!

Not only did they learn with our team (Desirée Cera, Dan Decker, Amanda Johnson, Sam Cadwell and myself), they also benefited from workshops and trainings given by awesome guest presenters.Ashton Fulcher and Ignatius Nguyen of Urban Beats/Pathways presented on addressing mental health through hip-hop, rap and movement. Educator of students with hearing impairment or blindness, Mimi Seney shared her interventions for teaching music using specialized techniques. Lead trainer for the Beamz Interactive, Tom Reidy showed teachers how to use their table top laser light musical instrument with midi files, and music therapist Lindsay Zehren with Resounding Joy led drum circle instruction using Remo Comfort Sound adaptive drums for students with Austism everyday.
Music therapist and Founder of the Music Therapy Center of California, Julie Guy gave a dynamic workshop on ways of using music to calm, focus and channel the energy of students who are prone to feeling overwhelmed and reverting to aggressive and destructive behavior. Her techniques empower teachers to circumvent that possibility or address it with sounds and songs that help them regain self control quickly and successfully.
AMAISE participants left each conference feeling equipped, inspired and ready to bring music into their teaching this fall. We will be following up with everyone and starting teaching artist visits to their classrooms to help them get into the swing of music leadership beginning in September. Please stay with this project and support these courageous teachers to achieve their goals of giving music to their students every day. Let's help them succeed this year!
Our charity us immensely grateful to the dedicated leaders from Visual and Performing Arts and Special Education divisions of the San Diego County Office of Education, San Diego Unified School District and Chula Vista Elementary School District. We owe the progress that was made this past school year and summer to the advocacy and support of these great individuals and their unanimous receptivity to our unusual approach to making music accessible to ALL students.
We hope this news has lifted your heart as someone wanting to improve the quality of education. When power is invested in people who genuinely care about the students and staff, such good things can happen.
With devotion to this mission and doing this work on your behalf,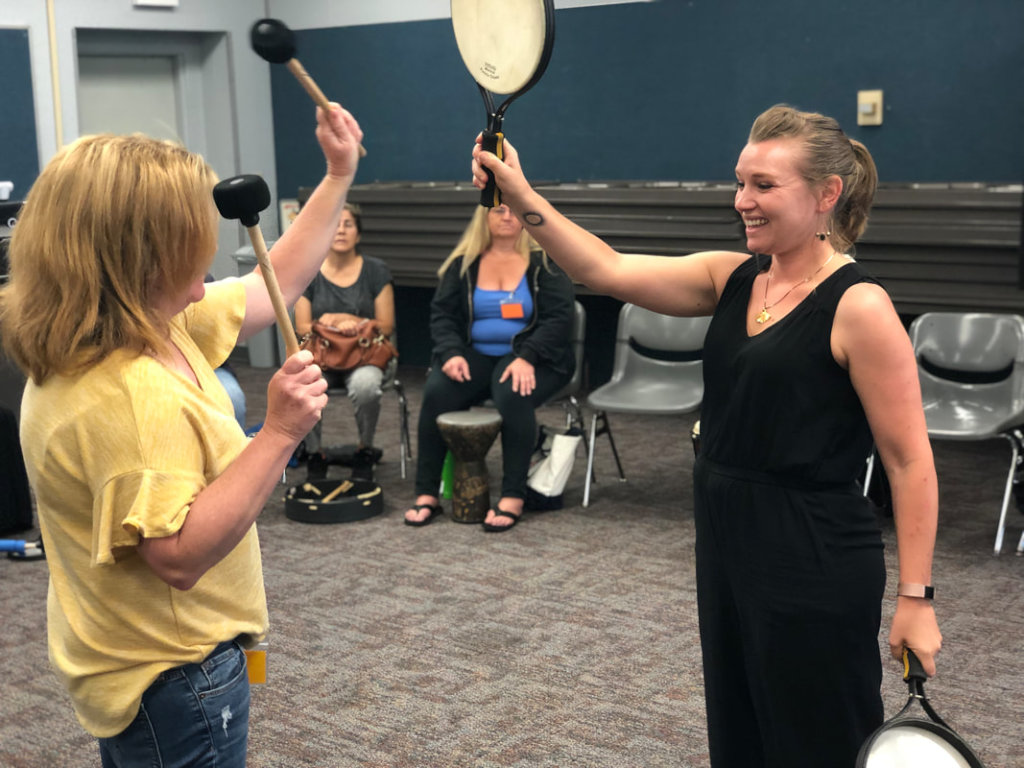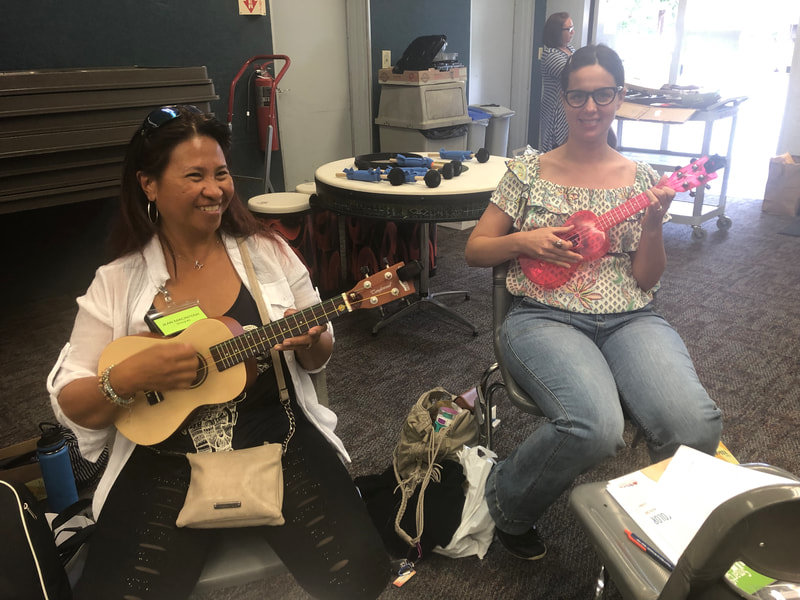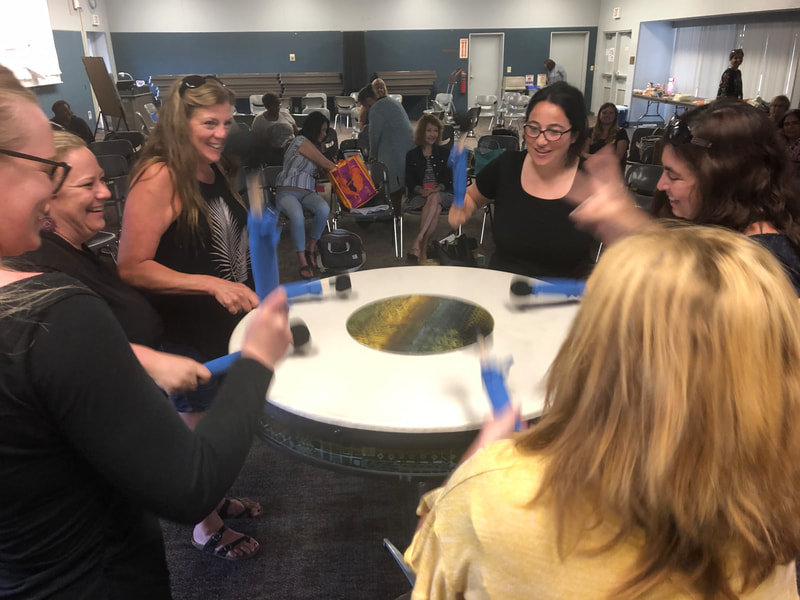 Links: