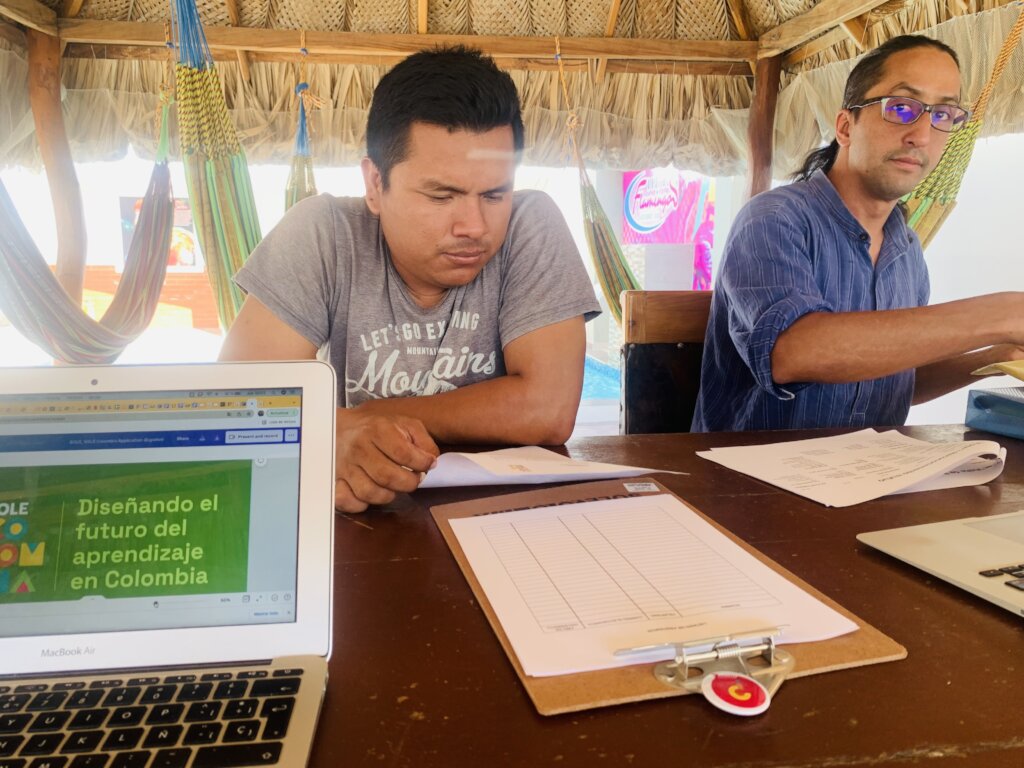 We start the day with a delicious breakfast by Sugelis, Elainer's mother, who has a shop a few meters from the hostel. There he sells things and also cooks. In the afternoons and evenings, the neighbors buy delicious arepas and empanadas, with a chili pepper invented by Elainer's brother, which he learned to make on YouTube.
We made an appointment with Elainer to have a morning of work. We wanted to show him what the day-to-day life of the project has been like. We also want him to know about the activities that we have prepared, so that he can actively participate in the development of everything and infect his own community with the enthusiasm that we bring.
We talked with him to find out where he thinks a good place for the SOLE Lab might be. For the first SOLE Lab, because who knows, maybe in a near time we can build another one.
We ate Sugelis delicacies for lunch and prepared for the afternoon activity.
It was my first live experience with SOLE Colombia. Years ago I premiered as a Granny, from The Spanish Granny Cloud (Abuelita, de La Nube de Abuelitas) so I was always on the other side of the screen. Today, in addition, I was in charge of the photos and supporting Sanjay with all the logistics. It was very hot and very windy... the truth is that it made you want to stay for a nap, but our emotion could move a mountain.
People begin to arrive, we introduce ourselves. Little by little, the guests, the neighboring children, are getting closer... this is taking shape. We start with "Mi ranchería" (something like my neighborhood), a beautiful activity where the objective is to draw an Emotions Map with all those places in town where your heart moves, whether the emotion is pleasant or unpleasant. We are about 25 people participating and people are beginning to let go... we are finding ourselves at home.
Children always take the first step... because they sign up for everything, because there is little shame, because they follow instructions and don't think about it so much.
The maps are becoming very complete. They agree on many points where their hearts move!
Then comes our inspiration SOLE Colombia... we tell them how Elainer and his community have been a bastion of SOLE's power since the project with MINTIC, as well as other testimonials of SOLE's work in all these years.
... and we jumped into the water! Would Boca de Camarones want us to build a SOLE Lab?
We go to sleep exhausted and a little undecided about how to feel because with our city rush we don't know how to interpret the messages we have received.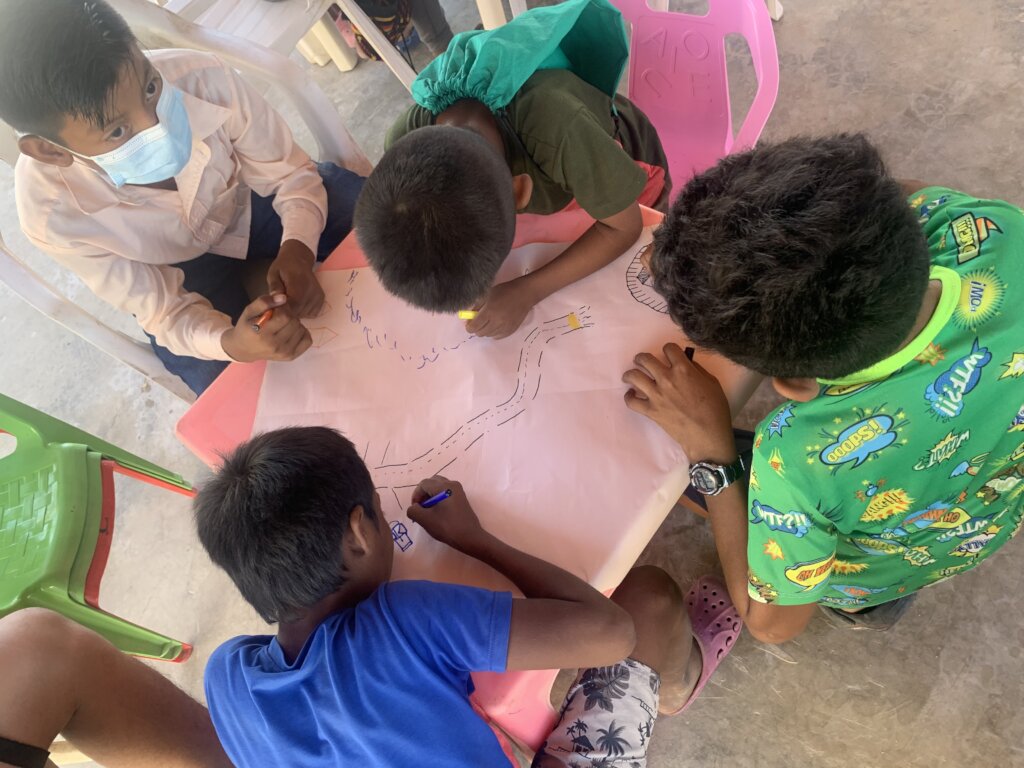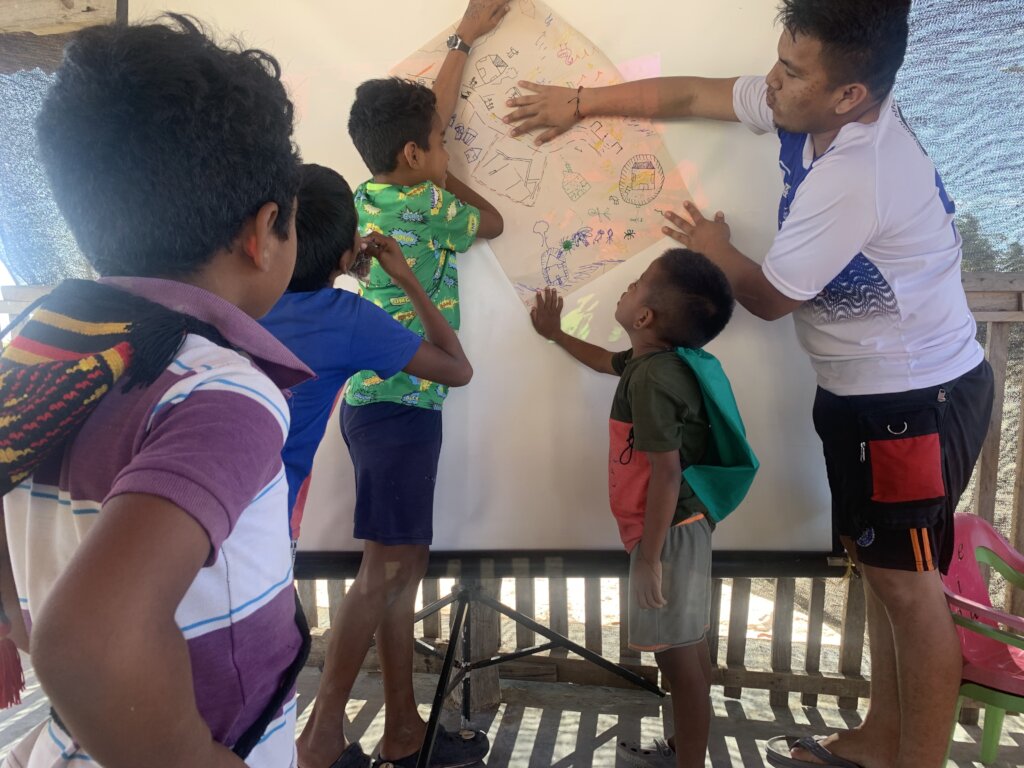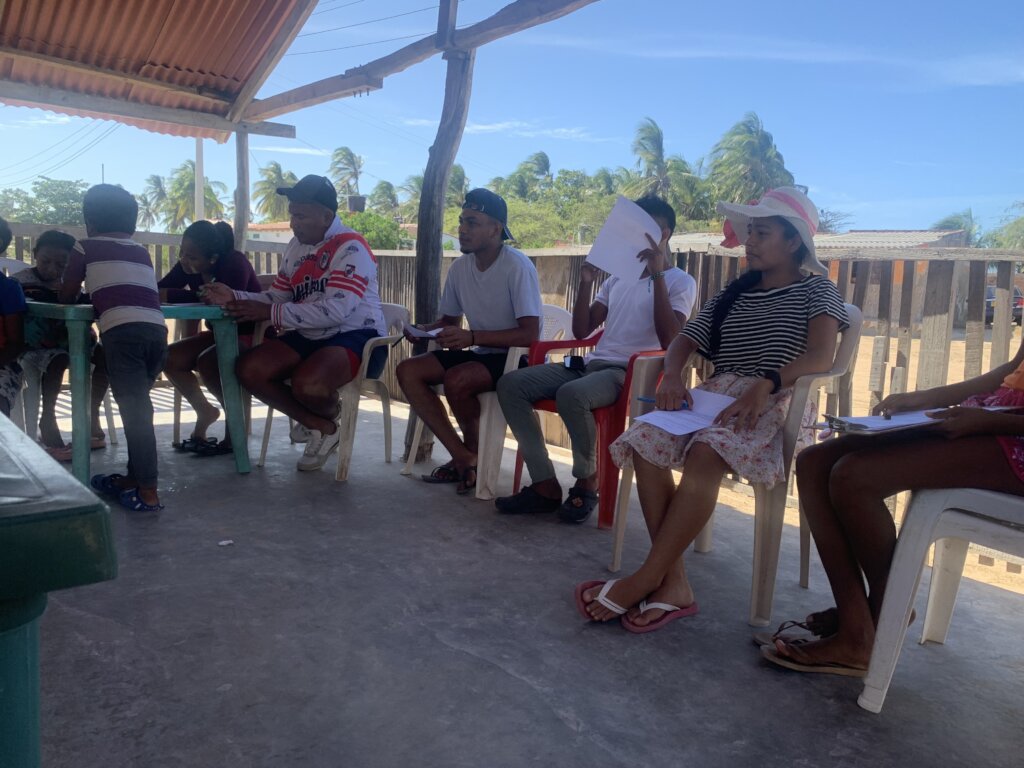 Links: