Project Report

| Mar 13, 2023
Visit 1 Boca de Camarones: starting the adventure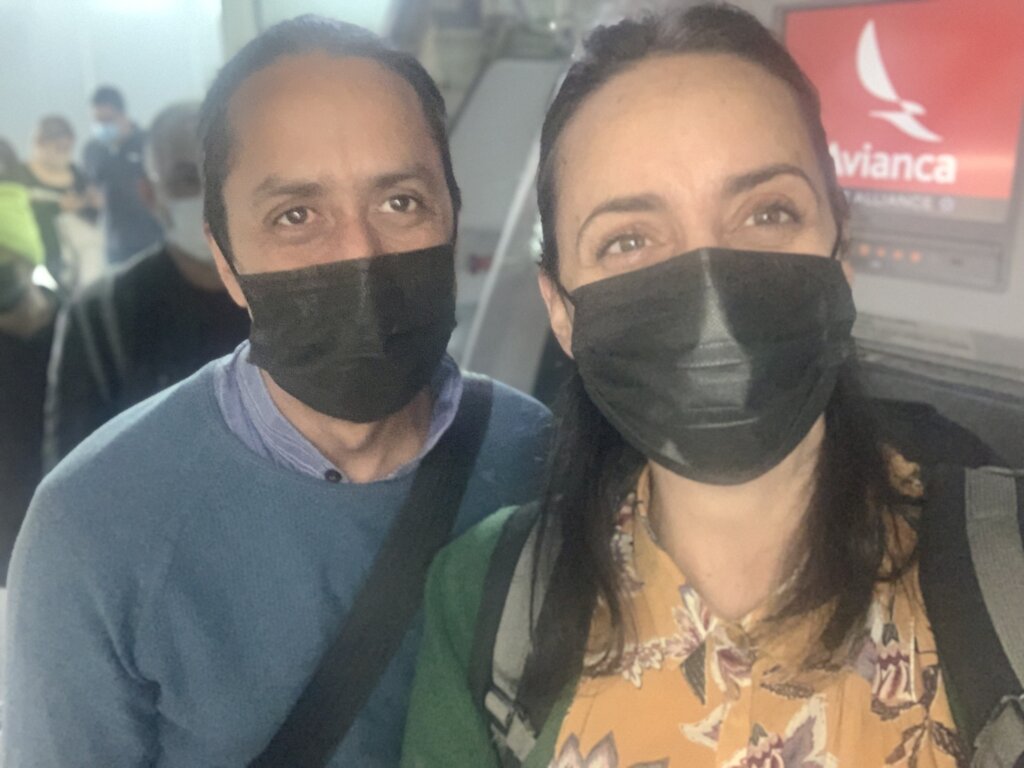 This will be the story of the First SOLE Lab in the world... We want to tell you everyting!! Do you want to follow all the adventure?
On November 22, 2021 we received the incredible news: WE WON the BOLT call from the Internet Society Foundation. We would have part of the financing to build the first SOLE Lab in the world, placed in the Community of Boca de Camarones, Guajira. We also will develope an Autodiagnose and Solutions to conectivity tool, called VOLTAJE to help people to know the status of their connectivity in situ and how to improve it.
This meant that we would fulfill a dream. This serie of weekley reports will tell the story as it was lived, We hope you will enjoy it.
9th 2022. We landed in Riohacha with a racing heart and many illusions. Let's accept it, we are also thinking that perhaps this project will not convince them, or they will not find a connection with us... sometimes those of us from the city come with a great desire to do things, in a great hurry, many "truths"... and in the end we do What we get is nothing: the communities end up mistrusting our solutions, they end up knowing that what comes from outside is never adapted to what they need. At the same time, we know that Elainer trusts SOLE, trusts us, and knows what SOLE does... Her community knows what she has achieved with SOLE!
What will they tell us anyway? What will they ask us? What shall we answer? Will they like it? How can we build it? Will they want to participate? Where will it be? Endless questions.
Elainer and Éicer, Elainer's cousin, pick us up. Hugs at the exit of the Riohacha's airport, a lot of emotion. Elainer wants to take us to know his land. We take a walk around Riohacha and have a beer looking at the sea.
We hit the road. Elainer tells us how she studied technology, where the SENA headquarters were where she trained as a technologist. He tells us that every day he came from his ranch, in Boca de Camarones, by bus. The bus leaves every few hours, but only if it is full. They already had a plan for when the bus was late. He tells us that he was doing SOLE, but since he did not know when he would be able to arrive, if his cousin and his brother covered the activity until he arrived. He also tells us that he worked in a hotel, in the technology and support area. There he met his wife, Isela. Thus, talking, we arrived at Boca de Camarones.
We take a quick turn and arrive at Hostal Flamingos, where we are going to stay. Don José attends us. Two simple rooms. The place has a swimming pool and a kiosk with hammocks. The next day we realize that it also has a glass room, where we see the hammocks hanging... with air conditioning. curious thing
We are going to have dinner with Isela and Elainer at Boca de Camarones: patacon with a lot of delicious things. Julieta, the owner of the place, tells us that she also comes from Bogotá. She does massages and aesthetics in a hotel and helps another woman, in a foundation for work with children diagnosed with attention disorders... "How cool!" We thought, "Maybe I can do a tandem with Elainer and help more people." It would be nice if these two communities were able to work together and enjoy the SOLE Lab.
Don José receives us. He is a "Guajiro de la Alta", as Elainer tells us. Her features are very different from Elainer and her family. "La Alta" is the name Guajiros use to call the northernmost area of the Colombian territory, the Guajiro territory. It's a desert. Don José will be the one who lodges us during our visit.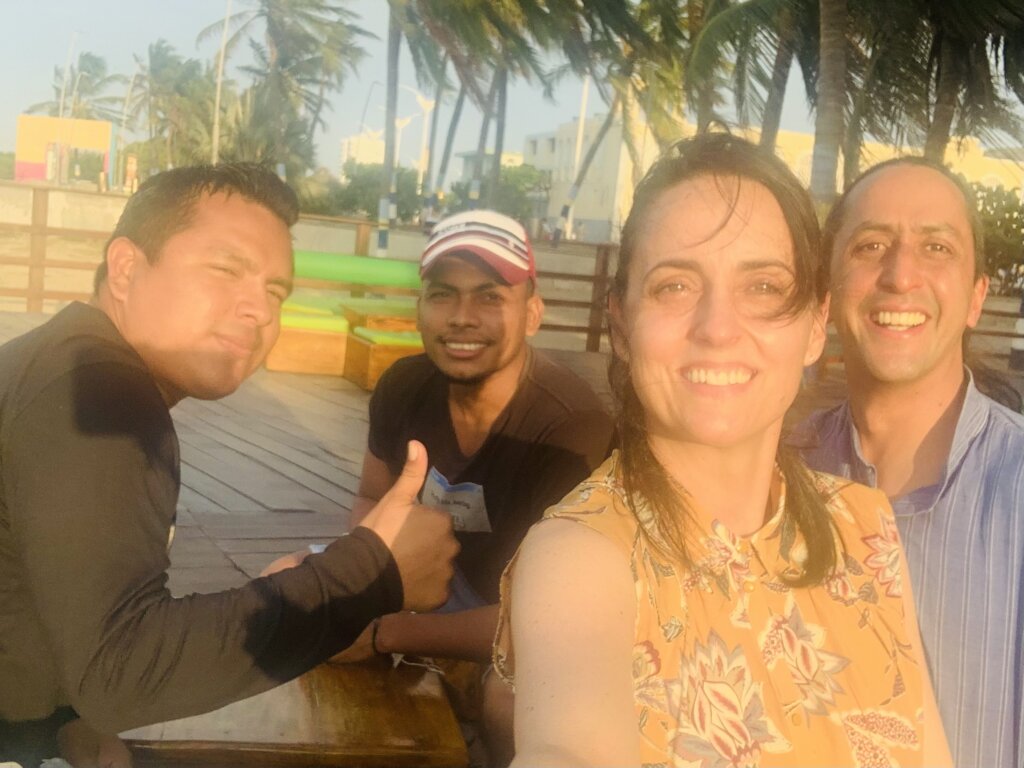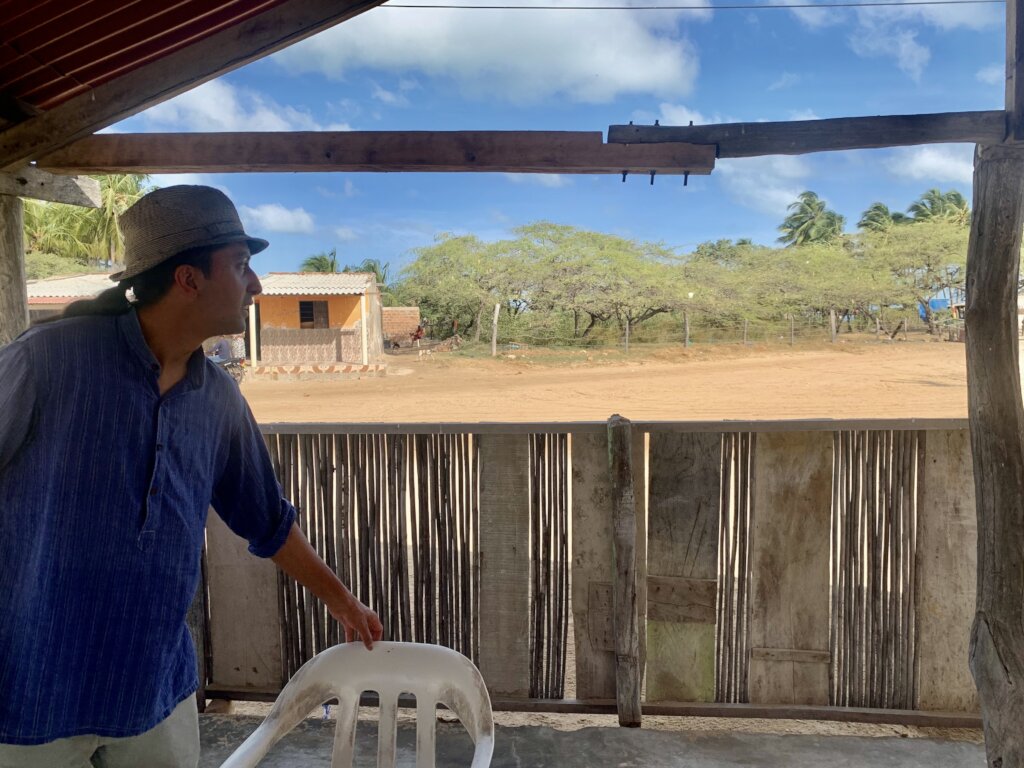 Links: