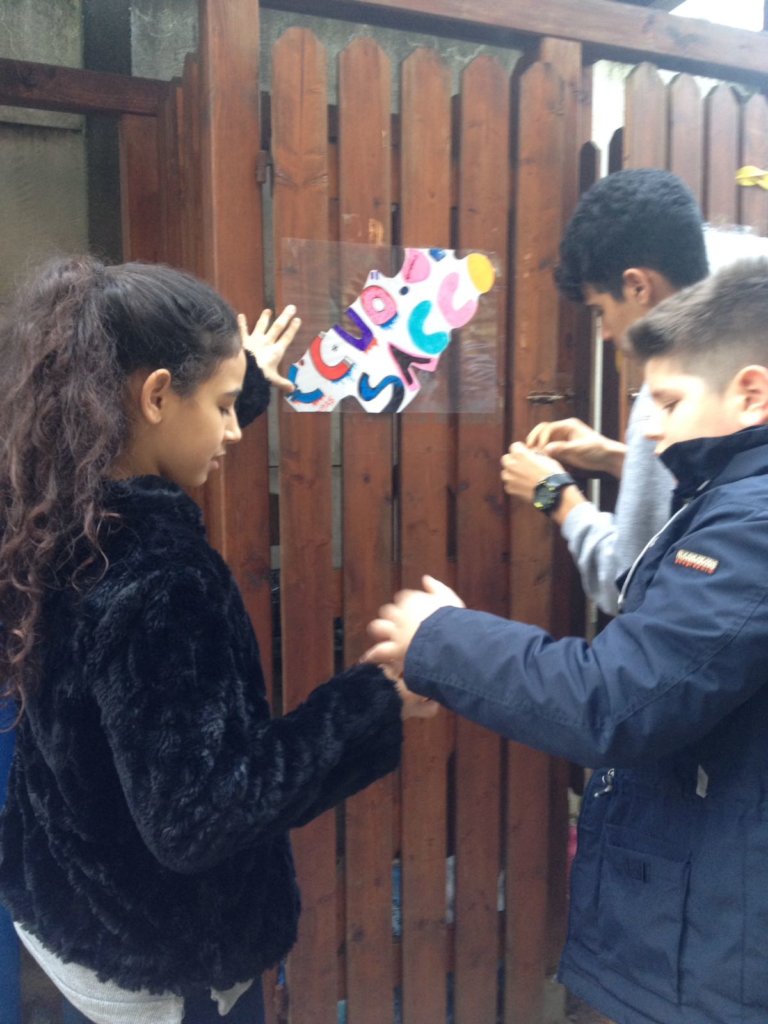 At the moment all the children of the after-school project "Insieme per il bene" by Tuendelee, that is Aleimar's contact point in Italy, are involved in several different activities related to their day-to-day life and domestic routine. The last few months have been characterized not only by long and intense afternoons of studying and homework before the end of the semester, but also by some break moments all together planning on new common studying spaces in the house.
Among all this ordinary activities, the kids were asked to try a new creative program about "home-made citizenship". They have noticed that in the house there are some little plaques giving instructions on recycling and separate collection, thus the kids have decided to build new original ones.
The activity has led the kids to open up and tell about their hope for the future and their dreams. Some of them wish to become famous singer, WWF volunteer or good florist. Some other have revealed their night dreams: North Pole ice that every summer turns into a delicious ice cream and change flavor. Starting from the North Pole the conversation was driven to the issue of climate change and the importance of recycling, thus getting to the decision of turning the separate collection room into a colorful and artistic area by realizing new plaques and billboards.
Homework time is definitely an occasion to learn to see life with different eyes.
Although no one has confessed it, tomorrow they will certainly be conscious citizens, but also good dreamers.