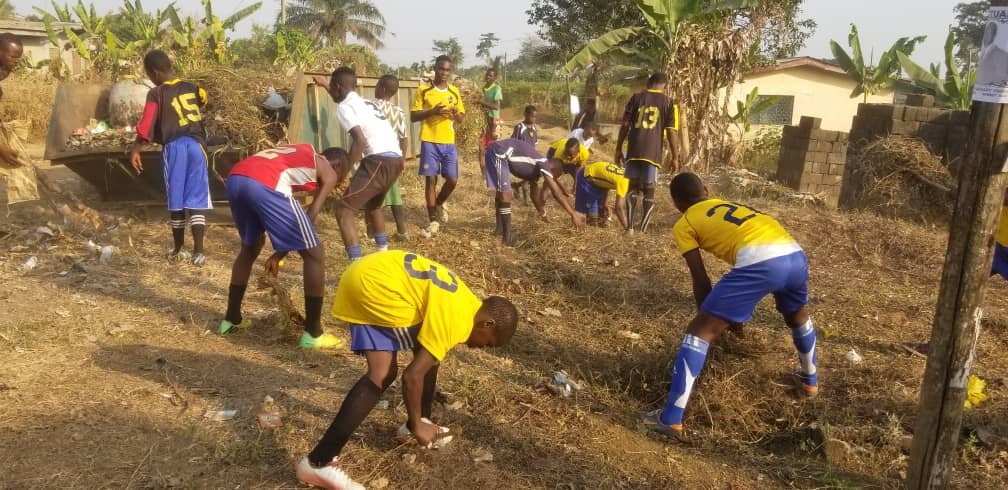 Open Field encourages youth to take ownership of a project in their community to teach leadership and civic engagement. Community leaders and coach mentors take on an advisory role, while the Youth Councilors, elected by their peers to represent their neighborhood, propose a project to make an impact.
12 neighborhoods are engaged in this process in Kumba. We wanted to show you what a proposal looks like from one neighborhood. How and Why the youth chose their project and the process. As you are well aware by now, Open Field is a lot more than football/soccer. We're sharing the proposal for Fiango, one of the roughest areas in Kumba.
COMMUNITY SERVICE PROPOSAL
COMMUNITY: FIANGO
Mulango Street Fiango
Cleaning of piled up refuse at the end of the street.
To provide a pleasant breathing environment for residents, and stop the breeding of mosquitoes.
Impact to the community and the youths
Encourage residents to keep their environments clean, proper hygiene leads to good health.
Response from the community administrators
The quarter head (neighborhood elder and leader) has promised to provide working tools.
Time and date visible for the project.
26th February 8am to 10am
So this weekend, the project is on. Enjoy some photos last years project in this community - a road clearing and maintenance (with stones) project.