After months of postponing, the weekend was finally here! Champion teams in the U-15 Division from Mamfe and Bamenda, two areas in Anglophone Cameroon that require hours of strenuous travel on bumpy roads to reach Kumba, finally arrived late on that Thursday afternoon in time to have dinner and check into their hotels. They would get to bed early ahead of a full day on Friday.
The conference took place in the City Council Hall and included topics such as Sport for Peace and Social Cohesion - something Cameroon needs now more than ever before - alongside Gender Equity. How can we talk about progress and development when girls and women are considered as 'second classes' across much of African society? More than 80 youth attended activities in and around the conference hall that day, the culmination of a year-long effort sponsored by the United Nations Development Programme in Cameroon. Coach mentors and youth leaders gave presentations on the topics and the Country Director, Peter Ngwane inspired youth my reflecting on the organizations 10-year anniversary milestone we are celebrating this year.
Day 2 featured serious soccer competitions at the GPS Kumba Town field in the center of the city. Boys in U-12 and U-15 competed as well as our Girls division in Kumba. The message was clear: soccer is more than a game. It's a tool for peace and unity.
By Sunday, it was time to say farewell to the coaches and players from afar, as everyone returned home and our afternoon programs resumed in all 12 neighborhoods for more than 700 youth.
These activities occured in September. Six weeks later, the entire nation, continent, and parts of the world, would be shocked by the atrocities that happened in a school in Kumba the morning of October 24th, when gunmen entered the complex and killed seven and severely injured at least 13 other children. Two of the youth had played soccer in previous years with our of our partner clubs, Legend Academy, so our heart breaks even more as the connection is so close to home.
We use this opportunity to condemn violence of any kind and acknowledge the love and commitment of our team in Cameroon and their dedication to our mission: to improve the lives and futures of youth through sport (soccer). We invite you to stand with them and send thoughts and prayers to all the families who are mourning now.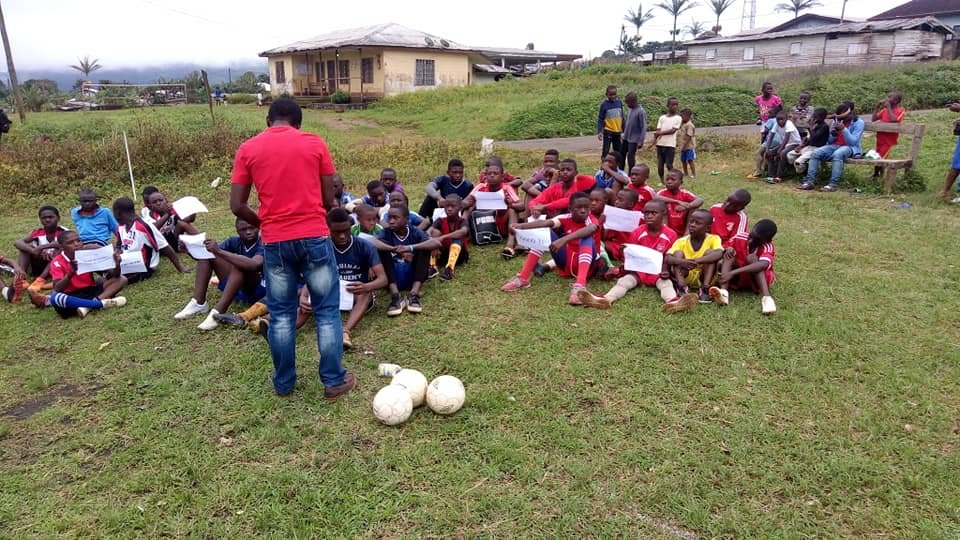 Links: