Project Report

| Oct 12, 2023
Girls' League Follows Suit: Another Success!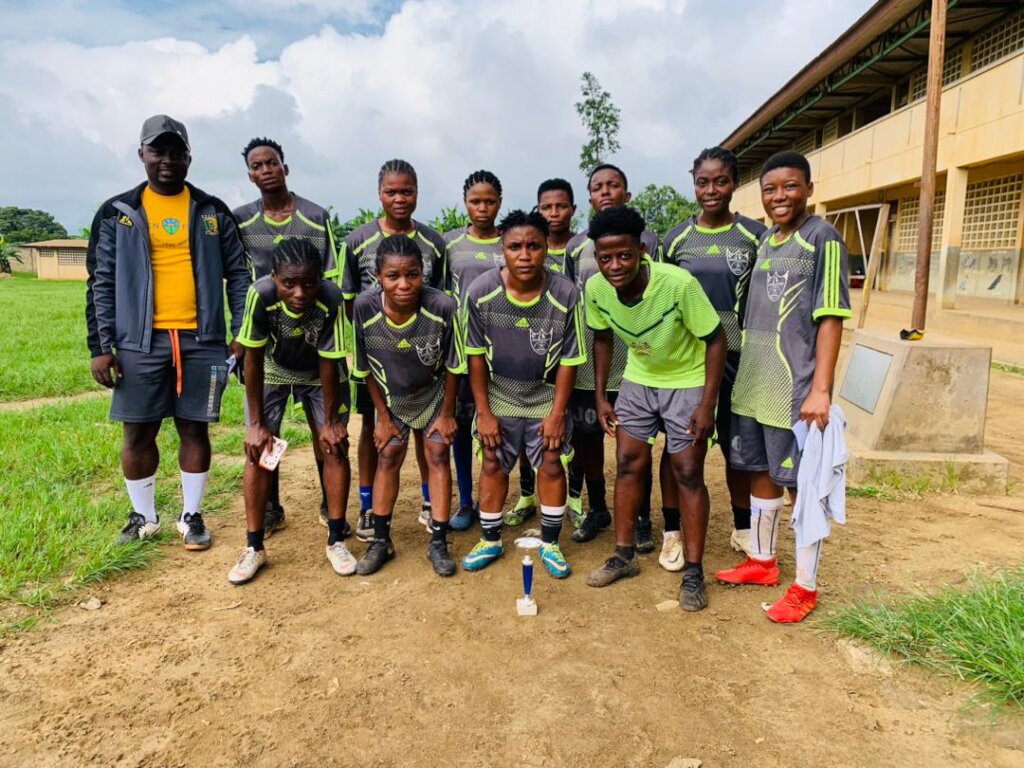 GIRLS PROGRAM REPORT TO SUPPORTERS
Dates: 3rd of May launching
2nd of July Finals.
Duration: 2months
Team Names/Coach/Community.
Legend FC Coach Kingsley (Kumba Town)
Nkamanyi FC Coach Terence ( Fiango)
Njuki FC Coach Elangwe (Station)
Gunners FC Coach Justice (Buea Road)
Role Model FC Coach Harrison. (Mile One)
Kumba United Coach Abdoulaye ( metta Quarter)
Panesta FC Coach Abdov. (Fiango)
Kanjas FC Coach Montoh (Kosala)
Each team had 18players with the exception of Legend and Panesta that had 21 players. We had a total of 150 girls in the tournament.
Theme of the Curriculum. SOCCER FOR COMMUNITY RESPONSE AND ENGAGE (SCORE)
Educational Component.
PREVENTING VIOLENCE EXTREMISM, BUILDING SOCIAL COHESION AND PROMOTING PEACE IN THE COMMUNITY.
Match days where Saturday and Sunday, we used two play grounds GPS Field Kumba town and PS field Fiango. The month of May we used Violence extremism and social cohesion and the months of June we used Peace for the Topics.
Semi finals (1) Legend versus Nkamani full time and prolongation no goal conceive, penalty kick 4:3 in favor of Legend FC.
Semi finals (2) Njuki FC Versus Panesta FC full time 2:1 in favor of Njuki FC
Third position was played by Nkamanyi FC and Panesta FC and it ended 3:2 in favor of Panesta FC
Finals, Legend FC versus Njuki FC, the math ended 1:0 in favor of legend girls who became the champions.
Awards of outstanding performances:
Best player
Highest goal scorer
Best goal keeper
Best Referee
Best match delegate.
All of them received an OPEN FIELD branded T-shirts.
CURRENTLY ONGOING - SUPER CUP 2023, sponsored by FIFA Foundation, which will be included in our next update.
THANK YOU FOR YOUR SUPPORT!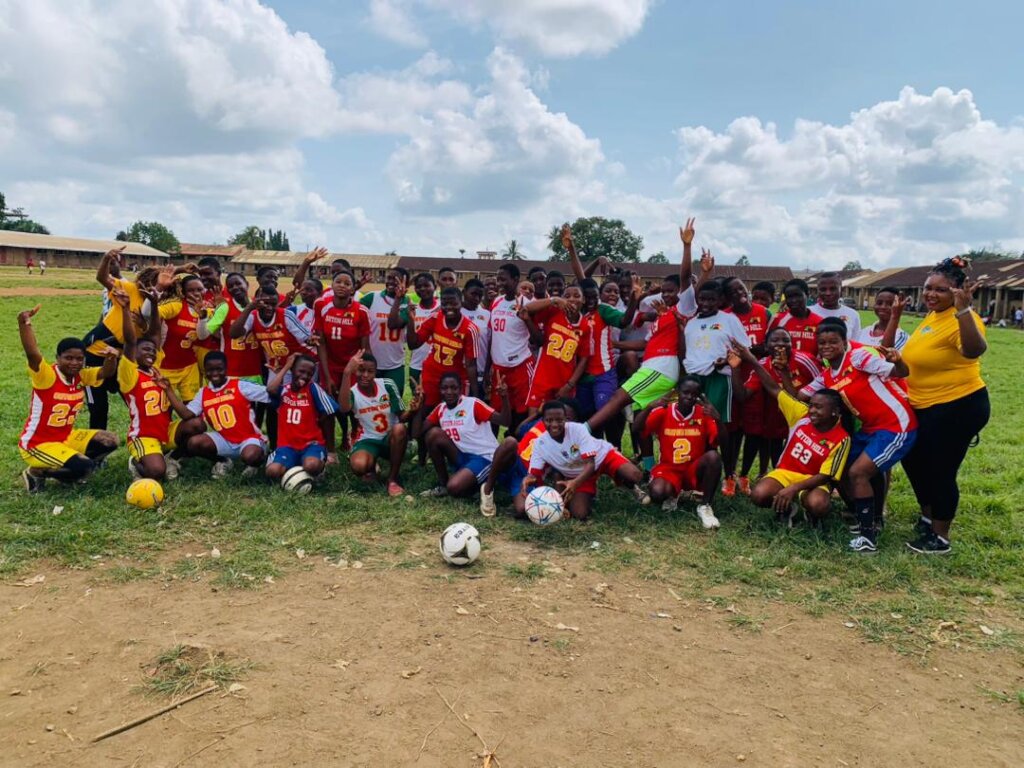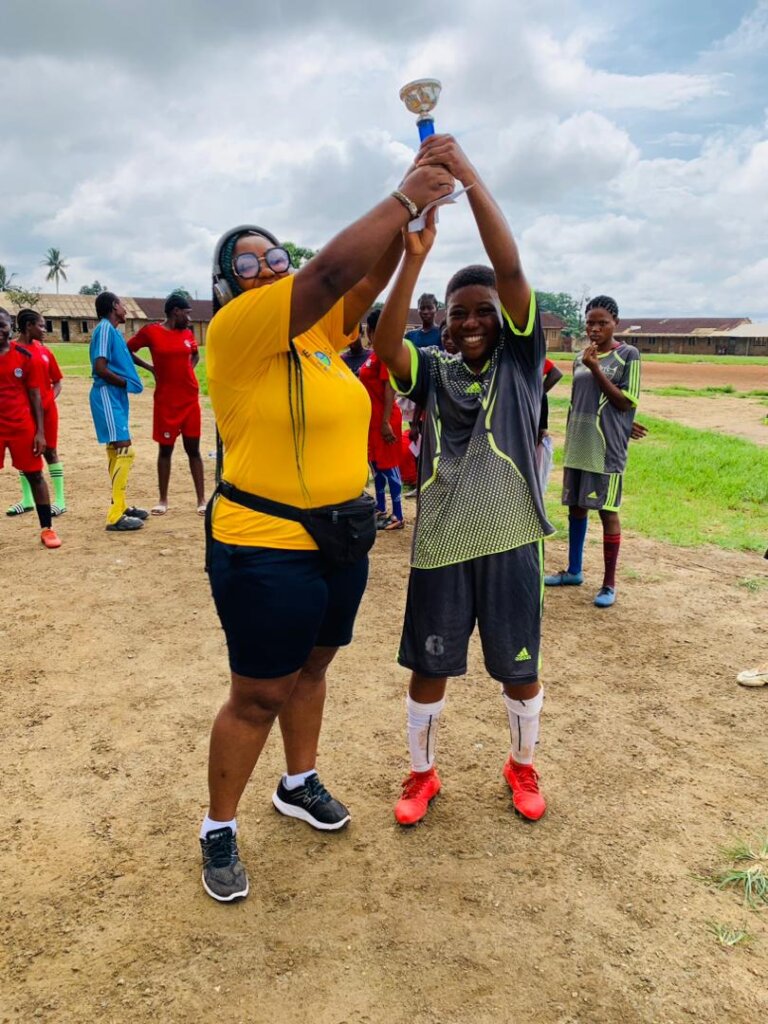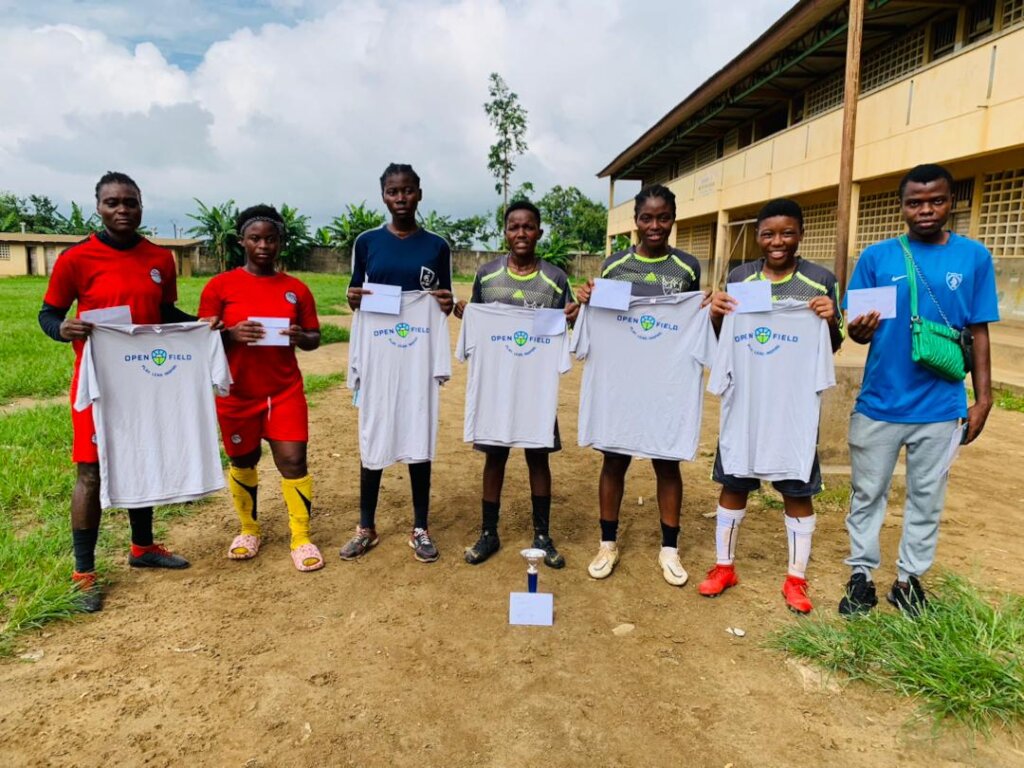 Links: