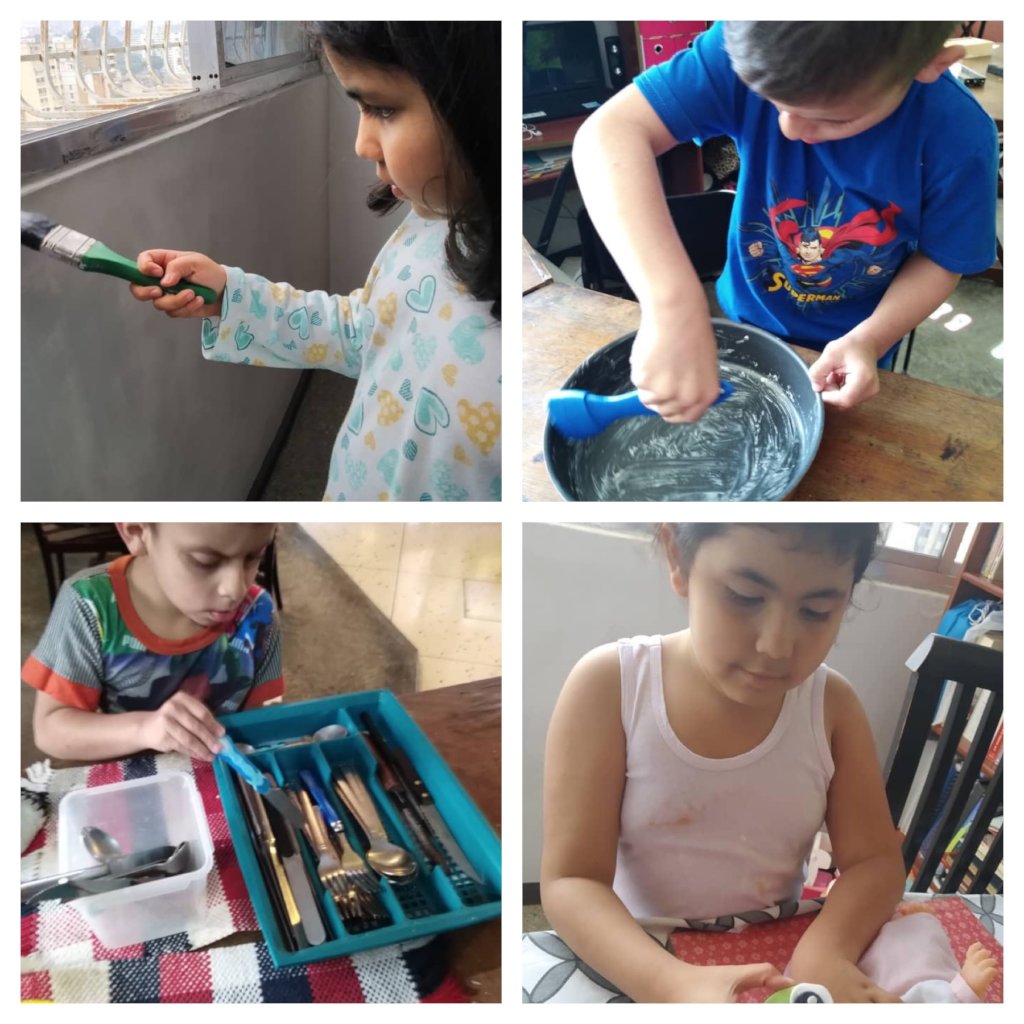 Dear Donor:
THANK YOU for being part of Autismo en Voz Alta. We feel blessed. It is a privilege. In these uncertain times, our thoughts are with you. We hope you and your loved ones are staying safe and healthy.
I write full of hope, and extremely grateful. As a result of your investment and trust we have been able to have significant impact in our community. What we have built, what we have accomplished, give us the motivation and strength to persevere. We are inspired by our children, and the resilience of our community.
The pandemic is taking place in Venezuela under an ongoing severe humanitarian crisis and measures to mitigate the economic impact have yet to be implemented. The country is under lockdown and gasoline is scarce, severely limiting mobility.
As a result, we expect our community to remain home based in the near future. We are in uncharted waters facing a totally new and different challenge: coping and managing confinement and a change in dynamics at home, while ensuring our students with autism continue developing – at home - the skills they need.
For a person with autism, change, confinement and uncertainty are extremely overwhelming. He/She faces behavioral and sensory challenges that can be, and often are, disruptive for his/her family. For our professionals, providing services and helping remotely requires challenging paradigms and doing things differently.
In the face of such unique challenge we are reinventing ourselves to provide our community with much needed remote training, advice, support and guidance to address and meet the needs of their children with autism, while ensuring our community stays safe, healthy and productive.
As always, we are working hard, yet remotely, implementing several and innovative operating, organizational and financial initiatives to protect our personnel, effectively support our student's families at home, while providing our services at the standards and impact level we are known for.
Specifically, we are partnering with our families to design and implement tailor-made home-based skills development plans, we have opened a telephone helpline to provide timely advice and assistance to caregivers and parents and, have created Instagram-live training to provide insights into most pressing issues. In parallel, our personnel continue developing new tools, processes and materials.
We are determined to preserve Autismo en Voz Alta; a legacy that we can all feel very proud of. We are extremely grateful for your unwavering support. THANK YOU.