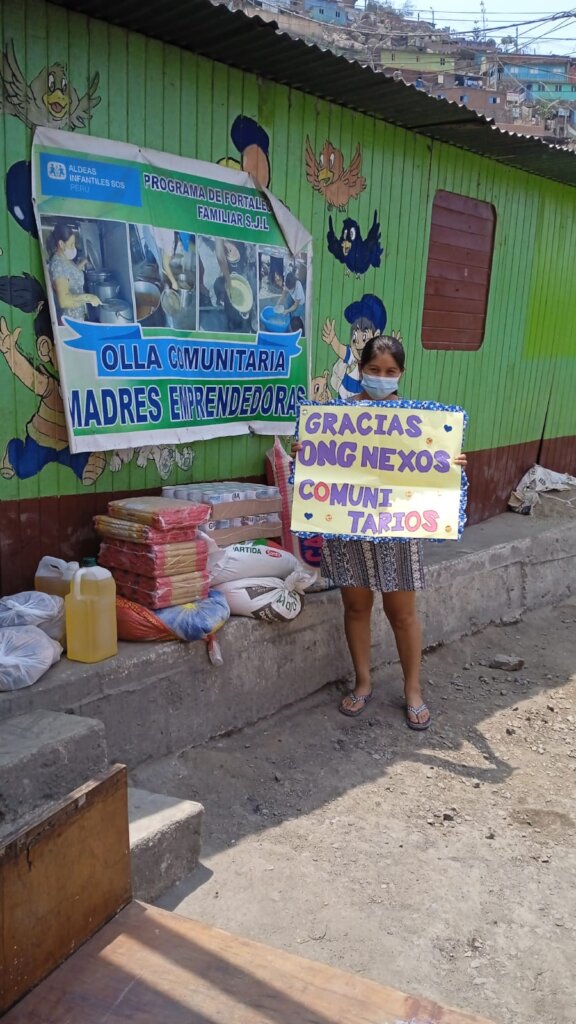 Hello dear friends,
Paraiso is a community formed by 120 families who began living together since the eartly 2000s. These families migrated to Lima from their hometowns in the Jungles, Andes, Coast of Peru, in search of better opportunities. Some left because they were escapting the pollution that originated by extractive companies, and others because of the Internal War in the 80s.
What a community lacks in public services (such as sanitation and water), and government presence (although they are located only 20 minutes from the Presidential Palace), is made up for by their dedication in improving their community by working together. Besides their daily work, they dedicate their weekends to work on:
- Activities to raise funds to improve their living conditions.
- To work on constrution on, for instance the classrooms for their children' school or to build the retainer fences to improve the security of their properties. Paraiso is located in a hill (or cerro) in Lima considered as high-risk area in the city.
It has been only 8 months since we met the citizens of Paraiso, but our admiration only grows when we see how much effort they put into feeding their families and improving their householdes and community.
The rapid and current changes are pushing us to work harder and try holistic and realistic solutions, designing and adjusting them acoodring to the reality of our community partners. In Peru, the reality is that hunger is growing. In a recent interview with El Pais (Spain), Carolina Trivelli (FAO representative and former Minister of Development and Social Inclusion in Peru) said: "Let me give you an example about my country, a country that I know in detail. 20% of the poorest Peruvians used an average of 53% of their expenses in food, plus 25% in transportation, energy and household expenses. These two entries have more than 80% of the expenses. An increase of 10% on these prices, that is what we have registered in the last year, it is a brutal shock for these families. As people cannot stop using public transportation or pay the electricity bill, they reduced the food consumplition as minimum. That being said, they eat less or replace expensive food, healthier, more nutritious, with less quality products. Then we have 3 effects that come together and sum up to the fact that hunger has been growing since 2015 in Latin America and the Caribbean with the slow down of the poverty reduction. This is the worst of the scenarios. Everything comes together to create more hunger."
This is the reality.
Thanks to your donations, the support GlobalGiving provided last year and our Learning programs that we offer to people interested in doing the type of work we do, we have been able to support their food needs and more.
You need to know that through this initiative, we are getting to know them better and developing new initiatives to work with them in sanitation, women entrepreneurship and education for the children.
Last but not least, I wanted to invite you all to what we call: People Need People session. These are eNCounters between all the members of our community. We will be having 2 per month:
- In Spanish: the last Thrusday of every month at 7:00 p.m. (Peru time). Our community partners in Paraiso will be join us too! We will start this week.
- In English: the first Thursday of everyt month at 3:00 p.m. (Peru time)
You can find all the information, here.
We hope to meet you soon!
Sincerely
Maricarmen - Nexos Comunitarios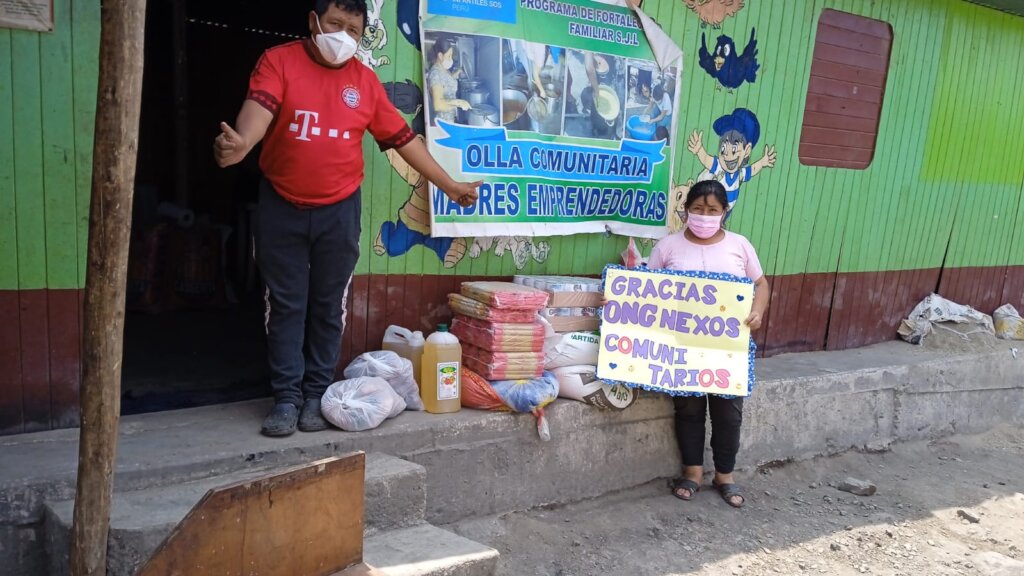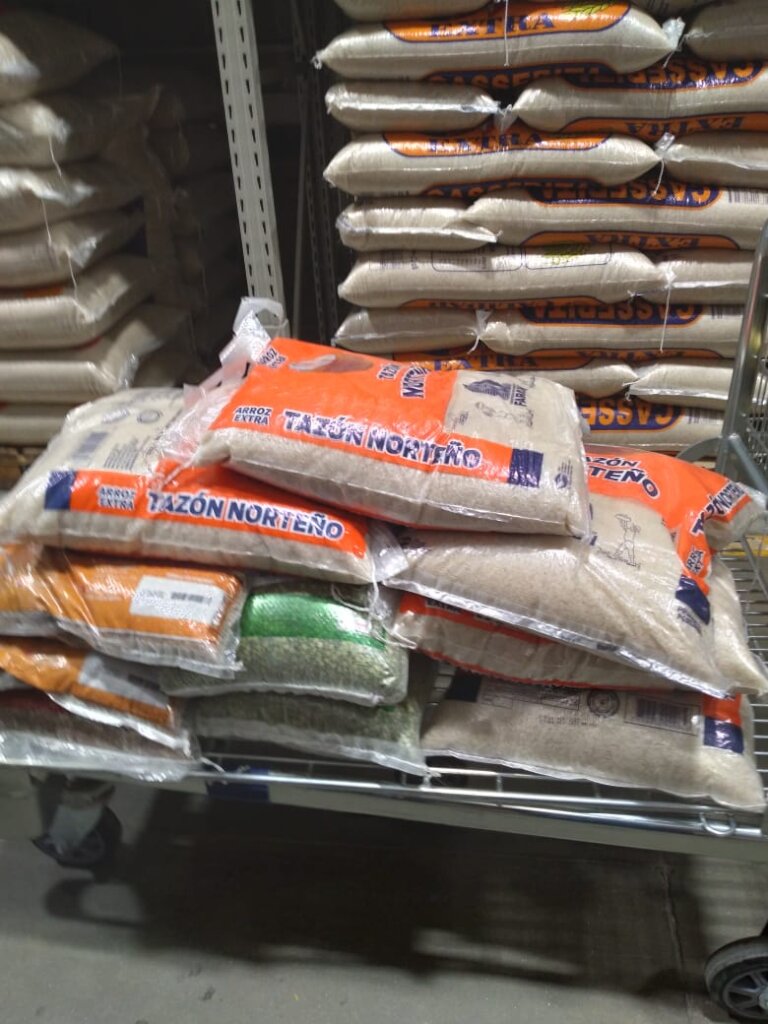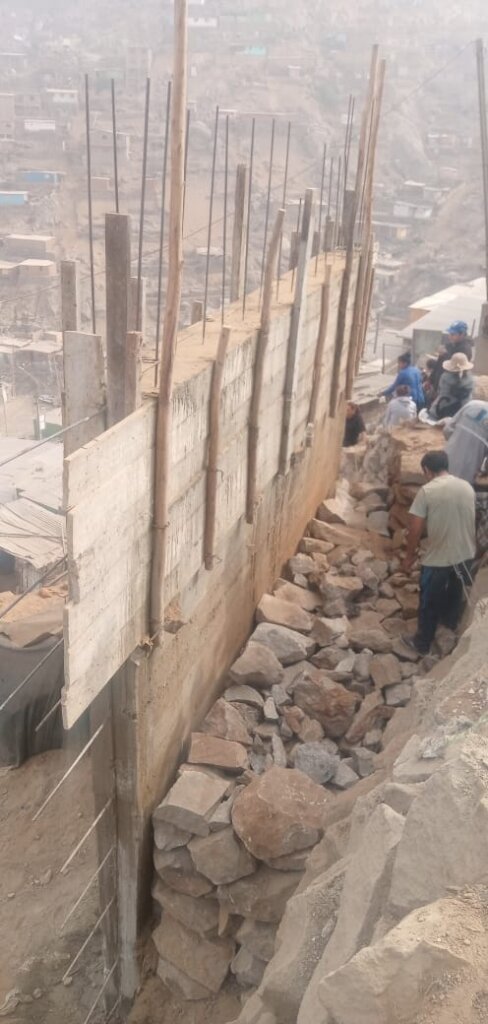 Links: