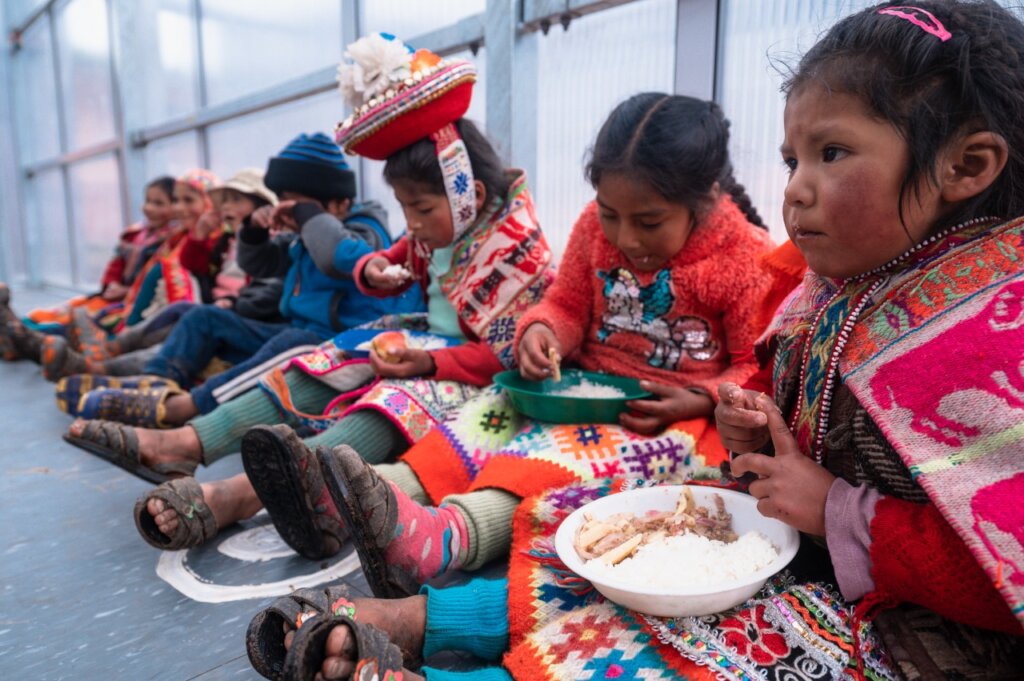 Hello everyone!
We hope you are well!
It has been a while since we sent you a message to share news about the project.
First of all, to all of you who are making monthly donations. Though there are no many, we are incredibly grateful for them. Your donation helps and your commitment to our work, nourishes us. Thank you!
Second of all, though the donation slow down during the last 4 months, thanks to GlobalGiving and an exceptional donation we received, we have been able to support our partners not just in the Andes but also in the capital of our country: Lima (since Last October). Their donation has helped us to continue with our work and arrived in the most critical moment of our organization and we could not be more grateful for it.
Last but not least, during the last months we have been able to provide meals to children and adults, approximately 500 people in total. And to celebrate Christmas we were able to prepare hot chocolate and provide paneton (traditional sweet bread) to 70 childre in one of the communities and 120 in the other one.
We apologise about the lack of quality and number of pictures. Since 2020, we have been only two staff who have dedicated full time to our organization and we have had to work remotely. The visit to both of the communities have been less than 10. We hope this year will be able to visit as we used to (weekly).
Soon, we will be sharing with you what will be the next steps to follow. To have community partners in different spaces (rural and urban), living in different climates, having different challenges and orgazining differently is a challenge but also a great opportunity to keep learning.
We want to finalize this message thanking you again for your support and asking you, not just for your donations but if possible, to learn more about our world, finding a way to relate with each other, understanding the complexity in our world and accepting that there are more than one context through we want to perceive our reality.
Stay safe!
Nexos Comunitarios