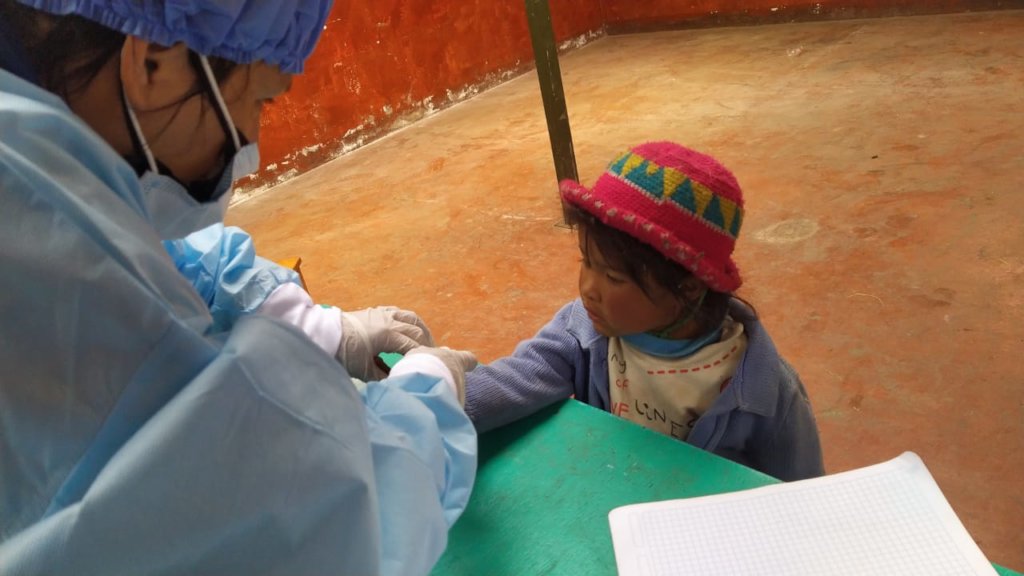 Dear all,
First of all, we want to thank you for your continued support! With it, we are able to keep providing food the the community members.
Second of all, we want to share with you that, although the process is slower than in ordinary times, thanks to the support of a Canadian organization, we will be building more greenhouses for the school.
For many years, we have been promoting the idea for the community members to work on the school greenhouse so the childrens can take advantage of the production of it and add it to their diet. Despite of failed attempts in the past, we hope that, under the circumstances we are dealing with, the community members would take this opportunity for the success of the project! We need them!
Third of all, this month, we were able to do blood test to all Primary School children last week. Within the next days, the doctor will analyze the results and together with the nutritionis will work on their diet based on the state of their health. We will share more news with you, in the next report.
Lastly, thanks to the support of GlobalGiving, we are able to continue with our organization and projects and, within the next few months, we will be able to support another community as well. The pandemic and the political situation have put more people into poverty and others into extreme poverty. The community we will be working with is located in Lima and although their circumstances are different, they are in great need of support.
This time, we have dont have not many nor good pictures. We hope we can get better ones, for the next report.
Thanks again for your support and we are still counting with you! Please, consider on making a donation, here. Or share our information with your friends and family.
Maricarmen.
 Heart says:
Love your tribe.
Mind says:
Protect your tribe.
Soul says:
Peace only comes
Once you include
All people in
Your tribe.
 Cleo Wade