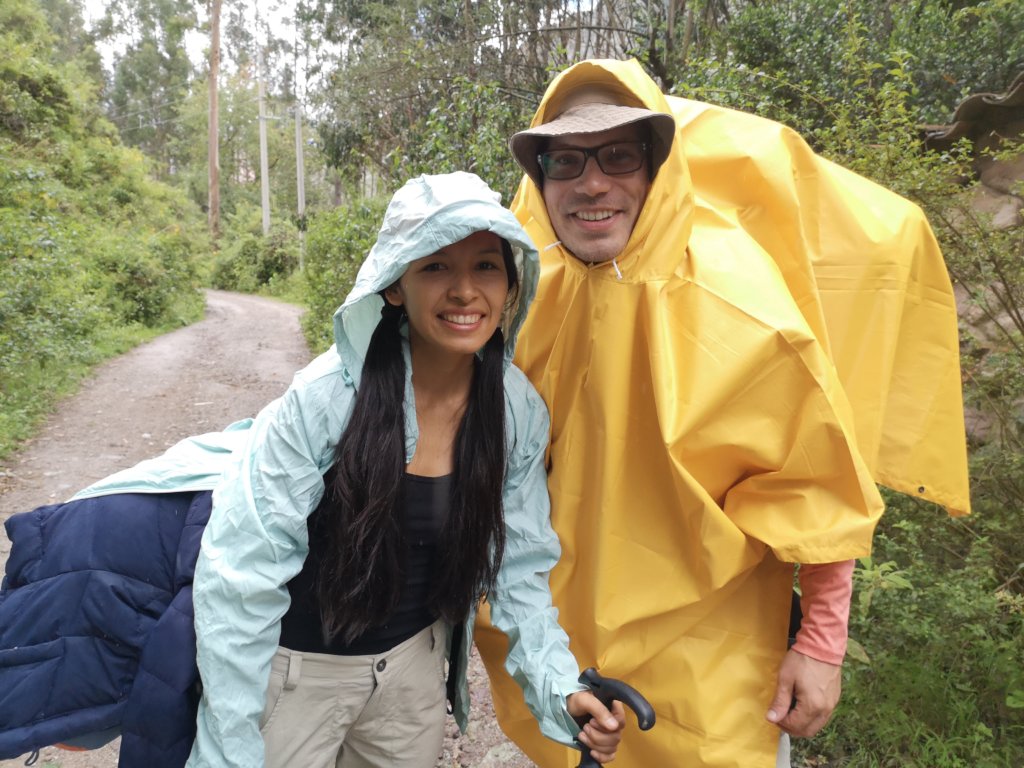 Hello everyone!
We are happy to inform you that the program has finally started! We want to thank all of you for your support and your donations!
Although we still have to raise more money, we decided to start with the project believing we will reach our goal and, most important, that the nutrition of the children can't wait.
With this message, we want to thank our friends Dave, Nadia, Eric and Joe for their huge effort with the Chaski Challenge! We will add a few pictures here and soon we will be sharing the video with you all! They hiked 35 Km and bike for 100 km too! What a huge challenge and amazing commitment demonstration! THANK YOU GUYS!
Please, keep spreading the project link so we can reach our goal.
We hope you have a wonderful weekend!
Best,
Nexos Comunitarios
----
¡Hola a todas y todos!
Estamos felices de compartir con ustedes que finalmente, hemos empezado con el proyecto. Muchas gracias a todos ustedes por su apoyo y donaciones.
A pesar que no hemos llegado a la meta aún, decidimos empezar confiando en que en el transcurso de los meses siguientes alcanzaremos la meta y, sobre todo, porque la nutrición de los niños y niñas, no puede esperar.
Con este mensaje, queremos agradecer a nuestros amig@s Dave, Eric, Nadia y Joe por su gran esfuerzo con el Reto Chasqui. Junto a este mensaje, encontrarán algunas fotografías y pronto compartiremos con ustedes un vídeo. Ellos hicieron una caminata de 35 Km y manejaron bicicleta por 100 Km. ¡QUÉ TREMENDA DEMOSTRACIÓN DE COMPROMISO!
¡Gracias!
Por favor, sigan pasando la voz para poder alcanzar la meta.
Que tengan un lindo fin de semana.
Todo lo mejor par ustedes,
Nexos Comunitarios