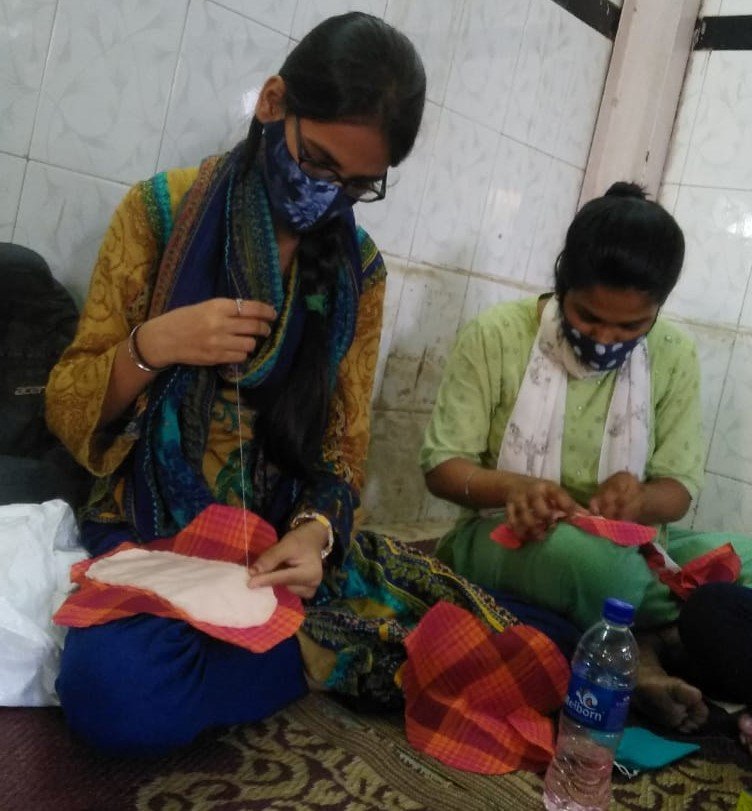 Shadhika implemented the Community Leadership Project component of the scholarship program in June, 2019 where scholars were trained at the Leaders for Change Summit and selected topics as per their community needs. They learned the process of planning of a project, budgeting, project management and enjoyed each other's conversations in person. The main goal of this leadership community project is to lead a project, to know things in detail, to be educated in specific topics fully and to spread awareness in themselves as well as in their community.
2020 and 2021 are different, difficult years and the situation is critical. Shadhika has moved fully to virtual engagement and trained our 2nd Year scholars in the Virtual Leaders for Change Summit 2020 on how to plan and conduct a community leadership project. They have learned all the procedures in a 3 days summit virtually, where they have planned their project, chosen their topic as per the community needs, they made a budget and started working on their project from December. In 4 months, they have completed their project with majority of the scholars doing virtual projects. Our Shadhika team was in touch with scholars during their project through calls and WhatsApp texts.
They have chosen their topics like such as; education, technology and health. One thing I have noticed, they have chosen one topic as per their community needs, as per current situation. They have been working on their project in detail from planning a little step to achieve their goal. I must say, now they are aware about Covid-19 and they made their plan according to the situation.
I want to share 2- 3 scholars community project. We have one scholar who chose "Right to Education" and she started her work with a google survey form and after completing her survey form, she had a conversation with each girl on phone call and was clearing their doubts related with Education. During that she get to know about one girl who is in her college. She has drop out because of her financial issue Covid-19 situation but our scholars took initiative and had a conversation with college principal and she said their college will be paying her fees, now she is studying. We feel so happy to hear this story of how confident and strong she is.
I have another story; one new scholar is in 2nd year and started her community project with no experience to lead this kind of project. After having a conversation, I realized she has so much potential and the way she explained about Mental Health issues was empowering. Yes, she chose this topic and she felt it is an important topic for all girls, she conducted a workshop at school and with all social distancing and protection, she led that project and answered girls' questions related with Mental Health. Especially in this lockdown, girls had a lot of work to do - along with studying and avoiding drop out due to financial condition or maybe about their marriage.
I am so proud our Shadhika scholars are creating a space where they are learning and growing and supporting other community girls through their Shadhika community leadership projects. They are building confidence in themselves as well as others. Despite Covid-19 they know how to connect with girls using technology.