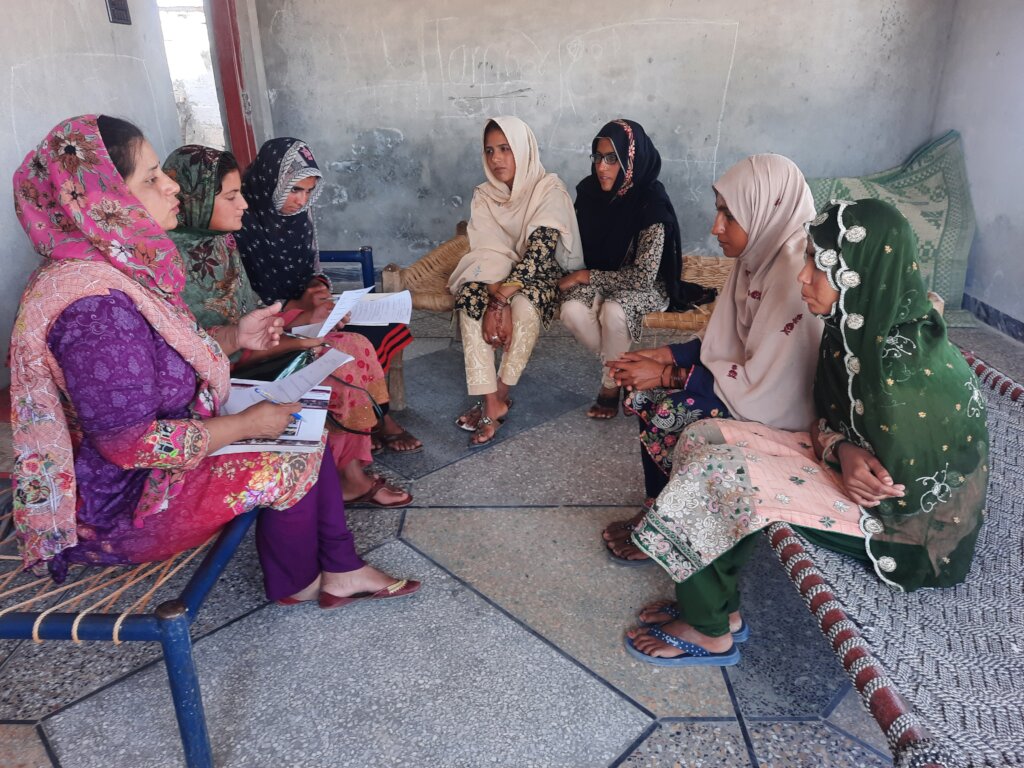 Dear Pakistan Project Supporters,
As the new year begins, we are happy to share some exciting news with you. Because of your generous support, we have been able to deepen our partnership with Bedari over the past several months, culminating in a new memorandum of understanding (MOU) between our organizations.
The pandemic highlighted the importance of supporting learning experiences outside of the traditional classroom context—and our conversations with Bedari affirmed the value of these experiences for the girls in the program. We heard the same from students like Ifra, who shared this suggestion for improving the Girls Ed program: "I am still hearing exposure visit stories from village girls when Bedari took them to Sargodha and Khewra Mines. I wish Bedari would take us too, so we can have memories for life and see the world beyond Talagang. Also, please arrange some extracurricular activities for girls in the village." We also heard from our partner that it was important to recognize the girls, their families, and their communities in supporting girls' education.
So, in October, 10 students we support participated in Bedari's 3rd Annual Provincial Conference for Girls' Rights in the city of Lahore. This conference is a platform for advocacy where community activists and girls are invited to raise their concerns with decision-makers. Girls were invited to participate in a moot court chaired by Punjab's Minister for School Education (see the photo on Bedari's Twitter feed here). This kind of exposure visit by which girls travel beyond their village and engage in policy-related conversations is precisely the kind of transformational learning experience we have committed to support through our new MOU.
Given these recommendations, our new MOU now explicitly includes financial support for co-curricular and extracurricular learning experiences as well as an annual celebratory event. We hope the celebration contributes to developing an alumni network that will be an ongoing resource for girls and women.
Finally, we reaffirmed our commitment to covering the tuition fees and other expenses associated with attending "higher secondary education" (i.e., grades 11 and 12). Each additional year of education matters for girls and young women—and we are excited to see the paths they create for themselves as they pursue their dreams!
These additional commitments do not detract from our ongoing commitment to support girls' access to school by providing for the cost of safe transportation. Rather, the growth in what we can do to support girls' education is only possible through your generosity. We sincerely thank you!
As always, please feel welcome to connect with us at info@girlsed.org.
With warmest regards,
Mercedes Ward
Pakistan Project Manager