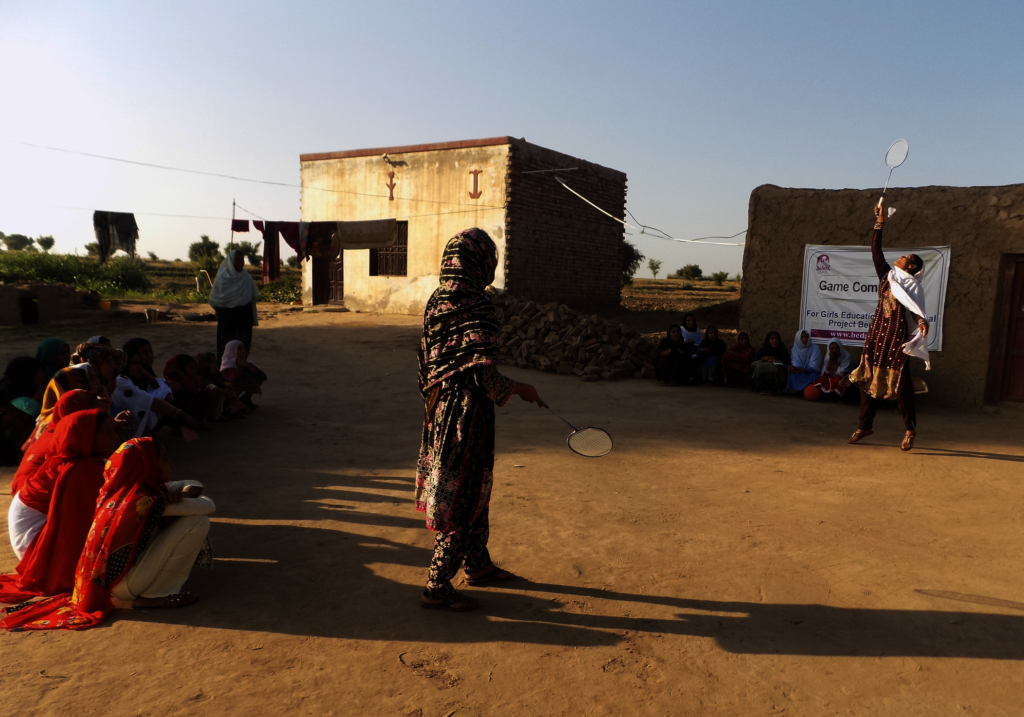 Greetings Girls Ed Pakistan Supporters,
Girls Ed is a small but mighty organization, and we only grow stronger. During this past year, we have worked as a small board of directors to strengthen the organization through intentional and reflective strategic planning. Among many positive outcomes of recent organizational exercises, we have established a core set of pillars to guide our work and we have refined many of our processes and procedures to foster the sustainable growth of Girls Ed.
Growing the Board of Directors
We are currently interviewing for two open positions on the board – Pakistan Project Manager and Member at Large. We expect to be able to introduce these new board members very soon. In the meantime, we recently welcomed Loni Riley as our new (returning) Treasurer and Lauren Sadler as our new Communications Director. We are thrilled to be adding to our team and look forward to the synergy as we move forward with the next phases of our strategic plan, which include a focus on fundraising efforts and donor relations.
Updates from the Chakwal District
We continue to support 60 girls in Tehsil Talagang of the Chakwal Punjab district in Pakistan. This past year was challenging in many ways due to the pandemic. Across Pakistan, schools closed down and families faced difficult times. With girls out of school, families became concerned about what the girls would do while out of school; some were concerned about pressures to marry.
Girls Ed worked with our partner organization, Bedari to explore alternatives to formal schooling. We shifted our budget to support programs such as local sports competitions, self-defense training, and counseling sessions to keep them positive and motivated during this uncertain time. (See photos of girls in action!) This summer, the Punjab government school association announced a one-month summer camp for 9th and 10th grade students to account for some of the missed schooling during the pandemic. Girls in grades 6 through 8 are engaged in a one-month vocational training program through the end of July.
Grade Level Distribution
Despite the break in schooling, all girls will take examinations at their respective grade levels. Below is the 2021 distribution of girls in our program by grade. We wish them all success so they may advance to the next levels.
2 girls will complete the grade 6 examinations
8 girls will complete the grade 7 examinations
5 girls will complete the grade 8 examinations
13 girls will complete the grade 9 examinations
28 girls will complete the grade 10 examinations
2 girls will complete the grade 11 examinations
1 girl will complete the grade 12 examinations
Nadia Gets Married – A Time for Reflection
While 59 of the girls in our program did not marry in the past year, one student named Nadia did. Her support will be shifted to a new girl. Bedari shared Nadia's story with us as an example of how life impacts girls differently, highlighting the importance of continued awareness raising and advocacy for girls' access to education globally.
Nadia is 17 years old and comes from the village of Sadiq Abad. She is in the 10th grade. Nadia stayed out of school for two years after completing 8th grade, because her father could not afford to pay for her studies. Bedari stepped in and offered to support her transportation through this Girls Ed partnership, so her father agreed to send her back to school. Nadia was excited to join school again and performed well in 9th grade. In addition to her studies, she enjoys writing poetry and articles in Urdu.
Unfortunately, the pandemic resulted in heavy economic consequences for her family. Her father had to borrow money to support his family but was unable to repay his debt. He made the decision to marry his daughter to the lending family as repayment. According to Bedari, it is common practice to give daughters to manage or avoid disputes. Nadia was not happy with this decision and wanted to complete her education.
Members of the Bedari staff visited the family and discussed the matter with her father many times, however, he was convinced to marry her off as soon as possible to get rid of the debt. He argued that it was legal for her to marry since she was above 16 years of age. Bedari requested that she be allowed to complete her education. Her father said that her husband has committed to help her complete the education and bear the expenses. Bedari plans to stay in touch with her; however, they acknowledge that it is unlikely, given expected gender roles of newly married women, that she will continue her studies. Still … we can hope for a different path for her.
Although this is not the outcome we would have imagined for Nadia, the staff at Bedari believe that Nadia has developed a sense of bravery and determination from her studies that will help her to self-advocate in her marriage and in her community so that she has a brave space in which to thrive and support her future children. Nadia's case prompts us all to reflect on the challenge facing girls today – in 2021. The struggle continues for a world in which all girls can have equal access to education and the right to make their own decisions about their lives. Together with Bedari and you, we will continue to enact our mission and strive to eliminate the gender equality gap.
Please share our work with your network. We believe that in time, as more and more young women are educated in Pakistan, the tides will turn and women will have increased opportunities to make decisions about their futures.
With gratitude,
The Girls Ed Team